Estimated read time: 3-4 minutes
This archived news story is available only for your personal, non-commercial use. Information in the story may be outdated or superseded by additional information. Reading or replaying the story in its archived form does not constitute a republication of the story.
Los estudiantes de la Escuela Secundaria Hillcrest el jueves lamentaron la pérdida de dos estudiantes que murieron en un accidente de coche la noche del miércoles.
Hunter Kelson, 17, y Cheyenne Bagley, 16, murieron alrededor de las 7:30 p.m. cuando el Plymouth Neon que Kelson conducía salió en la 700 East, cerca de 9.675 South al intentar hacer un giro a la izquierda y ser impactado en el lado del conductor por un Jeep Wrangler que iba en sentido contrario.
El impacto hizo que el Jeep rodara. Las lesiones de los ocupantes de ese vehículo fueron menores. Bagley estaba sentada en el asiento trasero detrás del conductor. Una niña de 15 años de edad, quien se encontraba en el asiento del acompañante del neón fue llevada al Hospital de Alta View con heridas leves. Los tres ocupantes llevaban cinturones de seguridad, según la policía de Sandy.
Pero mientras que los estudiantes de Hillcrest High, ubicada en 7350 S. 900 East, lamentan la pérdida de sus amigos, otras escuelas secundarias del Canyon District también se unieron el jueves en apoyo a llorar y a ayudar a los que conocían personalmente a Kelson y a Bagley.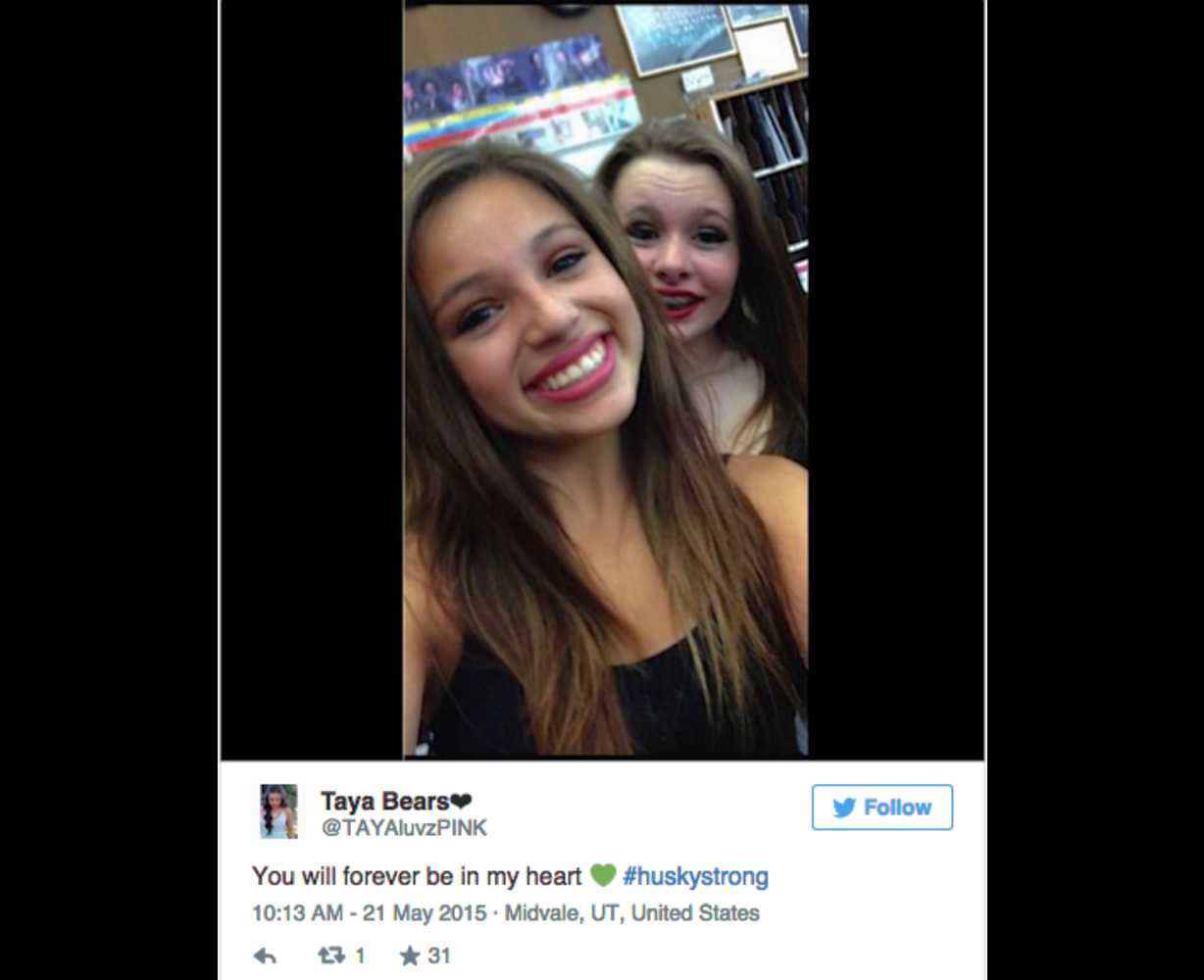 "Es fácil estar en tu oficina y es fácil estar donde no tienes que hablar con nadie. Pero los miembros del cuerpo estudiantil tratamos de llegar a aquellos en los pasillos o después de la escuela, siempre en referencia al centro de asesoramiento, (o) dando una sonrisa agradable a cualquier persona que ves en el pasillo", dijo Marshall Underwood, presidente del cuerpo estudiantil de la escuela.
El distrito envió 14 consejeros a Hillcrest el jueves por la mañana, tres psicólogos escolares y dos trabajadores sociales. Fueron a cada aula dejando que los estudiantes supieran que el apoyo está disponible si necesitan hablar.
"Va a ser un momento difícil, incluso para aquellas personas que no los conocían a ellos", dijo Underwood.
Muchos estudiantes recurrieron a Twitter con el hashtag "#Huskystrong" para mostrar su apoyo.
Los estudiantes de Hillcrest dijeron que están animando a todos los estudiantes a vestir de verde el jueves y el viernes para mostrar su apoyo a las familias de los estudiantes, así como a la comunidad. Las escuelas secindarias Jordan, Brighton y Alta han animado a sus cuerpos estudiantiles en los medios sociales para que también vistan verde para mostrar el apoyo a Hillcrest.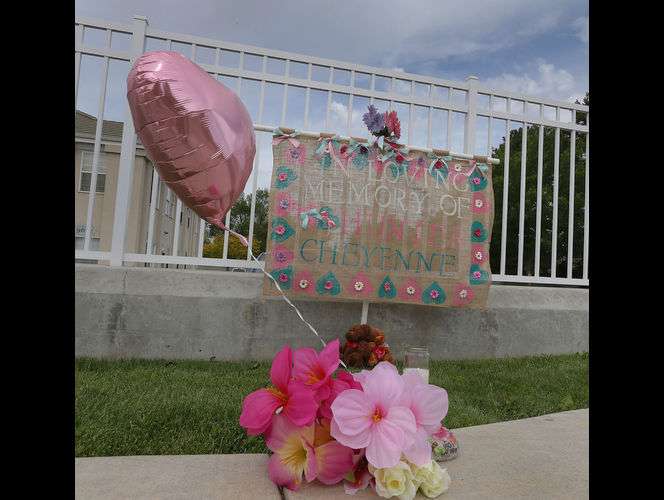 Para Hillcrest High School, la trágica muerte de los dos estudiantes se suma a lo que ya ha sido un año escolar difícil. En abril, el popular subdirector Paul Kirby, seleccionado en el 2011 como subdirector de Utah del Año, murió después de sufrir un derrame cerebral.
En marzo, un estudiante de 17 años de edad, fue herido de gravedad al caminar a la escuela. El muchacho acababa de bajarse de la acera en la intersección de la 900 East y Hillcrest High Drive (7470 South) para cruzar la calle cuando fue atropellado por un Mitsubishi Montero.
×
Most recent News stories