Estimated read time: 3-4 minutes
This archived news story is available only for your personal, non-commercial use. Information in the story may be outdated or superseded by additional information. Reading or replaying the story in its archived form does not constitute a republication of the story.
SALT LAKE CITY — He grew up on farms in Utah and Idaho and became a legendary American pilot for the unauthorized missions he flew during the Berlin Airlift. Monday night, Col. Gail Halvorsen will return to Salt Lake City to share his stories as "The Candy Bomber."
"Every five minutes there was an airplane landing," Halvorsen said of the Berlin airlift.
During that operation in 1948, as a U.S. Air Force pilot, Halvorsen flew three relief flights a day. They supplied the Germans in West Berlin after the Soviet Union cut off supply lines to the segmented city.
But Halvorsen wanted to see what it was like on the ground. So, he hiked to the end of the airfield and met 30 kids at the barbwire fence.
"'Don't worry about us,'" he said they told him. "'We don't have to have enough to eat, just don't give up on us.' Kids, 8 to 14, giving me a lecture about freedom."
He told them he wouldn't forget them.
"I turn to leave and a voice came to me clear as a bell, I'm sure it was the Holy Ghost, says, 'Go back to the fence.' It was a command," Halvorsen said.
He did and pulled out two sticks of gum. To his surprise, the kids didn't even fight over them.
"The kids that had a half a stick carefully tore off the outer wrapper in strips and passed it to the other kids," Halvorsen said. "They put it up to their noses and smelled it. Their eyes got big when they remembered what it was like to have sweets."
He promised to come back and drop candy from his plane the next day.
"How will we recognize your plane?" they asked him.
"I will wiggle my wings," he said. "Just watch for that airplane."
That's how he became known as Uncle Wiggly Wings to the Germans, in addition to the Berlin Candy Bomber.
Halvorsen knew he could get court-martialed, but he rounded up candy rations among the airmen and tied handkerchief parachutes to the chocolate bars.
"So, it would slow it down, and they could see it," he explained.
The mission was a success, and the crowd of kids grew.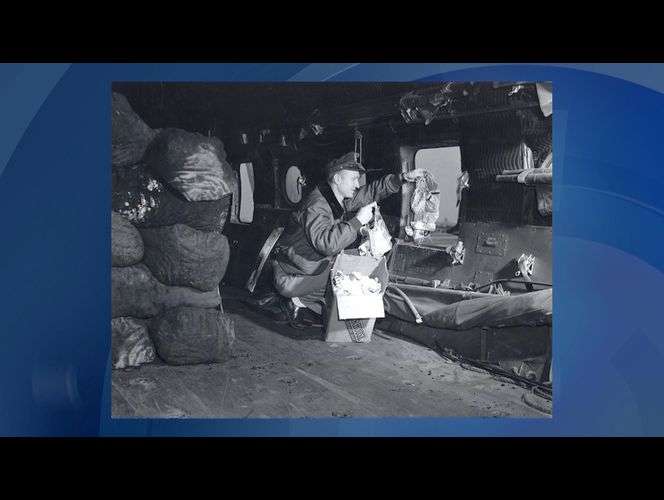 "We put up a big map where we dropped last, and it went crazy," he said.
The mission went from two sticks of gum to 23 tons of candy during the entire operation.
He received letters of appreciation, got to know many of the kids, and even returned as the commander of the airfield from 1970 to 1974 during his 31-year career.
Halvorsen delivered hope in the form of candy, all because he answered a call within.
"When you respond to it, and see what the results are," he said, "that reward is one that money can't buy."
Halvorsen will speak at the Salt Lake City Main Library Monday at 7 p.m. He will be the last speaker in a World War II veterans series that has lasted 15 years.
×
Photos
Related stories
Most recent Utah stories