Estimated read time: 6-7 minutes
This archived news story is available only for your personal, non-commercial use. Information in the story may be outdated or superseded by additional information. Reading or replaying the story in its archived form does not constitute a republication of the story.
SALT LAKE CITY — 5-year-old girls should not be in the hospital, hooked up to ventilators. They shouldn't be unable to speak, open their eyes or sit up on their own, but that's exactly where Kycie Terry was just days after doctors said she might have strep throat.
When her symptoms got worse, Kycie's parents took her into the hospital. A blood test revealed extremely high blood sugar. Kycie had undiagnosed Type 1 diabetes and she was in Diabetic Ketoacidosis. Severe complications had already started. Her brain was swelling and Kycie started to sieze. By the time she was flown to Primary Children's Hospital in Salt Lake City, she was in a coma. Doctors weren't sure if Kycie would survive.
"They told us that she'd probably never breathe on her own," said Jamie Terry, Kycie's mom. "She would have zero quality of life."
But Kycie didn't get the memo. She has spent the last three months fighting to be the 5-year-old girl she was before. The 5-year-old girl who loved cheerleading and had just started to compete.
"She's my only little girl," said Jamie Terry about the moment doctors told her Kycie's prognosis. "I just screamed. I did. I screamed, I cried, I said 'Why Kycie? This can't be Kycie!'"
It didn't take long though, for Jamie Terry to see the situation as something bigger.
"I just knew, it's what was placed before us," she said, "and we had to make the best of it and see what could become of it."
The Terry's never expected what did become of Kycie's situation. Not only her amazing progress but how her story has spread.
From the very beginning, Jamie and Josh Terry have been sharing Kycie's journey on Facebook. 26,000 people in 45 different countries follow the Kisses for Kycie Facebook page. They see updates daily and have witnessed every one of Kycie's tiny milestones.
---
They told us that she'd probably never breathe on her own and that she would have zero quality of life.
–Jamie Terry, Kycie's mom
---
They've seen the first time Kycie wiggled her toes and the first time she was able to use her own finger to touch her nose.
They've seen Kycie roll her body over on her own. They've even seen Kycie walk and ride a bike, with a lot of help.
With every little miracle along the way, Josh and Jamie also share the signs and symptoms of Type 1 diabetes with Kycie's followers. Things that are easily missed like extreme thirst and frequent urination.
Josh and Jamie Terry get messages through Facebook and Instagram every day from people who say because of Kycie's story, their children were diagnosed with Type 1 diabetes.
"We had no idea," said Shayna Clark of Layton. Her two-year-old daughter Kenzy was not like most rambunctious two-year-olds.
"She was just very mellow, didn't really have much energy," said Clark. "She just kind of wanted to stick by mom all the time."
Shayna started to notice strange symptoms with Kenzy recently. She would soak through diapers at an alarming rate and then one day she woke up from a nap screaming for water. The day before, Shayna had seen Kycie's story on Facebook.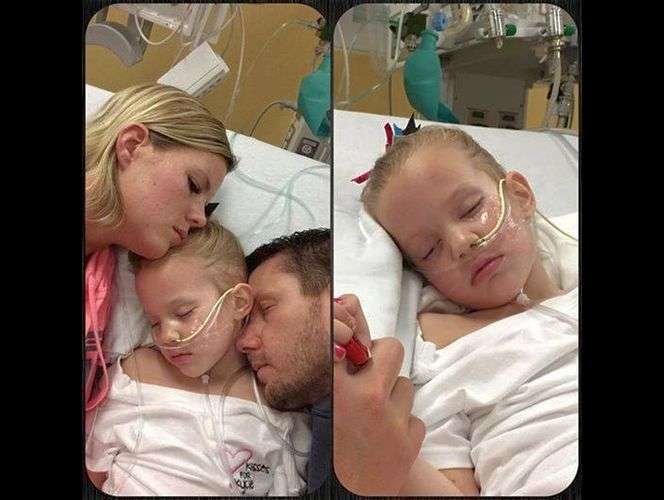 Her husband was also learning about diabetes in school and had a glucometer at home. They tested her blood and it was in the 400s. Normal blood sugar is below 120.
Shayna called her doctor.
"They said go to the hospital right now," said Shayna.
Luckily for Kenzy, doctors were able to catch her diabetes before she suffered any serious consequences.
"That could have been us," she said.
"It stinks that she had to take one for the team," said Jamie Terry, "but because she did, she's saved lives."
Kycie is getting better. She's already come further than anyone expected and she's not done yet.
"I've said all along she has three things going for her, she's young, she's healthy and she's a girl and girls fight hard!"
Every day Kycie fights hard. She spends three hours or more in therapy learning how to control her body again. Small tasks like gripping a ball and letting it go, things that used to take seconds for Kycie, now take her significantly longer.
She'll have to relearn everything from swallowing to talking, eating and perhaps walking.
"There's days that we'll get a lot of tears," said Jamie. "You wonder what she's thinking. You wonder how frustrating it must be because she could do that once upon a time."
Kycie's parents pray for small changes and as they have, Kycie has gotten stronger.
"If you pray for specifics, that's when we've seen the most progress," Jamie said, "and I think sometimes you don't think to pray for specifics in situations like this."
Those specific prayers started way back at the beginning when Josh and Jamie just wanted Kycie to open her eyes.
Josh Terry posted this story on Instagram about that first answered prayer:
"On Feb 4th we were excited that Kycie opened her eyes. A true answer to prayers, and something I will never forget. The day before we wanted something specific to ask our Heavenly Father for. I decided to ask the nurse, someone who has seen this before. I said, "if you could have Kycie do one thing when you get back tomorrow, what would it be?" She thought about it for a while then said, "I want her to open her eyes." So that is what we prayed for. That same nurse came to visit Kycie a few days ago. She told Jamie that at the time she felt Kycie had made a turn for the worse because her posturing went from arms bent and turned in, to arms straight and hands down. "It's usually a sign they are leaving." The next day she opened her eyes, just like we prayed for. Then her posturing and tone slowly improved and Kycie turned again, this time for the better."
No one knows how far Kycie will progress in her recovery but for now seeing Kycie's determination and will to improve is enough for her parents.
"I think that's what keeps me going every day; to be able to look at her and see how hard she's fighting this fight," said Jamie. "We told her from day one, 'as long as you're going to fight this, we're going to fight along side you' and that's exactly what she's done."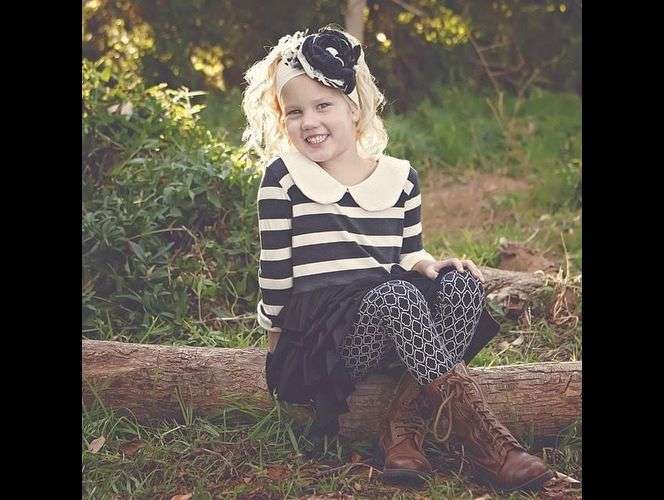 Kycie's doing so well now that doctors have given her a discharge date. She'll be going home to St. George on May 14th. She will continue to have hours of therapy each day and her family hopes she'll be strong enough to start Kindergarten in the fall.
The Terrys have made it their mission to raise awareness about Type 1 diabetes and make sure everyone knows what the signs and symptoms are.
It can be easily misdiagnosed as the flu or something minor but it's also easily diagnosed with a simple blood test.
The Juvenile Diabetes Research Foundation says to watch for one or more of these symptoms which can occur suddenly:
• Extreme thirst
• Frequent urination
• Drowsiness, lethargy
• Sugar in urine
• Sudden vision changes
• Increased appetite
• Sudden weight loss
• Fruity, sweet, or wine-like odor on breath
• Heavy, labored breathing
• Stupor, unconsciousness
If you think you or your child has diabetes, call a
doctor immediately.
×
Photos
Related links
Related stories
Most recent Utah stories