Estimated read time: 3-4 minutes
This archived news story is available only for your personal, non-commercial use. Information in the story may be outdated or superseded by additional information. Reading or replaying the story in its archived form does not constitute a republication of the story.
SALT LAKE CITY — Some people are dumping their pet fish into the wilds, and it's causing much more harm than good. Even though a goldfish looks harmless, it's capable of creating ecological disaster, experts say.
Goldfish normally live a long time, and can crowd out native fish. People who dump fish into the wilds could face thousands of dollars in fines.
The fish hardly look like an invasion force when they're blubbing along in an aquarium. But make no mistake: these fish and others can quickly become nightmares for wildlife managers. Just last week, thousands of non-native goldfish wrecked the ecosystem of a lake near Boulder, Colorado. A couple of years ago, hundreds of goldfish were discovered in a Sugarhouse Park pond.
Utah wildlife managers say they deal with the problem every day.
"It just doesn't keep us awake, keeps us busy," said Drew Cushing, sport fish coordinator for the Utah Division of Wildlife Resources.
He said every year, his agency is forced to spend hundreds of thousands of dollars to control non-native, aquarium fish. Many times, it's because fish owners grow tired of their pets and dump them in a pond, river or creek.
"They think they're doing the fish a favor when, in fact, they're doing the natural resources of Utah a disservice," he said.
---
They think they're doing the fish a favor when, in fact, they're doing the natural resources of Utah a disservice.
–Drew Cushing, DWR
---
That disservice comes in the form of disease and overpopulation as just a handful of fish multiply and become thousands, Cushing said. Soon, they're out-competing native fish for the same food. Sometimes, they actually feed on the native fish.
"Say you have some fish and you no longer want to take care of them. There are a number of pet stores that will take them back," Cushing explained.
Chris Fidone runs the Fish 4 U pet store.
"Usually we can find a home for them," he said.
He said he runs into many people trying to offload fish that they just were not prepared to handle.
"We get a lot of phone calls for some of these crazy fish you see on TV," he said. "We'll immediately tell people it's really cool on TV, but you don't plan to have a 30-pound fish in your living room."
Fidone said even a common goldfish can live 25 to 30 years.
"They have to be prepared for caring for that fish for a long time, but unfortunately they are given away at birthday parties and things like this," Fidone said.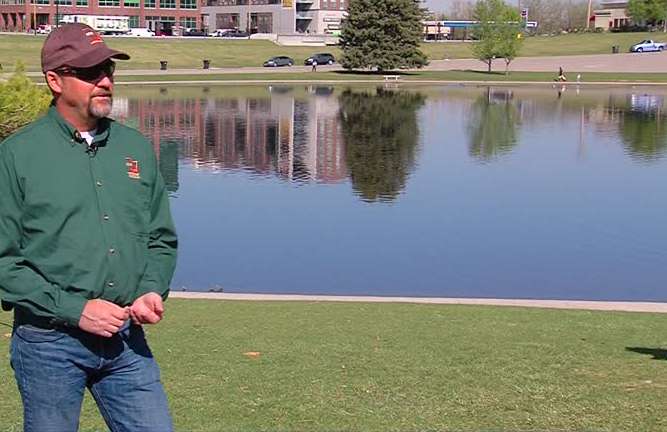 Cushing warns flushing a couple of goldfish down the toilet is no answer.
"They're pretty hardy," he said. "They breathe water. The goldfish and a lot of these aquarium fish can tolerate chlorine as well."
Fidone said wildlife officials restrict the type of fish his shop and others can sell to the public. Still, he worries many people turn to a loosely regulated Internet to buy fish that can really wreak havoc if they get loose — like snakeheads and piranha.
"People have to realize, it's not about the survival of the individual. It's about the survival of the species," he said.
Pet owners are not the only ones causing problems. Sometimes fishermen have caught a sport-fish live from a lake or stream, and then released it alive in some other body of water that might be closer to home, and more convenient to fish later on. That also messes up the ecosystem.
×
Photos
Related Links