Estimated read time: 5-6 minutes
This archived news story is available only for your personal, non-commercial use. Information in the story may be outdated or superseded by additional information. Reading or replaying the story in its archived form does not constitute a republication of the story.
SALT LAKE CITY — A new nationwide assessment of poverty and access to opportunity for women revealed Utah has some serious work to do, and experts suggest the solution could be more flexibility in the workplace and in higher education programs.
The Beehive State received a C- grade, down from last year's C grade, on the annual Poverty and Opportunity Composite Index — landing 29th overall in the national ranking. The index, compiled by the Institute for Women's Policy Research, grades states based on how women are faring in four key areas: educational attainment, business ownership, poverty and access to health insurance.
Poverty
Utah follows the national trend of more women living in poverty than men, with 86.5 percent of adult women living above the poverty line compared with nearly 90 percent of adult men, according to the IWPR.
In terms of demographics, Native American and Hispanic women in Utah are the most likely to live in poverty, according to the IWPR report.
Working women in Utah earn an average of $15,000 less annually than working men, according to the report. A recent study from the University of Utah shows a working woman in the state earns just 70 cents to every dollar earned by her male counterpart.
"Women in Utah have made educational gains in the last 25 years, but still face a persistent gender wage gap and higher rates of poverty than men in the state," said YWCA Utah CEO Anne Burkholder in a statement. "These trends are even more pronounced for women of color."
Utah is consistently ranked among the worst states for gender wage gap, currently sitting at 47th. The national wage gap between men and women is on track to close by 2047, but in Utah not until 2102, according to the report.
Additionally, 34 percent of employed women in Utah work in low-wage jobs. When it comes to homes headed by single mothers in the state, 41.5 percent live below the poverty level — 22nd in the nation.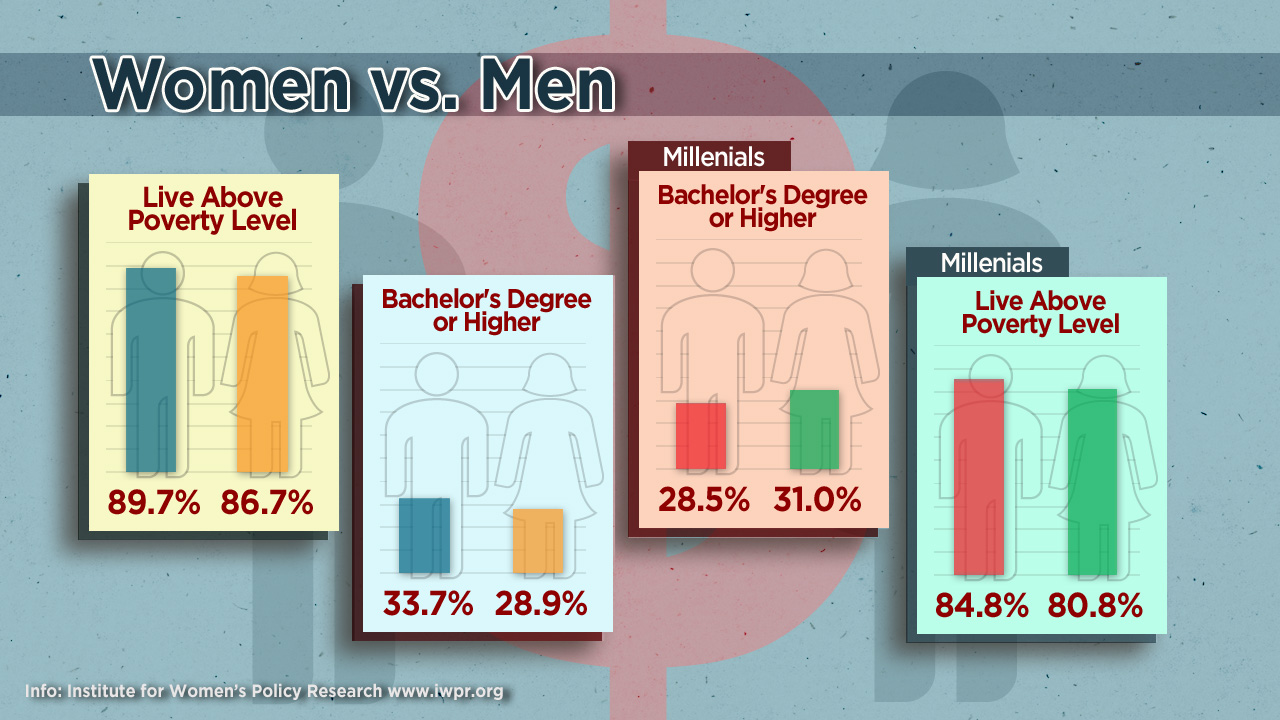 Photo credit: KSL Graphics
Educational attainment
Some experts point to education as the key factor in the low grade. Nationally, women are earning more college degrees than men. But that's not the case in Utah, where 29 percent of women have at least a bachelor's degree or higher, compared with 34 percent of men.
"The most telling statistic in the report has to do with the education gap between men and women which is really quite large," said Pam Perlich, a senior research economist at the University of Utah. "This is just the latest in a long string of reports that show Utah women not doing as well economically and educationally as in other states."
Recent studies revealed that a woman in Utah had to obtain a master's degree in order to earn as much as a man with a bachelor's.
Hispanic women in Utah tend to suffer in the education sector — 33 percent don't have a high school diploma, the highest number of any ethnic group.
Women-owned businesses
Women own 25 percent of Utah businesses, ranking a dismal 46th in the country. The good news, however, is that Utah ranks among the top 10 states seeing the fastest growth of women-owned businesses, according to the American Express OPEN Report.
The report also named Utah as one of the top 10 states for economic clout, which considers employment and revenue. Experts said this trend will continue as women continue to see other women as successful business owners.
"As women emerge as leaders in our state, especially in business, they not only benefit the organizations they run, but also elevate the status of women and their perceived and real impact," Ann Marie Thompson, program director of the Salt Lake Chamber Women's Business Center, told KSL.com.
Looking to the future
Just as with every state, Utah is unique in its cultural expectations and norms with regards to women. These cultural norms could be contributing to the perceived shortcomings in areas like education and earning potential.
"Our cultural practices influence what people see as possible for them," said Perlich. "What is expected of young women and what they expect for themselves is defined by culture."
Perlich highlighted the need for higher education institutions to become more flexible in their course offerings to accommodate both women and men who have multiple demands on their time and attention.
"Set up pathways for people to become accomplished in more than one thing," she said. "The majority of people participating in higher education are not the typical student."
These pathways could include on-site day care, flexible scheduling and more online course offerings.
That flexibility is also necessary in the workplace, Perlich said, especially with so many mothers in the state.
"There are some incredibly talented and gifted women who can't work on a part-time basis," she said. "We need to make space for men and women who don't want a full-time commitment but who are very high achievers in what they are doing. That would help close the gap."
Thompson agreed.
"Utah women care more about flexibility in order to keep work-life balance and priority to family relationships and responsibilities," she said.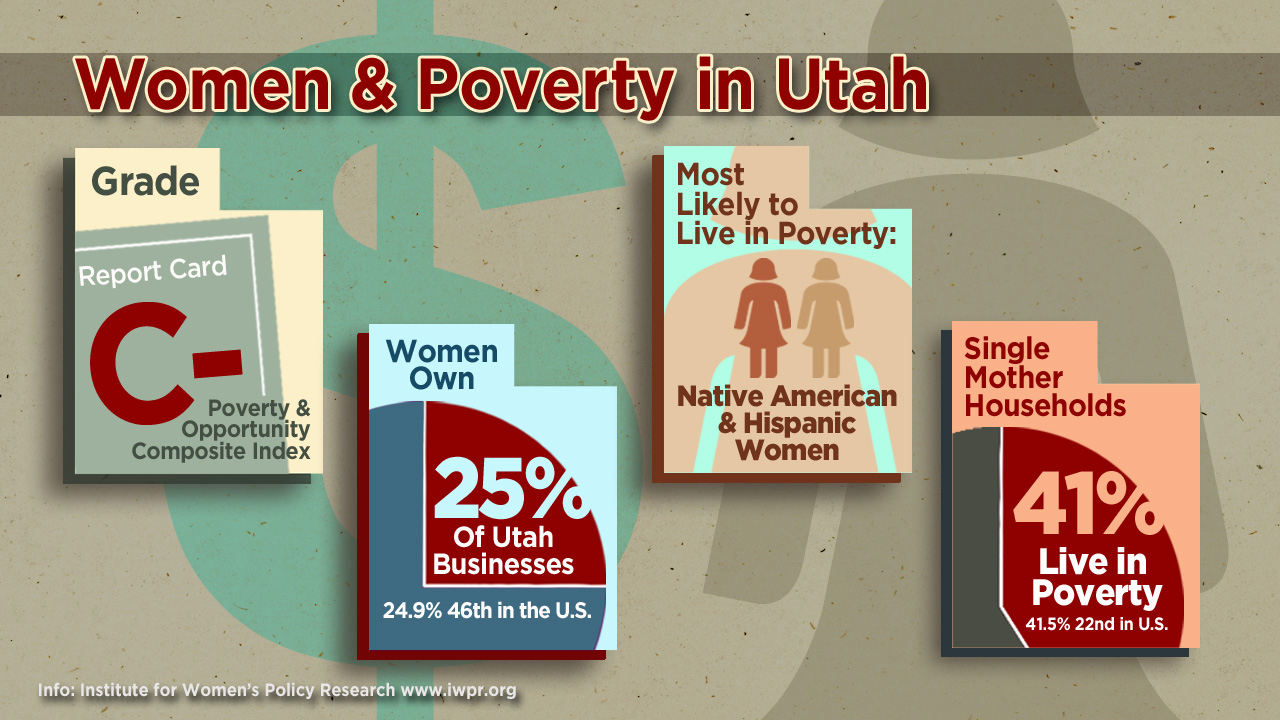 Photo credit: KSL Graphics
×
Related stories
Most recent Utah stories