Estimated read time: 3-4 minutes
This archived news story is available only for your personal, non-commercial use. Information in the story may be outdated or superseded by additional information. Reading or replaying the story in its archived form does not constitute a republication of the story.
ST. GEORGE — Picture a modern-day Jackson 5, violin style.
Now add ukulele, drums, mandolin, guitar, singing, dancing and a whole lot more to the mix.
What do you get? The Five Strings — a band made up of five siblings all under the age of 16.
But these teens and pre-teens don't just play the violin; they also dance and sing during their performances.
"Our biggest goal is to reach everyone," said 15-year-old Talisa, the oldest member of the band. "We want to create something that families of all different ages can watch."
Talisa's fellow musicians include Tavia, Tiana, Trevin and Tiarra, plus two up-and-coming members.
"We don't want to do it to be famous," said Talisa. "We just want to do it to meet fun, new people along the way."
Their mother, Kylie, is not only their "momager," as they like to call her. She is also their schoolteacher.
Kylie says home-schooling her children is the best way for them to be both full-time performers and full-time students.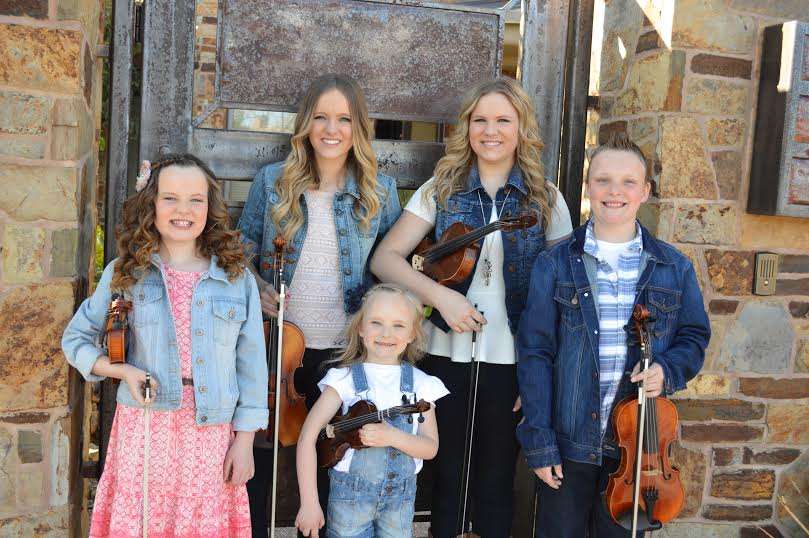 "School is really important to them," said Kylie. "Having a musical talent has actually really increased their ability to learn."
In addition to their schoolwork, Kylie says they practice singing, dancing and playing their instruments four hours a day: two by themselves and two all together.
"We kind of have a joke in the family: You don't have to practice every day; just the day you want to eat. I've never had to use that on them, though," said Kylie.
Kylie says their musical drive began when her two oldest daughters, Talisa and Tavia, were about 4 and 5 years old.
"All they wanted for Christmas was a violin," said Reagan.
Fast-forward one decade later and the five siblings were officially The Five Strings, jet-setting across the country.
"I couldn't be more proud of them," said Reagan. "They work so hard. I know how much their hearts are into it and how much they want it."
A few of the places the band has landed gigs include Nashville, the opening pre-shows at Branson in Missouri, the Huntsman World Senior Games, the Tuacahn Amphitheater, Midway Swiss Days, the Marriott resorts in Hawaii, and many more to come.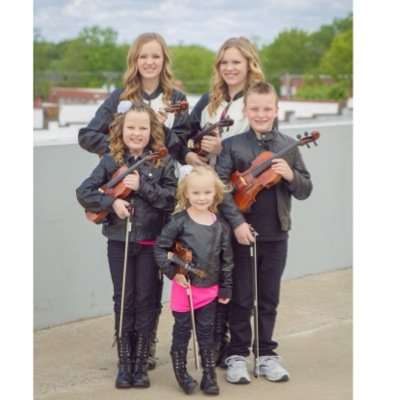 Their summer tour in the Midwest begins June 1. The group performs in a variety of settings, including family reunions, convention centers and even hospitals.
"I love how we we perform together," said Tavia, the second oldest. "I love how we are all siblings. Making people smile. I like making their day. I love performing for hospitals because you get to see all their faces glow."
The only boy in the band says he loves to perform.
"When I am on stage I feel happy," said Trevin. "My dreams are to play with famous people like Lady Antebellum, The Bee Gees and Coldplay."
Kylie says she loves watching her children perform.
"I just feel so blessed to have such talented kids. They've been such an inspiration and it's just been so much fun to be able to watch them glow."
Having a musical background is not uncommon in the children's extended family. The kids have several aunts and uncles who make a living off of music as well.
"Music and sharing has just been the glue for us in our family," said Reagan. "We just love to share. Without audiences, what we do wouldn't matter. Being a part of the community events is so rewarding to them."
To learn more about The Five Strings or to contact them, visit their website at www.TheFiveStrings.com.
Email: jjacobson@ksl.com; Web: Jen-Jacobson.com
×
Photos
Related links
Most recent Utah stories