Estimated read time: 3-4 minutes
This archived news story is available only for your personal, non-commercial use. Information in the story may be outdated or superseded by additional information. Reading or replaying the story in its archived form does not constitute a republication of the story.
Jed Boal and Tom Callan reporting Legal traffic won't roll on Legacy Parkway for another four months or so, but many people have already taken a test drive.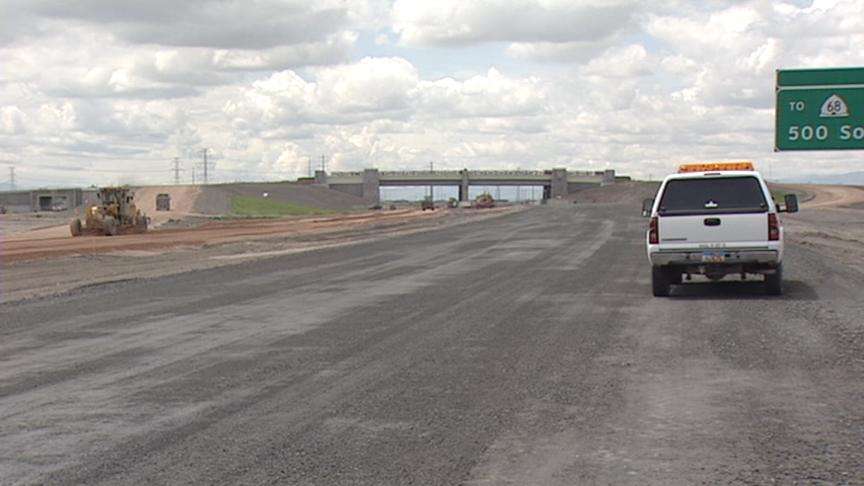 Utah Department of Transportation's Nile Easton said, "We've actually seen people in four-wheelers. We've seen people out here hiking around. We do have some people sneak through just for the fun of driving on a road when no one else is on it."
Road builders are full steam ahead with the last 20 percent of the project, but joy riders are driving them crazy.
Plans to build Legacy Parkway first surfaced more than a decade ago. Now that completion is near, it seems some people can't wait a few months to head out on the highway.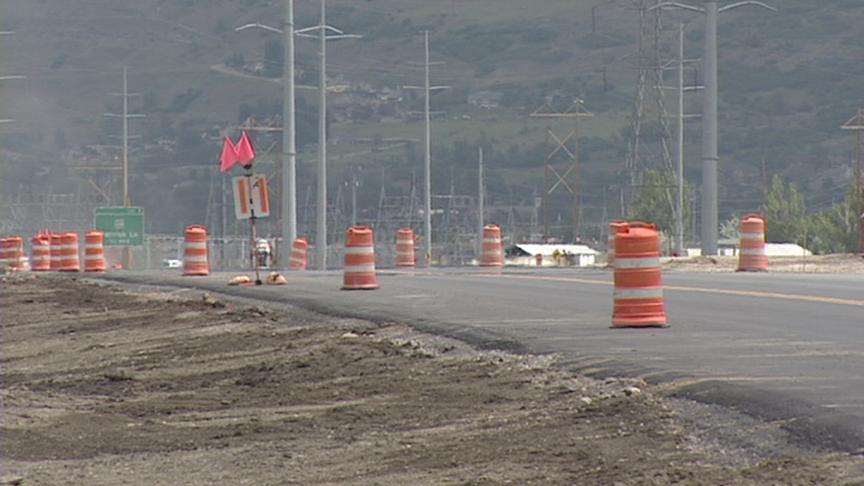 Drivers are pushing aside the orange cones and barricades and entering the Legacy Parkway in Centerville at the Bountiful Pond.
"I think a lot of people want to be the first to get out there and check it out. We know the public's pretty excited for this project, but we're just going to have to ask people to keep waiting," said Easton.
Once embattled and put on hold, Legacy Parkway now is set to open this fall. The surroundings, the design, even the pavement have a different look and feel.
"It's already a scenic byway, and it isn't even open yet. So it's going to be a unique experience for people when they drive this," Easton said.
It's coming together: overpasses, pavement, exit signs. But you'll seen warning signs too.
"We've got bulldozers, belly dumps, everything you can imagine that have very limitd visibility going up and down this corridor. They're not used to seeing people out with a stroller, walking their kids down the corridor," Easton explained.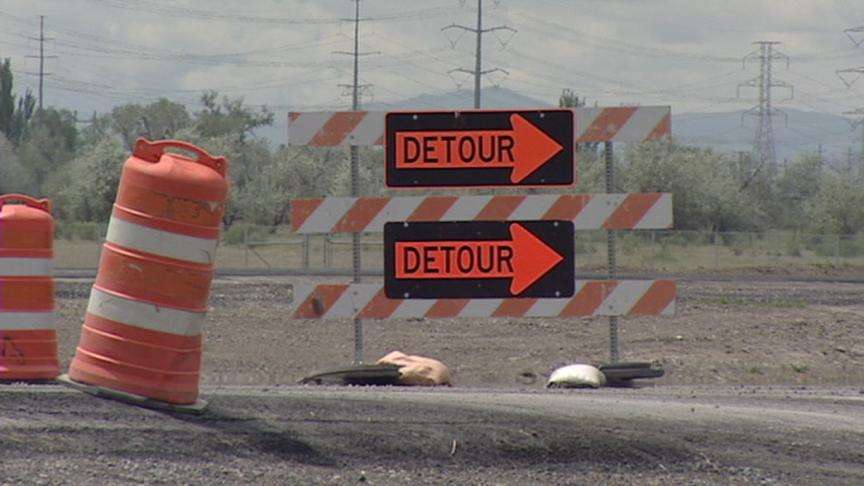 In this area people legally access Bountiful Pond and the Davis County landfill by driving a short segment of the new parkway. Some people may be confused or trying to take a short-cut.
One man thought he was in the right place. Others flaunt the law and trespass.
Tim Berget of Ames Construction said, "There're signs that say 'road closed,' 'no trespassing,' 'authorized vehicles.' So it's pretty clear where you can and can't go."
Easton said, "It's a very dangerous situation and something we have to have stopped."
The road builders say at first it was just a few joy riders in the middle of the night. But they say it's become a much bigger problem.
Berget said, "It's become an all-day affair, every day."
Workers see bicycles, motorcycles, even a woman with a stroller.
"You're putting not only yourself but the guys in the equipment in jeopardy," Berget warned.
Easton said, "We'll ask them to leave the first time. There have been some people that got a little belligerent and want to stay out here. At that point we have to call local law enforcement."
There will be bike paths, walkways and access to ponds and the wilderness preserve once the road opens. Until then, access to construction areas is denied.
E-mail: tcallan@ksl.com
E-mail: jboal@ksl.com
×
Related links
Most recent Utah stories