Estimated read time: 2-3 minutes
This archived news story is available only for your personal, non-commercial use. Information in the story may be outdated or superseded by additional information. Reading or replaying the story in its archived form does not constitute a republication of the story.
Gene Kennedy reportingThe scenario is two military planes colliding in mid-air and massive response to save dozens of victims, but it's only a training exercise. The mock crash played out this morning at Ogden Regional Airport.
In the exercise a C-130 and C-9 collided during an emergency landing. Parts of the planes were scattered in a nearby field, and emergency crews rushed to aid victims.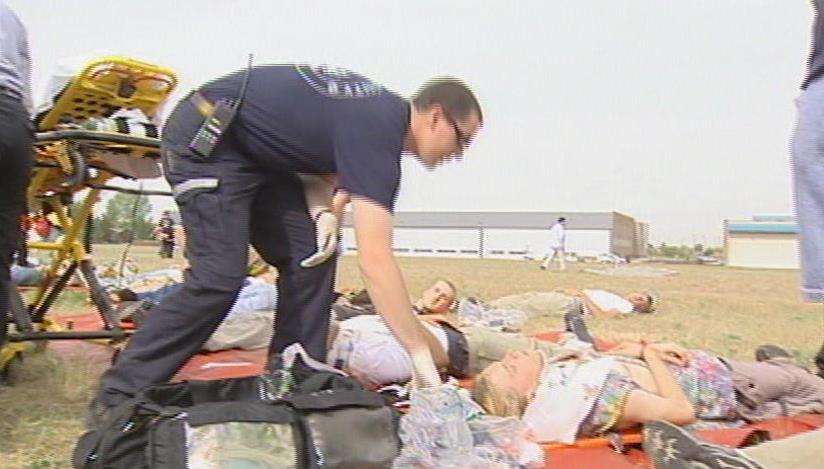 There were more than 60 victims at the Ogden location and several others at another mock training site in Farmington Canyon. So, the exercise was going on simultaneously at two locations.
It challenged 24 agencies to coordinate, with paramedics helping victims and determining who needs to go to the hospital first. Fire trucks had to coordinate with ambulances that brought these mock victims to two Ogden hospitals. So, in the drill, ERs were inundated with patients.
In real life, this is an unlikely scenario. But everyone agrees it's good to practice.
It's just good because the next time, if it did happen, we'd know what to do a little bit quicker," said paramedic Jason Poulsen.
Loretta Cole, with the American Red Cross, said, "It's very beneficial. It helps us to know, just like everything else, where the weaknesses are, what we need to change, maybe what we need to, what we can do better."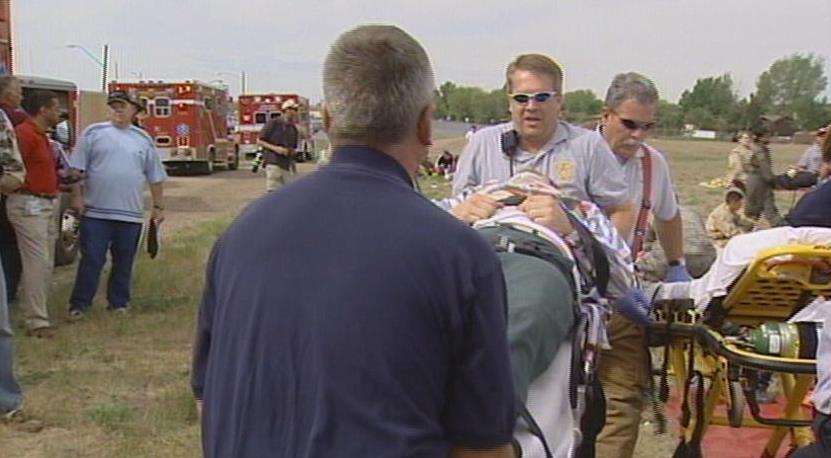 "Well, look at the alternative: What if you don't do this kind of a practice? What is the alternative? Then when we have the real event we'll drop the ball," explained emergency coordinator Lance Peterson.
As for the mock victims, they ranged in age from 16 to 24. Paramedics say they played along well, and for them, it was a chance to see just how involved a mass casualty incident is.
During this exercise, we even saw some fake smoke to give it some realism. But that's not the smoke many have seen in the area. The black smoke above Davis and Weber counties is coming from some controlled burns near the Ogden Bay Waterfowl Management Area.
E-mail: gkennedy@ksl.com
×
Related links
Most recent Utah stories