Estimated read time: 4-5 minutes
This archived news story is available only for your personal, non-commercial use. Information in the story may be outdated or superseded by additional information. Reading or replaying the story in its archived form does not constitute a republication of the story.
It's February and love is in the (surprisingly high-quality) air. Whether you're a skittish wallflower or a smooth-talking Casanova, you're not immune to the highs and lows of romance: the rush of falling for a special someone and the ache of a once-promising relationship ending short of "happily ever after."
"Heartbreak" is a term we typically use figuratively, but did you know our emotional "hearts" can affect the beating, blood-pumping, four-chambered organs in our chests — both positively and negatively?
One way is called broken heart syndrome, and it's an honest-to-goodness condition that can occur when an otherwise healthy person experiences a major stress such as getting dumped by a soul mate on Valentine's Day or receiving a dreaded "Dear John" text message — now that's just low.
Broken heart syndrome drastically weakens the heart and even temporarily changes its shape, said University of Utah Health Care cardiologist John Ryan, M.D. It tends to happen suddenly and is often confused with a heart attack because the "broken" heart's EKG mimics that of a heart attack, Ryan said. Patients often feel intense chest pain and shortness of breath.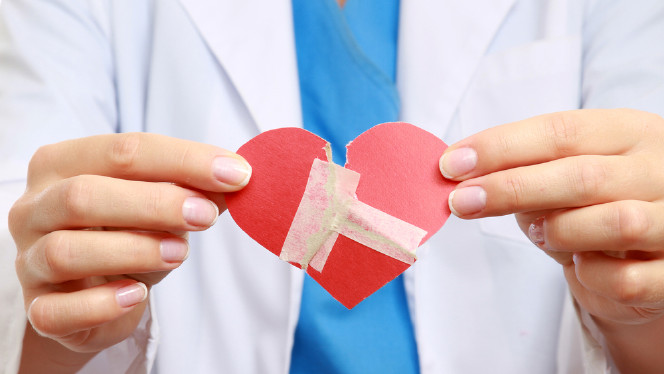 shutterstock.com
"It's an unfortunate process and it's rare," said Ryan of the condition also known as stress-induced cardiomyopathy and, in Japan, takotsubo, the name of octopus traps that are shaped similarly to an affected heart. "The heart function decreases. The normal amount of heart function is about 60 percent. It can go down to 25 percent in a patient with broken heart syndrome."
The good news: Your ticker isn't totaled. While some people do die from broken heart syndrome, many more bounce back.
"It's reversible," Ryan said. "Once folks get on treatment, then it can improve." It's important for a patient to not shy away from life, even during such an agonizing ordeal, Ryan said.
"First of all, meet with your doctor and figure out what sort of treatments are available to you," Ryan said. "See what changes you can make in your life, and figure out ways to handle stress so you don't have these adverse effects on your heart."
Even if you've had your heart ripped out, shattered or crushed by "The One That Got Away" or the death of a pet or another of life's inevitable sucker-punches, heart issues are more likely to result from high blood pressure, high cholesterol, smoking and unhealthy eating habits, Ryan said. But broken heart syndrome should first be ruled out, especially in older women who are most commonly affected.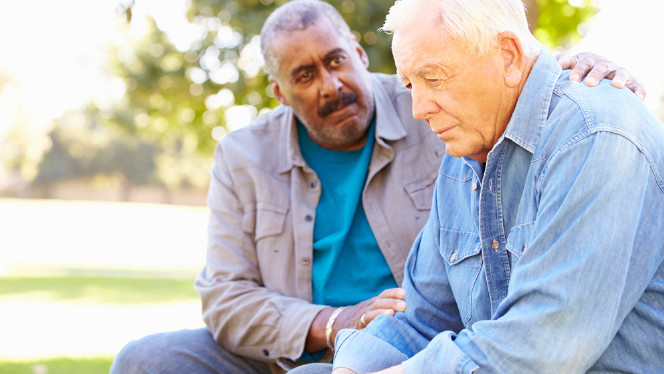 shutterstock.com
While love has wreaked havoc on its fair share of hearts, it also has potential to improve heart health, Ryan said.
"I think being in love is good for health in general," he said. "It probably gets you out of the house more. Maybe if you go on hikes with your newfound love, go on jogs, go on bike rides together — then that's great for your heart. There is no doubt that there is a positive impact on your health when you're in love and you're happy and you're doing more things."
Conversely, if your sweetheart is a chain smoker whose favorite hobby is binge-watching full seasons of TV shows, love can have a less rosy, even very detrimental, impact on one's health. Love works best when partners encourage each other to make good decisions, such as going to the gym together, making a fresh meal to share and expressing affection through sex and intimacy, Ryan said.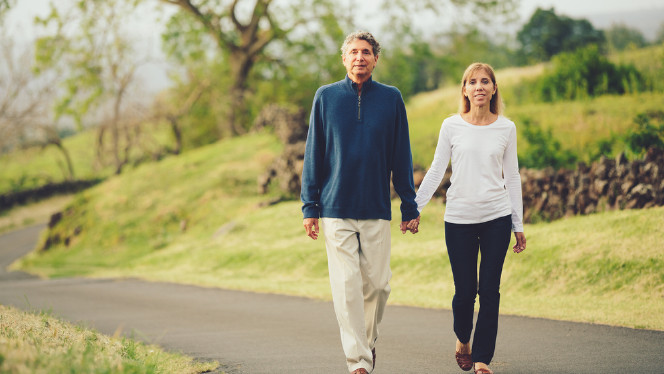 shutterstock.com
"You've got an opportunity to make a positive change in their life as well as your own life," Ryan said of being in love. "People get healthy because they want to be around more. They want to be able to do more with the people they love."
Because February is American Heart Month the University of Utah Health Care team has put together the top 10 Reasons you may want to see a cardiologist.
[![](http://img.ksl.com/slc/2552/255213/25521392.gif)](http://www.ksl.com/?nid=1306)
×