Estimated read time: 2-3 minutes
This archived news story is available only for your personal, non-commercial use. Information in the story may be outdated or superseded by additional information. Reading or replaying the story in its archived form does not constitute a republication of the story.
AUSCHWITZ — A local student had the chance to visit Auschwitz with several survivors for the 70th anniversary of the death camp's liberation.
Marlisa Hardman, a junior at the University of Utah, attended the anniversary at the end of January with a group of about 80 people led by survivor Eva Mozes Kor. Throughout the tour, Hardman said Kor focused on the power of forgiveness. Kor and her twin sister Miriam were subjected to genetic testing by Nazi doctor Josef Mengele while at Auschwitz.
"Obviously when you go through something like that it changes your life and sticks with you, but she ended up just deciding, 'I'm not going to be a victim anymore. I'm going to be a survivor.' So she forgave and it freed her," Hardman said. "That was a different perspective when you're touring something as heavy as Auschwitz. To have that message is incredible."
Hardman jokes that Netflix sent her to visit Auschwitz because she discovered the tour after watching the documentary "Forgiving Dr. Mengele." Intrigued by Kor's story, she looked up the survivor's website and learned about the Holocaust museum she runs called CANDLES in Indiana.
Because she is studying to be a history teacher, Hardman said she wanted to go on the tour so she could teach future students about Auschwitz from what she heard and saw firsthand. However, she said talking to survivors was a wake-up call.
One man, who lives in Arizona, was returning to Auschwitz for the first time. Because he had struggled with what had happened, he hadn't told his children that he had been a prisoner. She said he challenged her group to think about why they were there and told them it was their responsibility to prevent bullying and acts of discrimination from happening.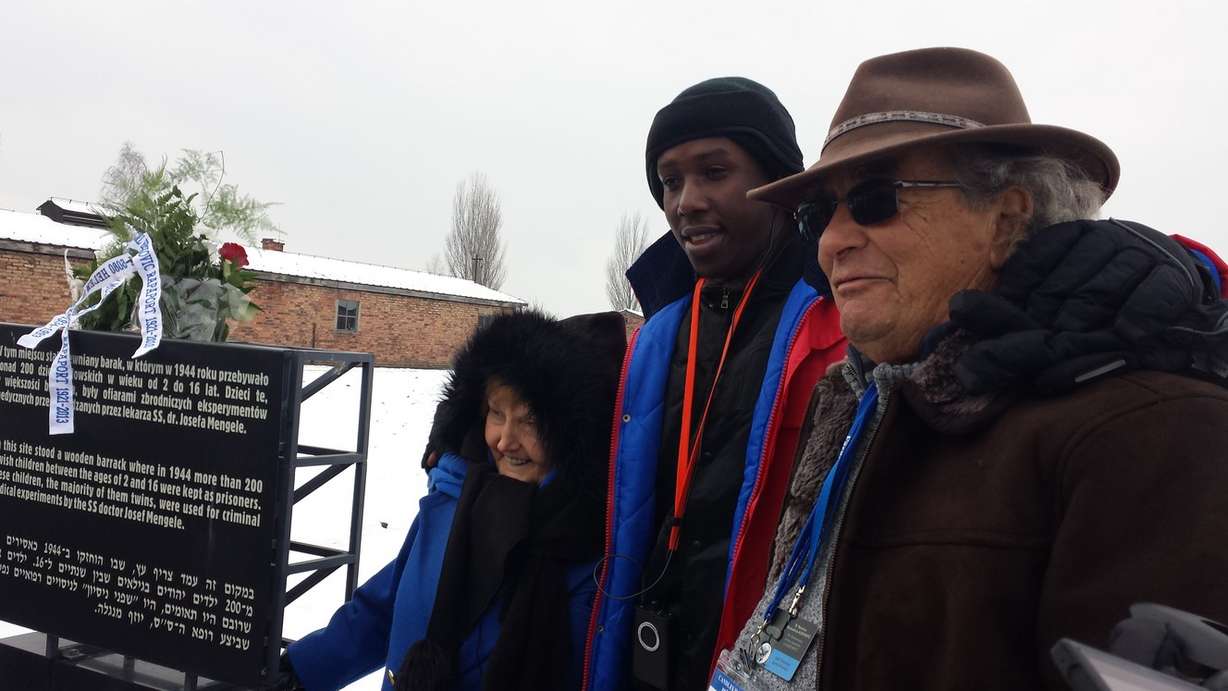 "People told me before the trip that it's a hard thing and there would be a dark feeling (at Auschwitz)... but I think what changed my perspective is being with people that had been there, that had seen their families killed there who never left," Hardman said. "It made it very real and it made it very hard, but when you're going through these things and then you have someone like Eva, who tells you there's bigger things, there's brighter things, and yes, we can do better, it really helps make it easier to deal with."
A Q&A with Kor about her return to Auschwitz for the 70th anniversary and experience with forgiveness can be found online. She will be leading another trip in June.
×
Photos
Related links
Related stories
Most recent Utah stories