Estimated read time: 2-3 minutes
This archived news story is available only for your personal, non-commercial use. Information in the story may be outdated or superseded by additional information. Reading or replaying the story in its archived form does not constitute a republication of the story.
Lori Prichard reportingFor the second time this year, a South Salt Lake community grapples with the death of a very young child: from Jessica, to Linzie, to 7-year-old Hser Nay Moo who was found dead less than two months ago.
The death of a child is shocking to anyone. We all saw the overwhelming concern from the community after Hser Nay Moo's death, and we began to see it from police. Officers are expected to show nothing but strength. One even compared the job to Robocop --no emotion, steel exterior. But as we talk to officers, and to South Salt Lake Police Chief Chris Snyder in particular, we begin to see that these crimes, which obviously take an unbelievable toll on the families, also affect the officers.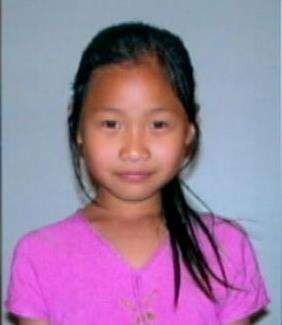 On April 1, South Salt Lake Police Chief Chris Synder told reporters on live TV that officers had found the body of 7-year-old Hser Nay Moo. "Our hearts and (pauses) and our sympathy goes out to the family. This has been a tough case for us."
And it wouldn't be the last; two more children were found dead just this week. "For the officers that are first responders and the people who have to process these crime scenes, it can be very traumatic," Snyder said.
That's because there is so much the public doesn't see. Salt Lake police officer Shawn Josephson said, "Homicides you see a lot. SIDS deaths are traumatic in themselves. And then child abuse."
Josephson counsels officers in Salt Lake and across the valley. He says the grisly scenes many of the cops see must be dealt with. "Figure out what it is about that incident that bothers you. Be honest about it. Then figure out a way to deal with that," Josephson said.
Chaplain Carol Young, with the South Salt Lake Police Department says, "Over time it does wear badly." She also helps police and victims' families cope. "You have to compartmentalize a bit and look at each case with a distance, or it will eat you up," she said.
You can see evidence of that when we ask Officer Josephson about the needless death of children. He said, "If you have a child at home, many, many officers talk about, and I'm going to get emotional now, they talk about not sleeping that night."
We asked Chief Synder to comment directly on the emotional toll these deaths have taken on his department. His response was that the emphasis needs to be placed on the family's grief, not theirs.
E-mail: lprichard@ksl.com
×
Related links
Most recent Utah stories