Estimated read time: 3-4 minutes
This archived news story is available only for your personal, non-commercial use. Information in the story may be outdated or superseded by additional information. Reading or replaying the story in its archived form does not constitute a republication of the story.
This story is sponsored by LDS Business College. Providing a distinctive educational experience rooted in the restored gospel of Jesus Christ.
Whether you're looking for your first career or looking to change direction, it's important to select a field that has demand and will have demand for years to come.
Before you can make the change, you need to know what's available and how to make yourself valuable. Perhaps it's time to consider medical coding as a suitable option for you. A medical coder, per Wikipedia, "is a health care professional whose main duties are to analyze clinical statements and assign standard codes using a classification system."
With any certification or degree, doors can be opened that weren't before. Here's a quick glance at five reasons you should look into medical coding as a career.
1. You can be the boss
While most coders work a traditional nine to five workday, many do not. With improved Internet technology, more and more medical coding and billing can be done remotely. So, you can choose to work from home and make your own hours to suit your lifestyle or financial needs.
2. Work in a profession that is in demand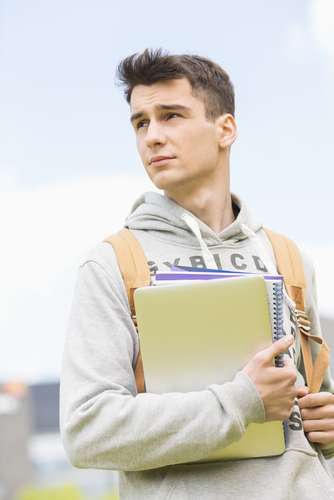 The health care industry is always changing. Therefore, there continues to be high demand for coding professionals. As the baby boomer generation has grown older they are requiring more and more medical attention.
This is generating more and more need to hire medical billing and coding specialists. In fact, the Bureau of Labor Statistics anticipates the need for this career will grow 21 percent by 2020 — which is nearly double the growth of jobs in general.
3. Relatively short education
While most jobs in the health care industry require years of education and training, you can become a medical coder in just two semesters. Students can get their education, passing the required exams and jumping right into the coding field in just eight or nine months.
"Coding is such a hot career right now, after just two semesters of training, we have employers waiting to hire our graduates," said Toodie West, Health Professions Program Director at LDS Business College. It's a quick way to jump into a career that pays well and has jobs available.
4. Good work/life balance
Most people in the medical profession work a ridicules or unpredictable number of hours. On the other hand, medical coders work a typical 40-hour week. They are able to balance work life with family life. They know when they are to be at work so they can plan family activities accordingly. This can be a great benefit for those looking for the stability of a predictable routine.
5. A foot in the door
Finally, getting a job as a medical coder can serve as a foot in the door allowing you to pursue further clerical and administrative opportunities in health care. Medical coders are in a position to become familiar with the operations of nearly every facet of the health care business. This is something you are not likely to encounter in entry-level positions in other industries.
To find more about medical coding and other health care professions, click here.
×
Most recent Utah stories
More stories you may be interested in