Estimated read time: 2-3 minutes
This archived news story is available only for your personal, non-commercial use. Information in the story may be outdated or superseded by additional information. Reading or replaying the story in its archived form does not constitute a republication of the story.
Llamado GhostSwimmer (Nadador Fantasma en inglés), es el vehículo submarino no tripulado diseñado para imitar los movimientos de un pez grande, de acuerdo con la Marina Americana. Los investigadores informaron que GhostSwimmer reunió con éxito los datos sobre las mareas, las variadas corrientes, las alertas y las condiciones meteorológicas durante una prueba el jueves.
"Nada como lo hace un pez haciendo oscilar su aleta caudal de ida y vuelta", dijo en un comunicado el director Advanced Systems Group de Ingeniería de Boston, Michael Rufo. "La unidad es una combinación de la ingeniería de sistemas no tripulados y las capacidades de propulsión y control únicos".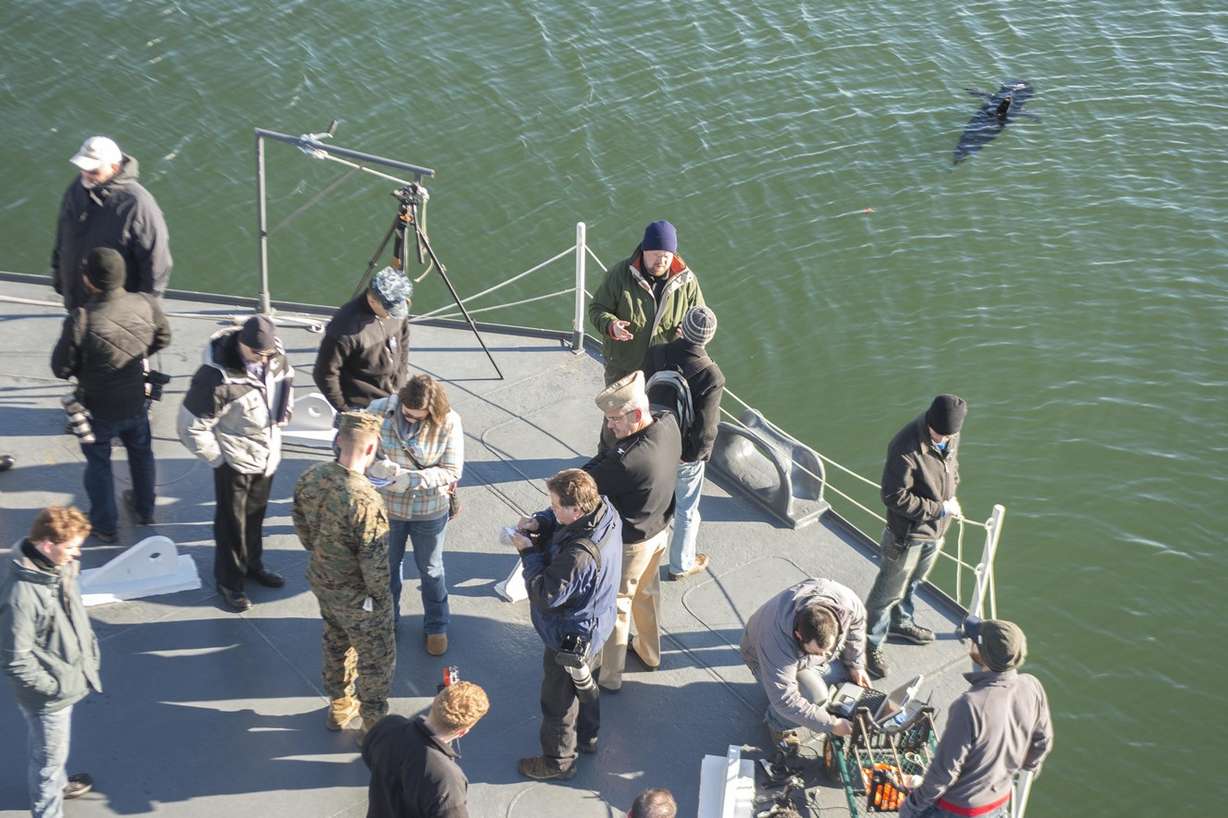 El robot pesa aproximadamente 100 libras y tiene unos 5 pies de largo, según los investigadores. Dijeron que los peces mecánicos pueden operar en el agua que se encuentra entre 10 y 300 pies de profundidad.
GhostSwimmer puede ser controlado por un ordenador portátil con una correa de sujeción de 500 pies o se puede dejarlo suelto funcionando de forma autónoma durante largos períodos de tiempo, de acuerdo a los desarrolladores. Si bien atado, el robot es capaz de transmitir continuamente información a sus gestores. Si está operando de manera autónoma, el robot debe ser traído a la superficie del agua para que los datos puedan ser descargados.
Utilizando el robot proporcionará mayor seguridad durante las misiones de vigilancia y reconocimiento, además de las inspecciones de casco de amistad, de acuerdo con el Comando de desarrollo de la guerra de la Marina. El vehículo no tripulado se informa, más tranquilo que otros artes de similar tamaño que son impulsados por hélices.
"GhostSwimmer permitirá a la Armada tener éxito durante más tipos de misiones mientras se mantiene a los buzos y marineros a salvo", dijo Rufo.
×
Most recent News stories