Estimated read time: 3-4 minutes
This archived news story is available only for your personal, non-commercial use. Information in the story may be outdated or superseded by additional information. Reading or replaying the story in its archived form does not constitute a republication of the story.
PERRY, Box Elder County — A mother with a history of drug abuse is accused of taking and selling nude photos of her grade-school-aged child.
Starla Rae McCabe, 45, of Perry, was charged Dec. 4 in 1st District Court with 10 counts of sexual exploitation of a minor, a second-degree felony.
In March, a relative discovered nude photographs of the child on the child's Nintendo DSI, according to a search warrant affidavit. Three days later, the child was interviewed by the Division of Child and Family Services and told a caseworker that McCabe had taken "loads" of pictures of the child "without any clothes on," the affidavit states.
The child told investigators that the "mother would then show the pictures to men," according to the affidavit. The child also said the mother "printed the pictures and sold them to people for $100," another court document states.
The Nintendo was turned over to the Garland City Police Department, which turned it over to the Box Elder County Sheriff's Office in November. A total of 19 pornographic pictures were found on the Nintendo, police said.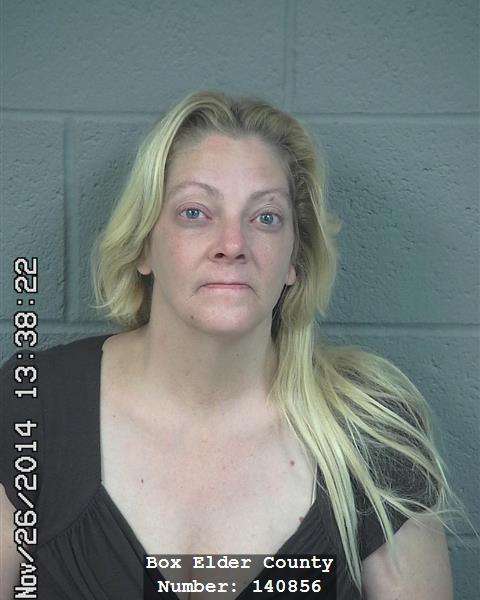 McCabe was interviewed by detectives on Nov. 26. She told investigators she took pictures of her child's genitals to show the child "what it looks like," then declined to answer other questions about the photos, a detective wrote.
According to court records, she pleaded guilty in April to drug possession, a third-degree felony, attempted child endangerment and possession of drug paraphernalia.
In May, McCabe was given a suspended prison sentenced and placed on 36 months of probation. As part of her probation she was ordered to undergo drug addiction treatment.
In that case, the Box Elder County Sheriff's Office served a search warrant on McCabe's residence in Garland and found "a complete drug kit, including syringes and meth" in the bathroom, according to a probable cause statement filed in 1st District Court.
Meth was also located in a drawer of a computer stand in the living room, according to court documents. A child was found sleeping on a couch next to the stand. It was not known if it was the same child who is the alleged victim in the current sexual exploitation case.
After her arrest on the new charges, a judge found her in violation of her probation and ordered her held in the Box Elder County Jail pending her next hearing.
McCabe also pleaded guilty to two counts of attempted endangerment of a child or elderly adult and possession of drug paraphernalia in 2010. She was ordered at that time to complete drug and mental health treatment. Six months after she was sentenced, McCabe was found to be in violation of her probation, according to court records.
In 2009, a man took out a protective order against McCabe for an undisclosed reason, according to court records. In 2006, she was convicted of child abuse and placed on 36 months probation and ordered to undergo random drug testing as well as complete drug and mental health treatment. McCabe was also ordered to complete a parenting class. Six months later she was found to be in violation of her probation.
A preliminary hearing for McCabe on the exploitation charges is scheduled for Dec. 15.
×
Photos
Most recent Utah stories