Estimated read time: 4-5 minutes
This archived news story is available only for your personal, non-commercial use. Information in the story may be outdated or superseded by additional information. Reading or replaying the story in its archived form does not constitute a republication of the story.
This story is sponsored by Harmons. Want to talk to us in person? Stop by your local Harmons today for fun, friendly food advice.
Every week one of the chefs from Harmons Grocery Stores will be answering your toughest culinary questions. No question is too big or too small. If your question is selected we'll invite you to take part in an upcoming class at Harmons cooking school. Email your questions to askachef@harmonsgrocery.com.
Now that turkey day has come and gone, it's time to focus on what to do with the leftovers. Chances are, you've picked that bird to the bone, but that doesn't mean it doesn't have anything yet to offer. Before you throw away that yummy goodness, consider these recipes that will utilize every last scrap of meat.
Turkey "Remnants" Soup (makes approximately 6 quarts)
Ingredients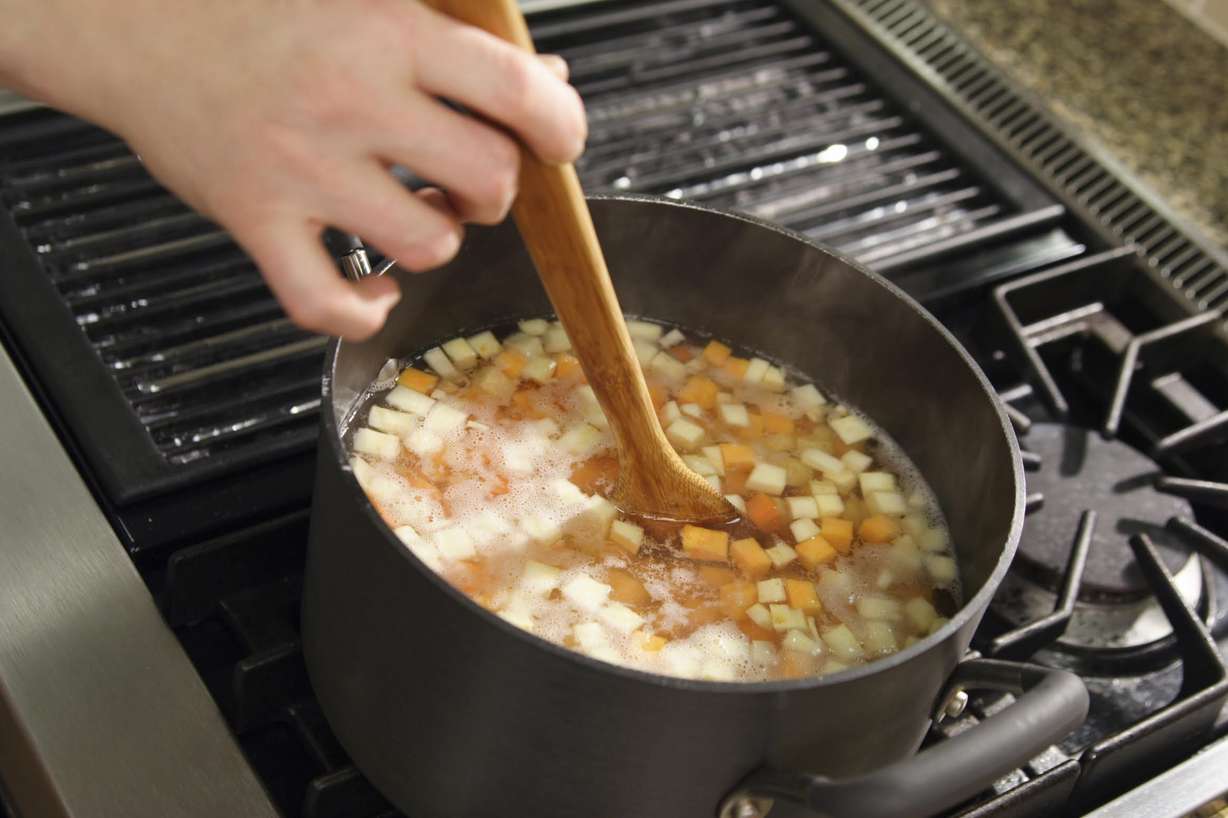 1 turkey carcass
Approximately 2 gallons cold water or enough to cover your carcass completely depending on the size of your bird
1 sweet onion small diced
3 carrots peeled and medium diced
3 ribs and tops of celery sliced
¼ cup course chopped parsley
1 tablespoon garlic
2 tablespoons champagne vinegar
1 tablespoon black pepper
3 tablespoons kosher salt
1 bay leaf
2 teaspoon cumin
1 teaspoon marjoram
1 teaspoon dried oregano
2 teaspoons fresh chopped thyme


What culinary questions do you have? Let us know! Email our Harmons chefs at askachef@harmonsgrocery.com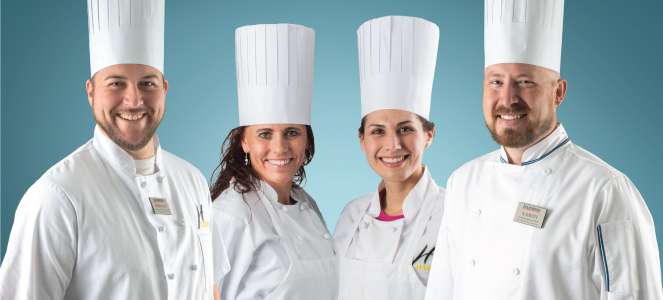 Directions1. Carefully place turkey carcass into a large stock pot and cover with water and the bay leaf.
2. Bring to a boil and reduce to a simmer.
3. Cook on a light simmer for several hours until all of the meat comes clean off the bone.
4. The stock will have reduced significantly up to a third by this time but that's OK because it will be more flavorful. Remove the bones from the pot using tongs or a spider (a wire basket with a handle).
5. Skim off any fat that has collected on the top of the stock with a ladle or dab with a paper towel until all the fat is removed.
6. In a separate pan sweat the onion and garlic until just aromatic and slightly translucent.
7. Remove the bay leaf.
8. Add the carrots and the celery and quickly sweat them with the onions.
9. Add the vegetable to the stock and bring it to a simmer.
10. Add the vinegar, cumin, oregano, marjoram, thyme, salt and pepper. Simmer for an additional 15 minutes or enough time for herbs to soften. Season to taste with more salt if needed.
This will keep in the fridge for a week or for a year in the freezer.
Here is another recipe for leftover casserole using stuffing green beans and turkey.
Thanksgiving Leftover Casserole (serves 12)
Ingredients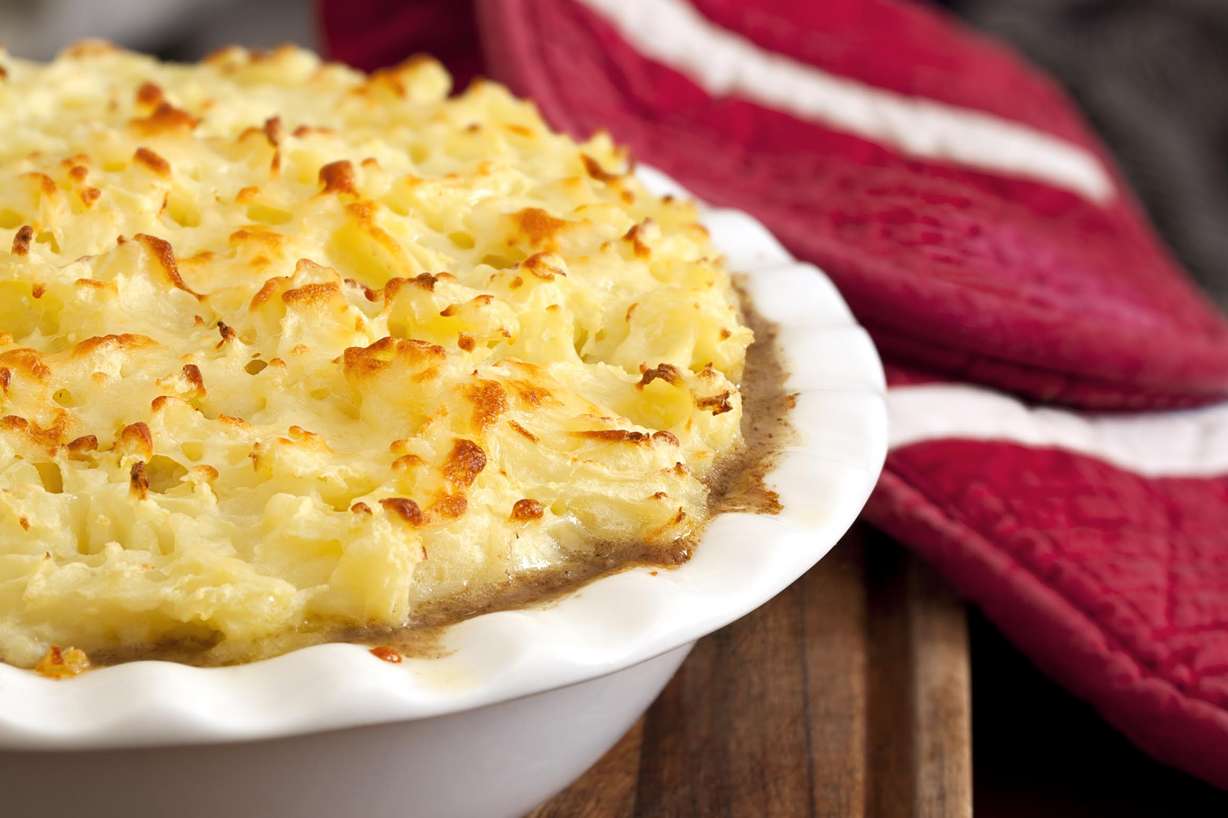 4 cups stuffing
4 cups leftover turkey chopped up into bite size pieces
2 cups leftover green beans
3 cups leftover mashed potatoes
1 cup shredded parmesan or gruyere cheese
¼ cup butter unsalted
1 can cream of mushroom soup or cream of chicken soup
2 teaspoons fresh chopped rosemary
2 teaspoons fresh chopped thyme
2 teaspoons smoked paprika
Directions
1. Place a layer of stuffing along the bottom of a buttered 9x13 baking dish.
2. Mix turkey, green beans, soup, thyme and rosemary together in a bowl and mix until incorporated.
3. Layer on top of the stuffing.
4. Gently warm potatoes in the microwave for a minute to soften. Melt butter in a sauce pan and mix with mashed potatoes and cheese until smooth.
5. Spread a layer of mashed potatoes onto the top of the turkey mixture.
6. Sprinkle paprika over the top and bake in a preheated oven at 350F until potatoes have started to brown at the edges and the casserole is heat through to an internal temp of 165F (Approx 35 to 40 minutes)
As Christmas approaches, Harmons wants to help you share your holiday love with great food! Visit our brand new website and order your complete holiday meals, delicious party trays, desserts and more! If you are looking for more recipes and inspiration for your holidays, check out our Food for Thought Holiday Edition. It features some of our favorite holiday recipes created by Harmons chefs.
You can also check out our other Ask a Chef recipes here.
From savory sweet potatoes and perfect dinner rolls, to tips for what to do with all those leftovers, we have the recipes to help make your Christmas season a success.
×
Most recent Utah stories