Estimated read time: 3-4 minutes
This archived news story is available only for your personal, non-commercial use. Information in the story may be outdated or superseded by additional information. Reading or replaying the story in its archived form does not constitute a republication of the story.
SALT LAKE CITY — Tonga has a medical emergency on its hands. More than half of the Pacific Islanders there are obese, and one in four lives with diabetes.
A team of health professionals from Utah hopes to change poor habits and attitudes toward diabetes during a medical mission to Tonga.
The country is a string of islands known for its friendly people, palm trees and white sand beaches. But recently, Tonga has earned the reputation of being the diabetes heavyweight of the Pacific.
"Because of their diet, lack of exercise and what's been introduced on that island, the rate of diabetes has increased quite a bit," said Dr. Annamarie Edwards, a podiatric surgeon. She has already been to the Pacific Islands to practice medicine.
Tongan native Tohi Angilu suffers chronic pain to his right foot, which came from a severe infection aggravated by diabetes.
His son, Romney Angilu, said, "If the infection wasn't treated and taken out, there would be a possibility his foot would have to be amputated."
Edwards was able to save Tohi Angilu's foot. She and Dr. Rob Ferguson, a reconstructive surgeon, have operated on many Polynesians. Now, the pair is teaming up to lead a diabetes mission to Tonga.
"So, there are multiple layers to this. We don't want to focus on just one, but look at all stages of the process of diabetes," Ferguson said.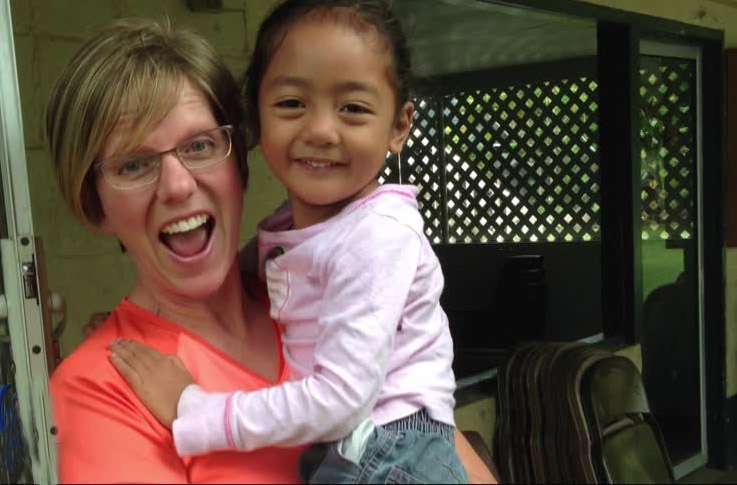 Medical and health professionals have been meeting to plan the mission. Ferguson and his wife, Andrea, visited Tonga and met with doctors, toured the main hospital, and got to know some of the island's children.
"And these kids are fun. They're so fun to be with," he said.
Next summer, the Utah group will go to Tonga to treat diabetics and educate them.
"What we're trying to accomplish with Tonga is to see if we can initiate some change," Edwards said.
That change could be lifesaving. At least 27 percent of the 120,000 people living in Tonga have diabetes. It's a preventable disease, yet Ferguson said many are resigned to getting it.
"That at age 30, I'm going to develop diabetes, and at age 40, I'm going to begin to lose my eyesight, and by 50, I'll lose my feet and eventually die," he said.
"There are things that can be done, small changes that can make a big difference when it comes to health," said Jake Fitsemanu of the Utah Department of Health.
In Utah
Here in Utah, members of the Tongan community know their population is at risk — 50 percent of the state's Pacific Islanders are obese, more than double the state average. And almost 14 percent are diagnosed diabetics compared to less than 7 percent for the rest of Utah.
At the Utah Pacific Islander Health Expo, organizers promoted prevention — ideas mission leaders will take to Tonga. One suggestion: a return to a healthier, more traditional island diet.
"Now, instead of eating their fresh fruits, fresh fish, they've acquired that diet which, probably genetically speaking, they cannot handle," Edwards said.
Most mission days will start with a lesson in prevention at a local high school.
Ferguson explained the hope.
"As they are growing up, their mindset is not going to be that of a previous generation that just accepts this as part of their life cycle," he said.
Tongan youth are at the heart of the mission called "Amanaki Fo' ou" or, "New Hope for the Future."
In addition to offering diagnosis and treatment of diabetes while they are in Tonga, members of the mission will deliver critically needed medical supplies and equipment to the islands. One reason medical care in the country often seems inadequate is due to a severe lack of resources.
×
Photos