Estimated read time: 3-4 minutes
This archived news story is available only for your personal, non-commercial use. Information in the story may be outdated or superseded by additional information. Reading or replaying the story in its archived form does not constitute a republication of the story.
This story is sponsored by Harmons. Want to talk to us in person? Stop by your local Harmons today for fun, friendly food advice.
Every week one of the chefs from Harmons Grocery Stores will be answering your toughest culinary questions. No question is too big or too small if your question is selected we'll invite you to take part in an upcoming cooking class at Harmons cooking school. Email your questions to askachef@harmonsgrocery.com.
This week we're tackling a classic Thanksgiving side dish - stuffing! Whether you use it to stuff your turkey or serve it as a delicious side, stuffing is a simple Thanksgiving classic with so many variations you can truly make it your own. To get you started, here is my family's favorite recipe:


What culinary questions do you have? Let us know! Email our Harmons chefs at askachef@harmonsgrocery.com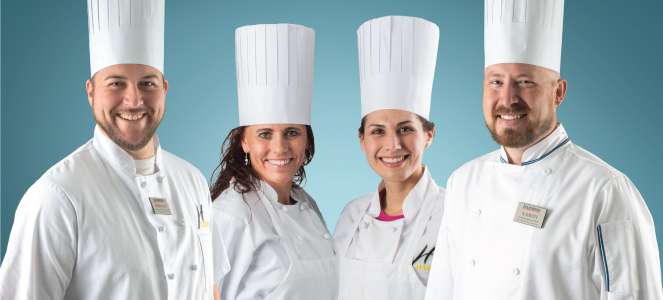 "Sensational Stuffing"
Ingredients
1 loaf Harmons Sourdough Bread, cut into 1-inch cubes
½ cup butter
2-3 shallots, minced
2 celery stalks, fine dice
2 carrots, matchstick
1 sweet potato, shredded
1 bunch purple kale, cut in strips
6 cloves garlic, minced
1 ½ cup turkey stock
1 tablespoon fresh thyme, minced
1 tablespoon fresh parsley, minced
1 teaspoon fresh rosemary, minced
1 teaspoon fresh sage, minced
1 cup pine nuts
Sea Salt & Cracked Pepper
Directions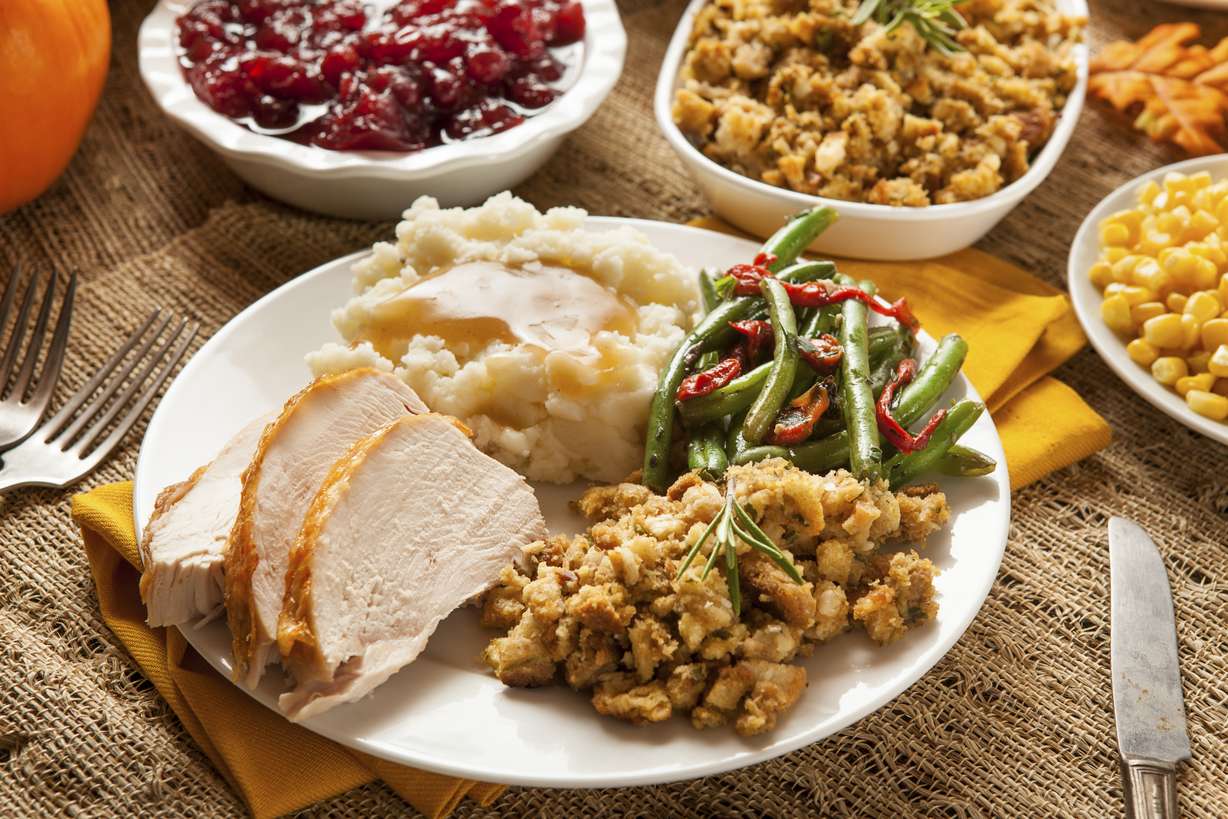 1. Heat large sauté pan on medium high heat. Melt butter until it starts to foam. Add shallots, celery and carrots, cook for 2 minutes. Add sweet potato, kale and garlic. Continue to cook for 3 minutes.
2. Pre-heat oven at 375 degrees.
3. In large mixing bowl toss bread cubes and fresh herbs. Pour vegetable mixture over bread and combined thoroughly. Toss in pine nuts. Season with salt and pepper.
4. Ladle turkey stock over bread stirring to evenly distribute stock.
5. Pour stuffing into a metal baking pan. Place in preheated oven and bake for 30-40 minutes, or until bread begins to brown. Toss stuffing one time during cooking.
*Note - If you prefer to stuff your turkey make sure that you mix your dry ingredients, then add any moist ingredients just before you stuff the cavity. Wash the cavity of the turkey, then place stuffing mixture inside.
You will need about ½ cup of stuffing per pound of turkey. Careful not to overstuff, as stuffing expands when you cook it. You should also use a thermometer to ensure that the stuffing reaches 165 degrees before serving.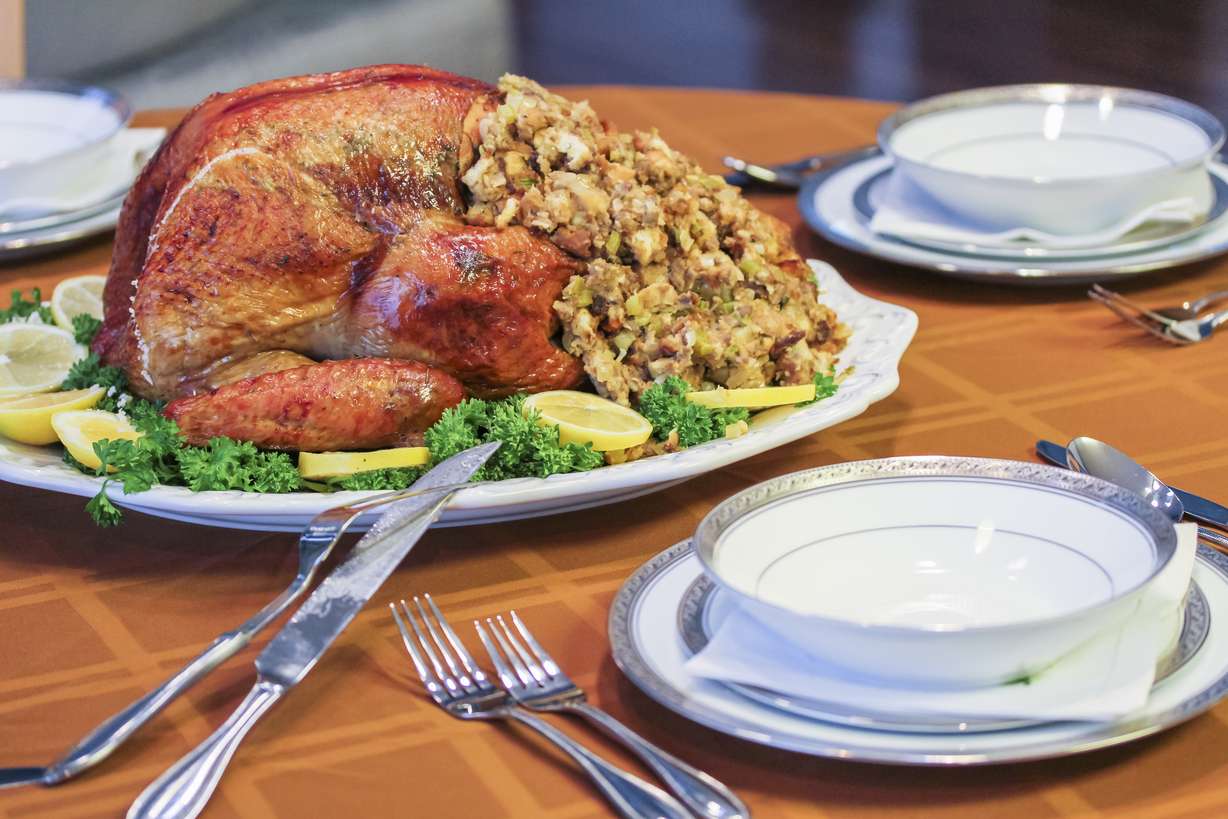 You can put your own twist on this recipe by adding Harmons Sweet Italian Sausage, or you can switch out the kale for green chiles if you like a spicy kick.
Golden raisins also make a great addition to stuffing recipes! Skip the boxed stuffing this year and try your hand at making your own stuffing from scratch. Your family will thank you.
This season Harmons wants to help you share your holiday love with great food! Visit our brand new website and order your complete holiday meals, delicious party trays, desserts and more! If you are looking for more recipes and inspiration for your holidays, check out our Food For Thought Holiday Edition. It features some of our favorite holiday recipes created by Harmons chefs. You can also check out our other Ask a Chef recipes here. From savory sweet potatoes and perfect dinner rolls, to tips for making a tender thanksgiving turkey, we have the recipes to help make your holiday a success.
×
Most recent Utah stories