Estimated read time: 5-6 minutes
This archived news story is available only for your personal, non-commercial use. Information in the story may be outdated or superseded by additional information. Reading or replaying the story in its archived form does not constitute a republication of the story.
SALT LAKE CITY — Nothing has come easy for Matt Asiata.
He was a star running back at Hunter High School in West Valley City, where he led the Wolverines to the 5A state title. He committed to BYU, but grades prevented him from becoming a Cougar.
He had to take the junior college route instead. He became a JUCO all-American at Snow College and, with his grades in order, earned a scholarship to Utah.
He entered Utah with plenty of hype but broke his leg in his first game as a Ute. The injury cost him the 2007 season.
He returned stronger than ever the following year and was an important part of Utah's perfect 13-0 season in 2008, leading the team in rushing.
His senior year was 2009 and expectations were high, but four games into the season he suffered a torn ACL: another season lost to injury.
He received a medical hardship waiver that allowed him to play one more season at Utah, and he made the most of it, playing in all 13 games in 2010.
He felt he did enough to prove he could play in the NFL, but his name wasn't called in the draft.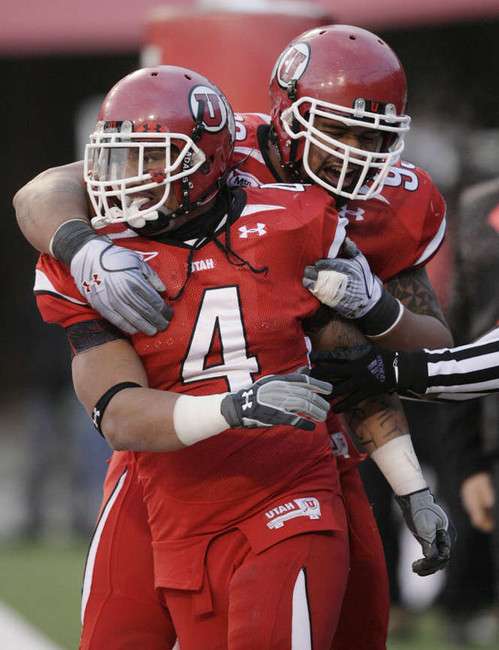 Are you sensing a pattern here? No matter what the circumstance might be, Matt Asiata won't quit.
"That's something that is not in our vocabulary in our family. My dad started it. Never quit," he said.
Pita Asiata was born in a humble village in Western Samoa. At the age of 14 he came to the United States to get a job and eventually bring the rest of his family to America. He married Fualole Matemate and they had five children. They raised their family in Southern California until 2000, when he moved the family to Utah. His favorite thing was watching his kids play sports. He introduced his sons to the game of football.
"It's such a blessing for him to introduce me to football," Matt Asiata said. "I'm just grateful."
If the kids were practicing, Pita Asiata was there watching. His influence had an impact on Matt, who learned to work hard for what he wanted to achieve.
"Nothing was given," he recalled. "I worked all the way up."
Matt Asiata was driven to be great and wanted to make his father proud by playing in the NFL. Getting passed over in the draft didn't change his desire to play in the league.
---
Football is what I love and I'm going to continue to do it until the wheels fall off.
–Matt Asiata
---
"It didn't stop me from what I wanted to do. Football is what I love and I'm going to continue to do it until the wheels fall off."
After getting cut in training camp by the Minnesota Vikings in 2011, he worked at an industrial supply store in Salt Lake City, waiting for a phone call from any team willing to give him a chance. A year away from the game didn't bring discouragement and despair. It only added fuel to the fire.
He was invited to the Vikings camp in 2012, and this time he made the cut as a fullback.
"I wanted to scream, but I'm not really a vocal guy," he said. "My heart was full of joy."
He promised his family he would make the most of the opportunity and do his best. As a fullback he helped create space to run for one of the best running backs in the game, Adrian Peterson. Peterson rushed for a career-high 2,097 yards in 2012 with Asiata's help. The Vikings made the playoffs.
The next season Asiata became the third-string running back behind Peterson and Toby Gerhart. He had earned the opportunity to play running back.
Asiata was living his dream, but on Oct. 28, 2013, he experienced his worst nightmare. He received the phone call no one wants to hear.
"Mom called me and told me (my dad) passed."
Pita Asiata was a tour bus driver. He was operating a bus from Wendover to Salt Lake City when the bus he was driving collided with a utility truck with a drilling device. The drilling device crashed through the windshield, killing him.
"There was glass everywhere," Matt Asiata remembers about the scene of the crash. "Just imagining what he went through ... I was so hurt I busted out crying again. Just the whole two weeks were full of crying."
Asiata leaned on his faith to get through the darkest moment of his life.
"We're going to see him again," he said. "I know it. I miss my dad a lot."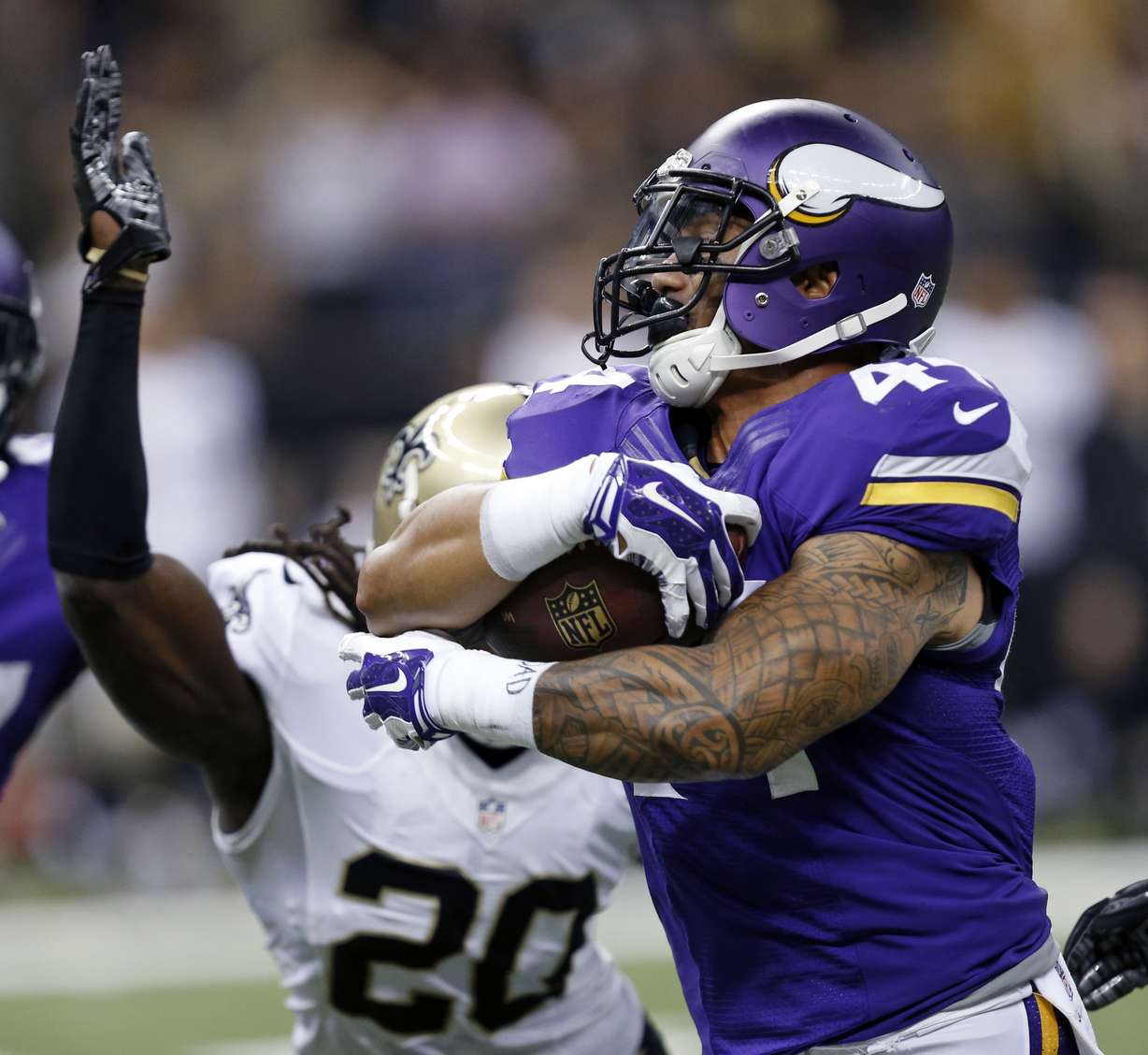 After mourning the loss of his father, Asiata would soon return to work in Minnesota, where a tremendous opportunity would await.
Peterson and Gerhart suffered injuries and couldn't suit up for the Vikings in a game against the Philadelphia Eagles. Asiata was the next man up and would make his first career start on Dec. 15, 2013.
It was the moment he worked hard for all his life.
He played with a heavy heart just six weeks after the death of his father, but his memory also inspired a remarkable performance.
Asiata carried the ball 30 times for just 51 yards, but he reached the end zone three times in a 48-30 victory.
His performance made headlines.
He didn't do it alone.
"I felt like (my dad) was there," he remembered. "He was the one who was pushing me through the goal line."
Asiata stepped in as a starter again this season after Peterson was placed on the commissioner's exempt list due to legal problems.
He seized the opportunity again with another three-touchdown game against the Atlanta Falcons on Sept. 28.
He lost his starting job recently, but it isn't surprising that the demotion hasn't affected his attitude or preparation.
When his number was called recently in a game against Washington, Asiata was ready. He scored three touchdowns in a game for the third time in his career.
"I'm truly blessed where I am right now," he said. "I wouldn't trade it for the world."
He recently returned to Utah during the Vikings' bye week to join his family in celebrating the life of Pita Asiata one year after his passing.
"There's nothing like family," he said.
Asiata wears his father's name on his tape during games. He continues to dedicate each game to his father.
Now that Asiata is the father of four children, he has dedicated his life to being there for his kids just as his father was.
"Never take anything for granted," he cautioned. "Continue to count your blessings and live life."
×
Photos
Most recent Utah stories