Estimated read time: 4-5 minutes
This archived news story is available only for your personal, non-commercial use. Information in the story may be outdated or superseded by additional information. Reading or replaying the story in its archived form does not constitute a republication of the story.
This story is sponsored by Mattress Dealzz. No matter your budget, you deserve your zzz's.
If counting sheep is a nightly occurrence for you, you may be better acquainted with sleep deprivation than you'd like to be (or you may just have a late-night hankering for muttonchops). But if catching some Z's isn't as easy as you'd like it to be, you're not alone. A 2013 study by The Better Sleep Council found that nearly half of Americans are not getting enough sleep.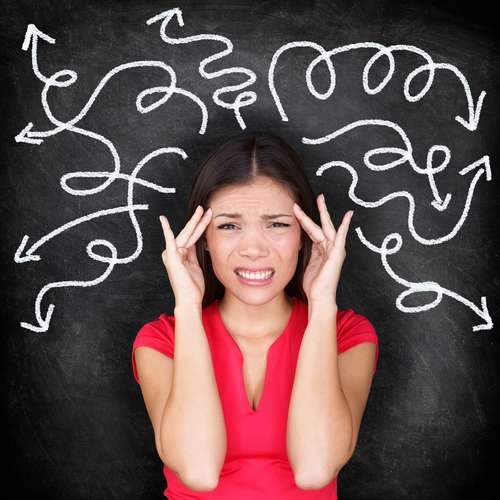 In addition to contributing to an unwieldy Starbucks bill, sleep deprivation can actually have some serious effects on your health and well-being. In fact, whether your sleep deprivation is due to anxiety or other disorders, or just a worn out, uncomfortable mattress, those lost hours can wreak havoc on your waking life.
Your cognitive function goes caput
It's no great discovery that sleep deprivation can impair cognitive function. But a recent study shows that the effects of lost sleep can go beyond impaired brain power. In fact, according to researchers at the University of California, Irvine, there is a strong link between sleep deprivation and the formation of false memories.
In the study, people were shown photographs of a crime taking place, then asked to read reports containing information that contradicted the photographs. After a night without sleep, the sleep-deprived respondents were more likely to report the contradictory information as true than what they actually witnessed in the photographs.
You may lose self control
Pleading sleep deprivation may not get you out of a traffic ticket or other unlawful offense, but a lack of sleep has been linked to adolescent delinquency. A 2013 Florida International University study suggested that sleep deprivation can actually reduce self-control. The study, which evaluated data from more than 800 teenage participants, also found links between sleep deprivation and anti-social behavior.
You may experience more health problems
Sure, a sleepless night can make you feel tired, achy and even sick. But prolonged sleep deprivation can have more serious repercussions than a cranky afternoon at the office.
In fact, chronic sleep loss has been linked to several serious health problems, including heart disease, attack and failure, high blood pressure, diabetes, stroke and irregular heartbeats. Not to mention that a lack of sleep can also affect your sex drive.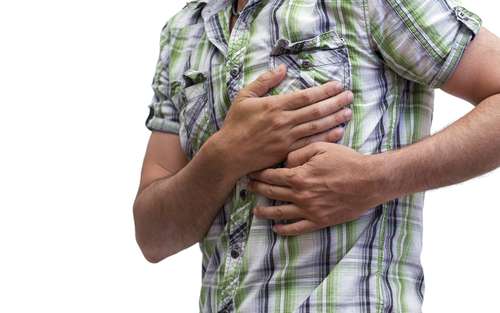 You could die
It may sound extreme, but according to a 1997 study, dogs that were deprived of sleep on an ongoing basis survived only two weeks, despite being fed, given water and walked.
The sleep deprivation caused degenerative changes in the dogs' brains, supporting the idea that sleep is a vital component for basic brain function. Additionally, the 2007 "Whitehall II Study" found that British civil servants who cut their sleep by two or more hours a night over the course of two decades were more than twice as likely to die of any cause than those who received adequate sleep.
You're more likely to be depressed
A sleepless night, uncomfortable mattress or exhausted day can be depressing enough. But sleep deprivation may actually cause or exacerbate the symptoms of depression.
In fact, people suffering from insomnia, the most common sleep disorder, are five times more likely to suffer from depression than those who are not. On the bright side, treating sleep disorders can also help sleep-deprived patients reduce or eliminate the symptoms of depression.
Now is the time to get your affairs in order and make efforts to get the beauty sleep you need.
Combating it may be easier than you think
A number of factors, including health or mental issues, can cause or exacerbate sleep deprivation. But for some, an old, worn-out mattress may very well be the guilty party.
In fact, according to Mark Garrison from Mattress Dealzz, which has stores throughout the Wasatch Front, optimal sleep comes from selecting the right mattress for your preferred sleeping position.
Side sleepers, for instance, need a supportive mattress with a softer top to combat shoulder stiffness. Additionally, mattresses – regardless of the brand – are only good for eight to 12 years. Older mattresses degrade to a point that optimal rest is nearly impossible to obtain.
"If you sleep better anywhere but in your own bed, or you wake up with stiffness or soreness, you may just need a new mattress," said Garrison.
×
Most recent Utah stories