This archived news story is available only for your personal, non-commercial use. Information in the story may be outdated or superseded by additional information. Reading or replaying the story in its archived form does not constitute a republication of the story.
OGDEN — Candidates Donna McAleer and Rep. Rob Bishop can regale voters about Utah's natural beauty and the necessity of maintaining and preserving it. However, neither candidate agrees much on how to do it, nor finds common ground on several other issues facing the 1st District. They have similar concerns but have very different ways of resolving them.
Donna McAleer, D-Utah
A leading national spokeswoman for servicewomen who have been sexually abused in the United States military, McAleer has written for Time Magazine, The Huffington Post, Foreign Policy, The New York Times, The Washington Post and several other prominent publications on the subject.
She was also an interviewee in the Sundance Film Festival movie "The Invisible War," an investigatory documentary on the pervasiveness of rape in the U.S. military.
McAleer is a West Point graduate, Army veteran, business executive, author and athlete who trained for the 2002 Winter Olympics bobsledding team.
Currently, McAleer is executive director of the People's Health Clinic, a nonprofit organization based in Summit County, Utah.
Although McAleer has no previous voting history, her publications offer a glimpse into what her primary concerns are and what her votes might be on the issues.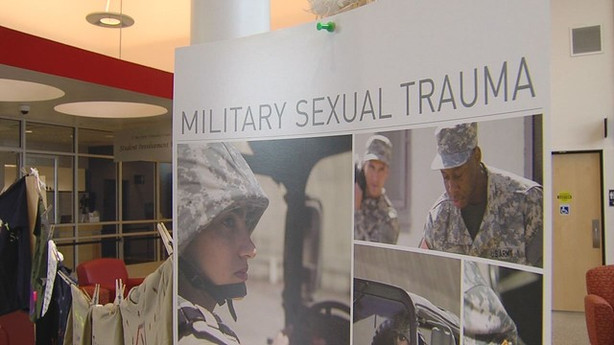 Common themes of McAleer's writing concern the need for greater participation of women in the public sphere and taking on leadership roles in difficult situations. Her most celebrated book, "Porcelain on Steel: Women of West Point's Long Grey Line," echoes this sentiment. More recently, McAleer published a piece for The Huffington Post that reflected her concerns regarding the 2013 Wall Street Journal study in which Utah was ranked the No. 1 worst state in the nation for women.
"Like the rest of the nation, Utah needs to have more women holding public office. But more fundamentally, it's the power of the vote and it's a power stronger than you think," McAleer said.
The recent congressional debate at Weber State also shed light on McAleer's other political positions.
Regarding immigration, McAleer said that Utah has been and should continue to play a pivotal role in national immigration reform.
"Utah has actually been a leader in immigration reform, with the Utah compact that puts people first, and I really think that this should serve as a national model," McAleer said.
Concerning public lands, McAleer disagreed with her opponent, incumbent Republican Rep. Rob Bishop, on several issues, ranging from public land jurisdiction to health care.
According to McAleer, the federal government, based on previous historical precedent, has a right to own the lands Utah already gave up.
---
Utah citizens like Kimberly and Amber Leary, in their ongoing fight to have their marriage recognized and their family secured, should be treated the same as any Utahn citizen in the eyes of the law.
–Donna McAleer
---
"Utah is home and is blessed with some of the most spectacular land and landscape in the world. It's a historical fallacy and myth to think that these lands were owned by Utah. They never were. These lands in the Enabling Act were given to the federal government and Utah forever disclaimed the right to those lands," McAleer said.
In another vein, McAleer is not opposed to gun rights, however she believes in background checks and bans on high-capacity magazines. Bishop, however, doesn't advocate stringent gun laws, saying society isn't necessarily safer.
And while Bishop adamantly opposes the Affordable Care Act (ACA), McAleer believes there are some redeemable qualities. On her campaign website, she discusses the pros and cons of the controversial legislation.
"As with any complex piece of legislation, it is important to review and revise as needed. However, several provisions of the current law are vital to the health of our local and state economy," McAleer said.
On the issue of same-sex marriage, the two also disagree strongly. Bishop is opposed to legally recognizing same-sex marriage in Utah, whereas McAleer applauds legalizing the practice.
"Utah citizens like Kimberly and Amber Leary, in their ongoing fight to have their marriage recognized and their family secured, should be treated the same as any Utahn citizen in the eyes of the law. Human dignity, equality and fairness are non-negotiable," McAleer said in a May 2014 press release.
U.S. House Rep. Rob Bishop, R-Utah
Rep. Rob Bishop has been serving in the House of Representatives from the 1st District since 2002.
During his first election, Bishop was elected with 61 percent of the vote. Bishop, over the years, has won increasingly higher percentages of the vote.
Bishop was a high school teacher for 28 years at Box Elder High School and for a brief period at Ben Lomond High School before being elected. He taught German, coached debate and taught advanced placement classes in government and U.S. history.
According to GovTrack's ideological and leadership chart, synthesized from information obtained via Bishop's voting record, bills co-sponsored and sponsored, and official U.S. House website, the chart places him on the far right side of the spectrum, or toward the highly conservative end.
Bishop's primary stance on political issues reflects this ideal.
He is a strong believer in limited government interference within the lives of its citizens.
Regarding the Affordable Care Act, Bishop issued the following statement supporting the Supreme Court decision to not require employers to cover their contraceptive coverage.
"… The Obama Administration's attempt to force employers to pay for things which they may oppose on religious or moral grounds was unacceptable and I'm glad that we have some resolution on this matter," said Bishop.
Energy, public lands and education are important topics for Bishop.
If Bishop is re-elected, he likely will pursue a House chairmanship position. Congressional Quarterly Roll Call surmises that the most likely position he would get would be chairman over the Natural Resource Committee.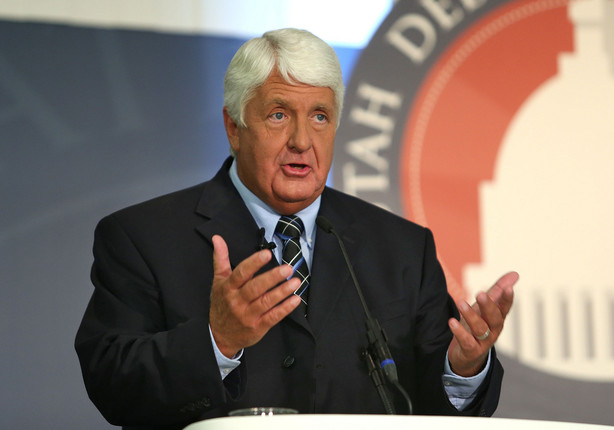 Most of the legislation Bishop is known for concerns natural resource issues.
Last year, Bishop introduced a landmark piece of legislation, Ensuring Public Involvement in the Creation of National Monuments Act, which amends the Antiquities Act of 1906. At present, the president can unilaterally declare something a national monument. This act, which was passed in the House of Representatives this year, would limit the number of national monuments that can be declared while also prohibiting private property from becoming a national monument.
Bishop was a co-sponsor on the Federal Land Freedom Act that came before Congress last year. He stated in a co-signatory letter, with similarly minded congressmen, that the energy crisis needs to be reworked and re-examined, putting more control over future energy policy in the hands of local governments rather than primarily in national hands or worse, dictated by the trends of foreign governments.
"We need to dramatically re-engineer our federal energy policy. This bill would give states the power to develop all forms of energy on federal lands located within their borders. It will allow the safe, effective, and robust development of federal resources without the federal government and President Obama getting in the way," Bishop said in the letter.
During the congressional debate at Weber State on Sept. 25, Bishop addressed the political gridlock occurring in the nation's Capitol. Bishop believes the blame falls mostly on the Senate side of the aisle, and particularly on Senate Majority Leader Harry Reid.
"The stoppage in activity in Congress is not really a partisan one. It is one between the two Houses in Congress. … I think there is a good deal of effort in the House to reach across party lines and get things done," Bishop said.
×
Related Links
Related Stories