Estimated read time: 3-4 minutes
This archived news story is available only for your personal, non-commercial use. Information in the story may be outdated or superseded by additional information. Reading or replaying the story in its archived form does not constitute a republication of the story.
This story is sponsored by KSL Jobs. Look forward to Monday. Find your dream job.
It's always great to land that job you've been dreaming of, but even after your interview dressing to impress doesn't end there. Perhaps you've been in an office, where a person walks by and you think, "What are they wearing?" In order to keep yourself off this kind of fashion faux pas radar, tuck in your shirt as we address 10 things you should avoid in business wear.
Too Tight or Too Loose
Whether it's too tight or too loose, clothes can just be a distraction in the workplace. Too tight, and you might be walking into the "sexy" category instead of appropriate. With loose clothing, you may be seen as the frumpy co-worker who just doesn't care. Either of these cases could give the wrong impression to your coworkers and managers.
Skyscraper Heels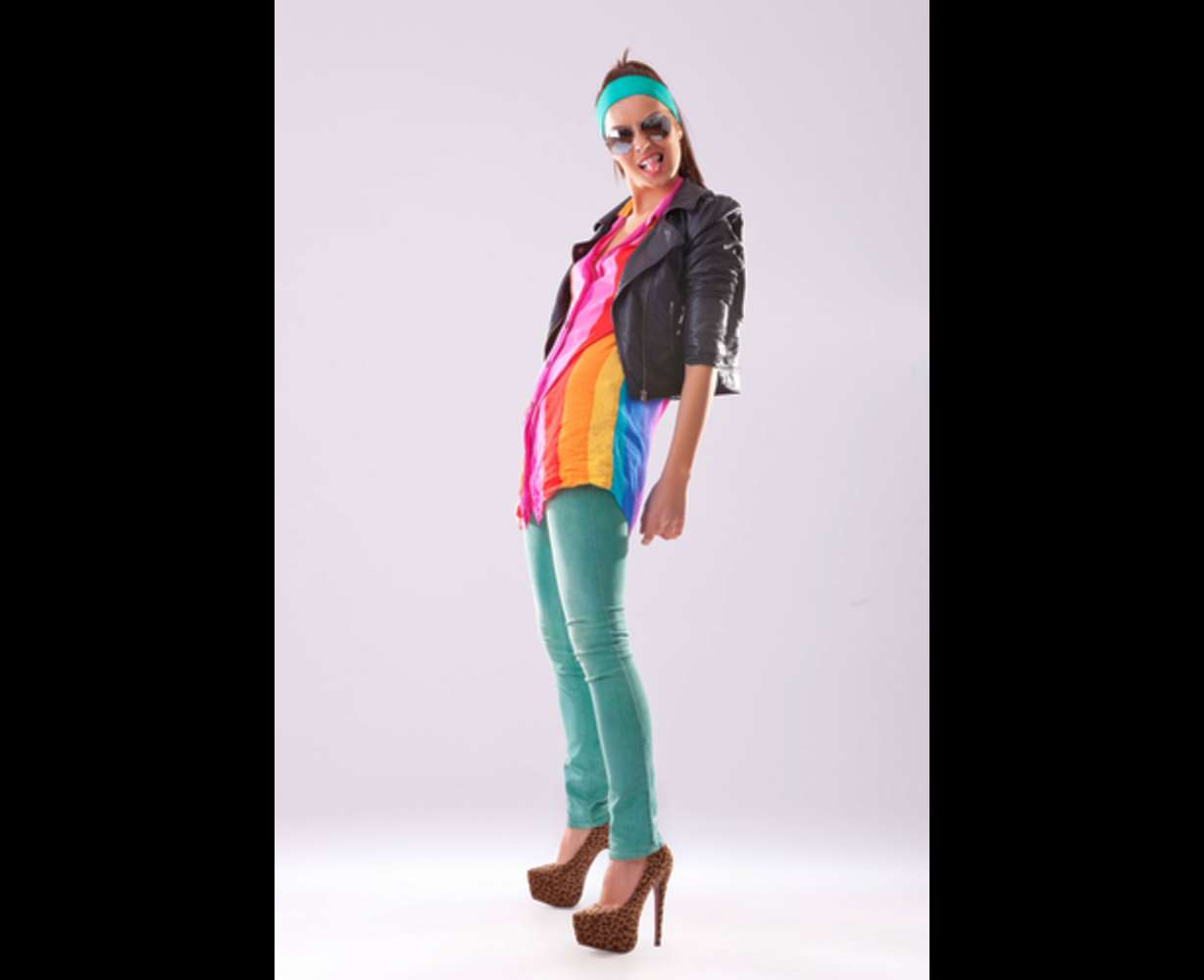 It's all the rage to go for heels that have lots of extra inches on them. But if you can't walk comfortably in these shoes, and end up walking barefoot around your office, you may be in for some stares. Keep from precariously tottering around — it's for the best.
Too Much Skin
Along the line of sexy dress is showing a little too much skin — in cleavage, arms, tummy or legs is just a no. It's embarrassing to have coworkers have to avoid looking at you, especially if you have a big meeting you're involved in. Remember, keep it classy, but not necessarily overly conservative either.
Visible Underwear
Speaking of seeing a little too much, underwear can be a big problem to deal with in the work place. These unmentionables should stay that way — whether it's men's boxers, briefs, boxer-briefs, or women's thongs and panties. Also, the visible panty line is a definite no. If you can see the lines of your underwear, the pants fall into our too tight category.
Maxi Dresses
Sometimes a girl just wants to be comfortable, right? Ladies, please leave your maxi dresses at home. Although this dress is super comfortable, it does not look professional, nor does it flatter the air of confidence you'd most likely want to exude. Do yourself a favor, and save the maxi for your time outside the office.
Shorts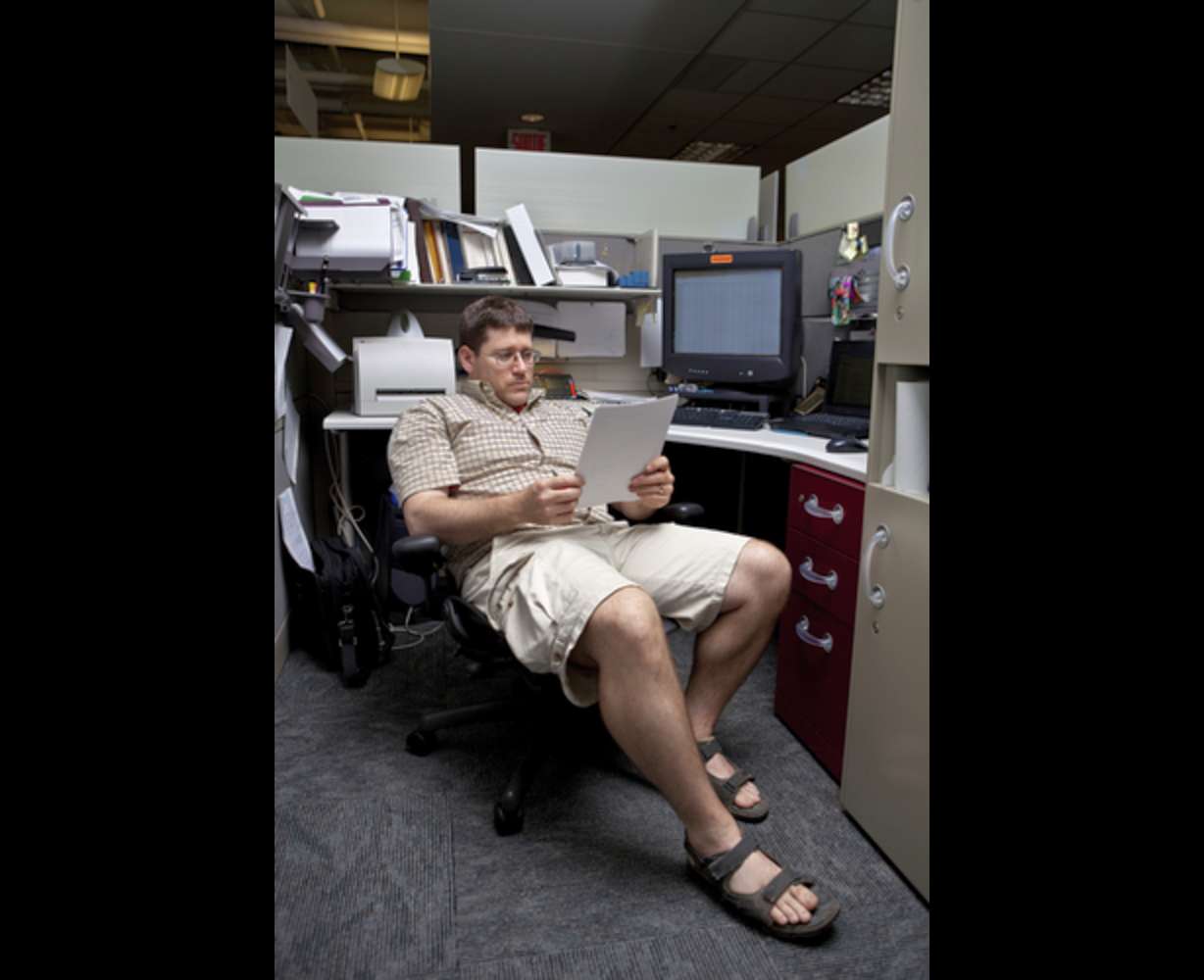 No matter the weather, your gender, or the "casual" air of your business, shorts in the work environment are always a no. You may feel cool and comfortable but you could also be letting off the vibe that you are lackadaisical and detached from your work.
Hole-y or Frayed Jeans
A lot of companies allow for dress-down or casual Fridays, but what they mean by that is not that you can dress in your clubbing jeans, but instead some nice well tailored jeans. Your clubbing jeans exclude everything from holy, frayed, to faded or bejeweled jeans that just don't mesh with, again, a business.
Casual Footwear
Almost everyone would agree that they would like to spend more time at the beach, but flip flops, sandals or your favorite runners likely won't make a good impression with your managers. When they come to you for a project and see you sporting something less than work ready, they might just skip over you, and onto your "more prepared" coworker.
Hats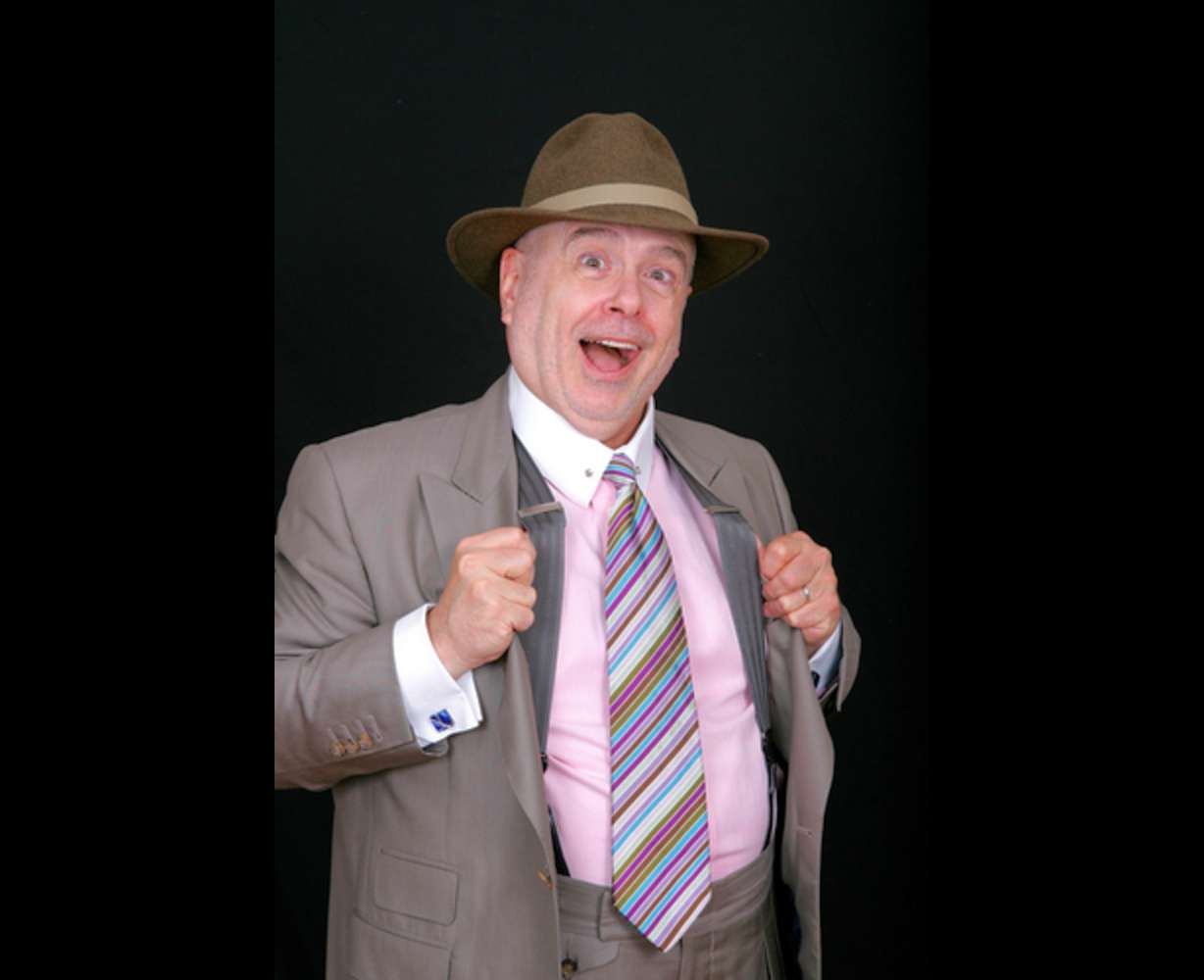 Hats can be fun, especially if you are from England; however, baseball, fedora, beanie, chic style, etc. hats should never remain on your head throughout the workday. So remove the brim, cowboy, and let your face and grooming speak for you.
Bold Style and Color
One way to stand out is to let your style and color flare — it's also a sure way that no one remembers much about your actual personality and focuses only on your clothes.
Clothes are meant to compliment you, and in the workplace fit in with the environment and the company image. Don't let your desire to "show yourself" overshadow your desire to be yourself.
Follow these tips, and sport the correct outfits while on the job, and you never know, you may just get that next promotion everyone is vying for.
×
Most recent Utah stories