Estimated read time: 2-3 minutes
This archived news story is available only for your personal, non-commercial use. Information in the story may be outdated or superseded by additional information. Reading or replaying the story in its archived form does not constitute a republication of the story.
Sam Penrod reporting Exactly where is the center of Utah? It's a question that's been around for a long time, and tonight we may finally have an answer.
Local lore says that the town of Levan is the word "navel" spelled backwards, and it's in the middle of the state. That's only one of many legends about the center of the state, but now there is a place that actually looks pretty official.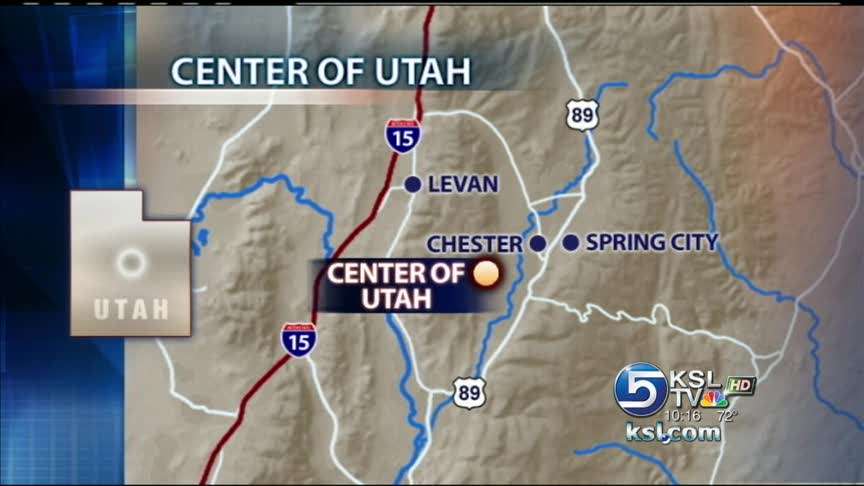 To earn the rank of Eagle, a Boy Scout must complete a project to benefit the community. Jesse Richmond, who is from Mt. Pleasant, in Central Utah, decided to settle once and for all the question of exactly where the center of Utah is located.
"We contacted USGS about it, and they gave me these coordinates over the phone, and I came out here with a GPS and found it and put some rocks here," Richmond said.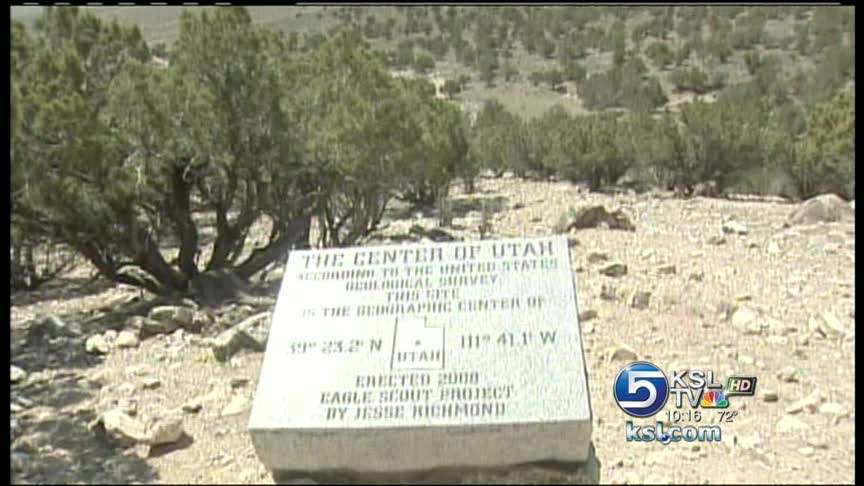 He learned it's difficult to find a geographic center of a state when you factor in the state's boundaries, the curve of the earth and the center of gravity of the state. "There are as many ways to find the center of the state as there are definitions of the word, so there could be other centers of Utah, but this is the one geographical one," he said.
Richmond worked to get donations for the marker, and with help from his troop, installed it. He believes the area represents the geography of Utah. "It is kind of dry and rocky, but there is still a lot of life around here, there are a lot of deer, we found a lizard," he said.
So where is the center of Utah? Some say it is Levan, others believe it is Spring City, while some wonder if the center of Utah is in the town of Chester. Well, according to the United States Geological Survey, the spot is eight miles northwest of Manti and five miles west of Ephraim.
Now a marker in the hills marks the spot, ending the question of exactly where the Center of Utah is. Again, there are many ways to determine a state's geographic center, and we are not trying to create controversy.
The spot identified by the USGS and where the new marker installed by the scouts sits, is at GPS coordinates, N 39 23.200 W 111 41.100. The scouts have built a trail. You can drive to the trailhead, which is located at GPS coordinates, N 39 23.050 W 111 41.010.
×
Most recent Utah stories