Estimated read time: 3-4 minutes
This archived news story is available only for your personal, non-commercial use. Information in the story may be outdated or superseded by additional information. Reading or replaying the story in its archived form does not constitute a republication of the story.
HOLLYWOOD — Feminism is a word that's been attracting quite a bit of attention online. It means different things to different people. While some celebrities embrace it, others are careful not to.
Some in Hollywood don't have any reservations when it comes to answering a touchy question about a loaded question — Are you a feminist?
Actor Joseph Gordon-Levitt appeared on the "Ellen Show," commenting about the subject. "I do call myself a feminist. Absolutely."
Others are a little more careful.
"I wouldn't say feminist, that's too strong," said "American Idol" singer Kelly Clarkson. "I think when people hear feminist, it's just like, 'Get out of my way, I don't need anyone.' "
Amy Poehler and Miley Cyrus said yes, while Carrie Underwood said no. Katy Perry has evolved and Lily Allen hates the word.
The varied answers show how loaded the word has become.
Utah Valley University professor Susan Madsen shared insight on why the word has become such an uncomfortable one to talk about.
"I think there's this whole scope of feminism from those that really give it somewhat of a bad impression, said Madsen — founder and director of the Utah Women and Leadership Project. She says by definition, feminism isn't as extreme as many may think.
"If you believe women should have a voice, if you believe women and men should be equal in terms of pay, in terms of opportunities to run for office, in terms of all those things, then technically you are a feminist."
Gordan-Levitt explained to Ellen why he's a feminist.
---
"We don't need to act like men, we can act like women and still be confident and accomplish great things."
---
"To me, it just means that your gender doesn't have to define who you are, that you can be whatever you want to be, whoever you want to be regardless of your gender."
Goodwill ambassador Emma Watson shared her thoughts before the United Nations last month.
"How can we effect change in the world when only half of it is invited or feels welcome to participate in the conversation," asked Watson.
She called on more men to embrace the word.
"Men, I would like to take this opportunity to extend your formal invitation. Gender equality is your issue too."
Madsen echoes Watson.
"We have to have boys and men in the conversation. I mean we live together. Girls, women, boys and men," said Madsen.
Utah professor Scott Hammond has made it his issue. He said there needs to be a social shift in the way men and women interact.
"We've forgotten how to have those friends without benefits kind of relationship in the workplace, where you're really a deep friend with somebody who's of a different gender," Hammond said.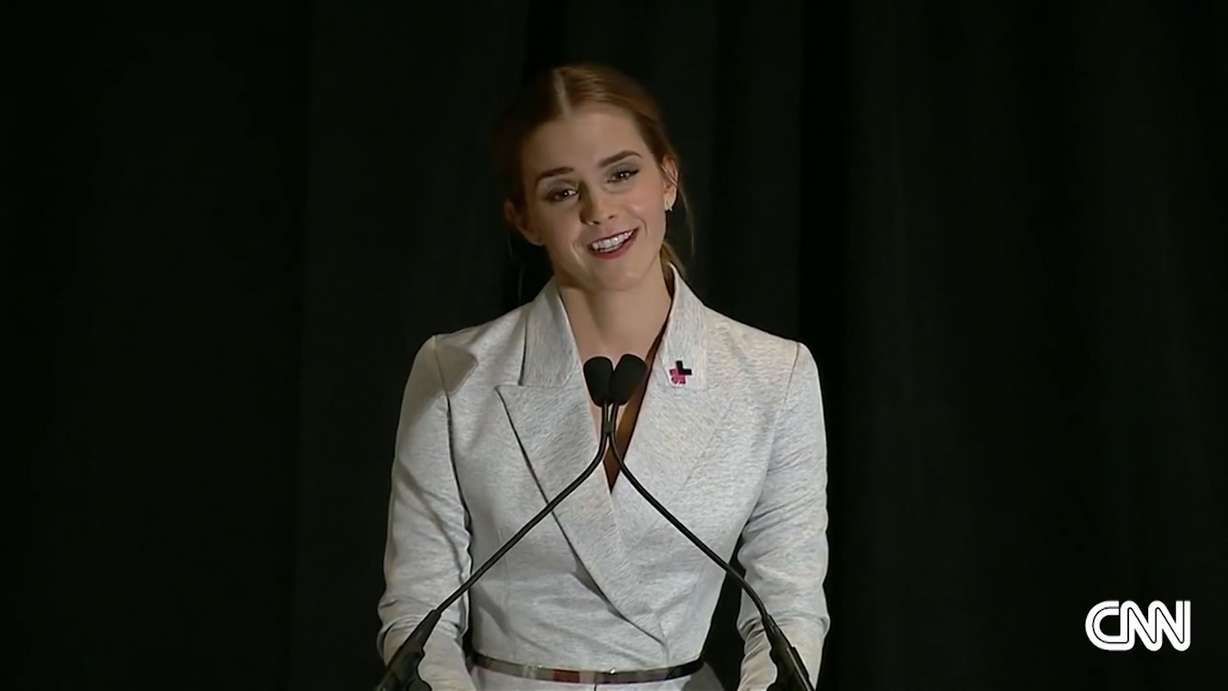 He said some of his best friends and mentors have been women.
"Without that inter-gender interaction, you lose the opportunities, you lose their talent, you lose their contribution if you don't have that."
Madsen also said that particularly in Utah, fathers don't understand their critical role in influencing their daughters. It's something she's researched.
"It was very powerful data. The father, even more than the mother, had an absolutely critical role in the decision the daughters made to go to college," Madsen said.
Melissa Moen, mother of one boy and three girls, weighed in on the topic.
"By the definition of feminism, yes," said Moen. "I believe in equal rights for men and women — absolutely."
Her goal is to raise all of her children, especially her girls, to be strong and confident.
"We don't need to act like men, we can act like women and still be confident and accomplish great things."
Gordon-Levitt said one thing is for certain.
"I think it's really great thing for us all to be talking about."
The discussion about feminism isn't going away anytime soon.
"And if you still hate the word," Watson said, "it is not the word that's important. It's the idea and the ambition behind it."
Contributing: Deanie Wimmer and Betsy Tracy
×
Photos
Related stories
Most recent Utah stories