Estimated read time: 3-4 minutes
This archived news story is available only for your personal, non-commercial use. Information in the story may be outdated or superseded by additional information. Reading or replaying the story in its archived form does not constitute a republication of the story.
This story is sponsored by Young Automotive Group - providing customers with value, respect and understanding.
If you're not sure what a carburetor is (or, more importantly, what it does), and you think a drive belt is a really fashionable clothing accessory, you might have a bit to learn about the automotive world.
Sure, you may not be working in a repair shop any time soon, but becoming familiar with automotive terminology can help you when you're buying, selling or repairing a car.
Since more than 89 percent of the US population aged 16 and up currently holds a driver license (according to the American Association of State Highway and Transportation Officials), there's no reason for Americans not to brush up on that vehicle they're authorized to operate.
A working knowledge of basic automotive parts and terminology can really play to your benefit when it's time to visit the garage or the dealership.
Alternator
Imperative to the function of your vehicle, your alternator feeds your car electrical power when the engine is running. It also happens to be what recharges your battery as your car runs.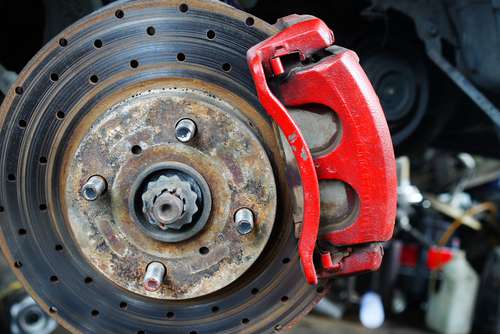 Anti-lock brakes
A common safety feature, an anti-lock brake system senses wheel rotations and pumps your brakes automatically if conditions are emergent (usually in snow, ice and other "slippery" situations).
Brake pads
Not to be confused with your actual brakes, which consist of thick, round metal plates behind each wheel, your brake pads are replaceable pieces of backing that squeeze the discs and provide friction when you apply the brakes.
Catalytic converter
If you're not big on pollution, thank your catalytic converter; it's an integral part of your car's exhaust system that converts harmful byproducts into carbon dioxide and water.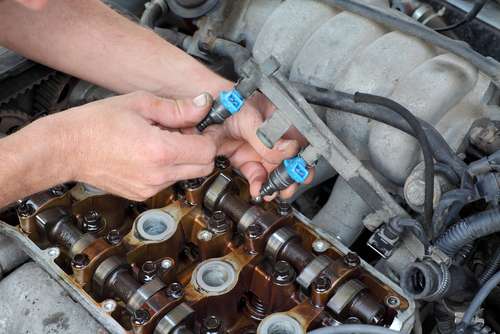 Fuel injector
Fuel injectors, which replaced carburetors in most cars several decades ago, are valves that deliver pressurized fuel into your engine's combustion chambers.
Master cylinder
A key component of a hydraulic system, the master cylinder pressurizes fluid and is activated each time your brakes are engaged.
Radiator
Your car's engine creates a lot of heat — heat that can build up and damage your car. Your car's cooling system pumps coolant through your radiator in order to absorb the heat from your engine. The heat is then transferred out of the engine.
Serptentine belt
Also called a multi-vee or fan belt, the serpentine belt is a flat, continuous rubber belt that turns a number of devices in your car's engine. The belt drives the alternator, power steering and water pumps, air conditioning compressor and several other parts.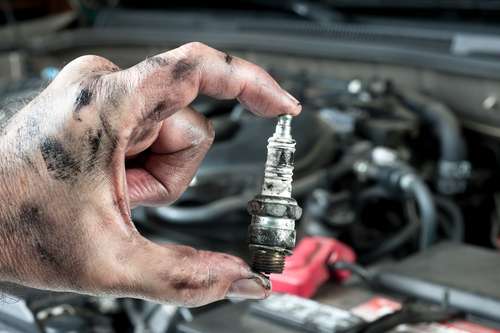 Spark plug
Tiny parts that play a big role, your spark plugs create sparks from high-voltage electricity, which ignites the air-fuel mixture that, in turn, feeds your engine.
Timing belt
A timing belt (or, in some cars, a timing chain) controls the opening and closing of the valves of your car's engine.
Transmission
An essential component to your car's function, your transmission is what controls the power output of your engine. An automatic transmission changes the gear speed of your engine, while a manual relies on the driver to do this.
Water pump
You've already learned a little about a car's cooling system; the water pump is the part responsible for circulating the coolant through your engine, cylinder head and radiator.
Check out other related articles sponsored by Young Automotive Group.
×
Most recent Utah stories