Estimated read time: 2-3 minutes
This archived news story is available only for your personal, non-commercial use. Information in the story may be outdated or superseded by additional information. Reading or replaying the story in its archived form does not constitute a republication of the story.
SALT LAKE CITY — It started out as a joke.
Two days after visiting Cupbop, a local Korean BBQ food truck, Nicholas Terry said he was craving more. The food truck had been recommended to Terry when he recently moved back to Salt Lake City from Kentucky and he said the food was "absolutely phenomenal."
"As a joke I went on their Facebook page and just started posting a review basically saying, 'You should come to the Terry house and park your truck here,' " he said. "It went viral — all of my friends jumped on. They all said that would be amazing ... so much so that (Cupbop) IM'd me and said, 'Wow, you've got my attention.' "
Terry said Cupbop challenged him to get 30 more people to comment on his post, which his friends accomplished in a few hours. As a result, Cupbop will be stopping by Terry's mother's house for a private party Monday night — the number of friends and family who wanted to attend outgrew the space at his apartment complex.
Jung Song, one of Cupbop's three owners, said they select one customer to visit each month. He estimated Cupbop has hosted seven or eight appreciation parties so far, bringing the truck to the customer's house and feeding up to 25 people for free.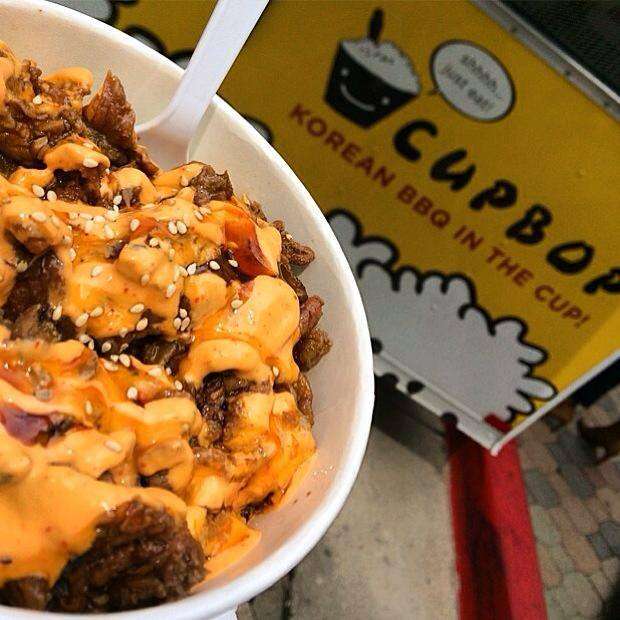 "This is a special event of appreciation," he said. "The best thing is after we have an event, the family, they actually stalk me and follow us everywhere. So we have lots of stalkers. We don't want to stop this event because it's really fun and we can communicate with customers at their house and their family really likes it, so they actually introduce their family and neighborhood and everyone to the Cupbop."
Small businesses like Cupbop are what make the area special, according to Terry. He encouraged others to support local companies.
"My hope is that you will share with Salt Lake City how great we have it because of small businesses like Cupbop who go above and beyond, trying to make SLC unique and fun," Song said. "What started out as a joke turned into an experience the Terry family and their friends will never forget."
Song, who is from Korea, said he and his business partners have a lot of fun working together and meeting customers.
"We are having a really good time," he said. "We are just playing with customers all of the time and dancing a lot. We're learning about the custom and culture here. It's a little different than ours, but I enjoy it."
Fans of Cupbop can follow it on Facebook, Twitter or Instagram for a chance to win a private appreciation party, Song said. Notices of other events are also posted on social media.
×
Photos
Related links
Most recent Utah stories