Estimated read time: 4-5 minutes
This archived news story is available only for your personal, non-commercial use. Information in the story may be outdated or superseded by additional information. Reading or replaying the story in its archived form does not constitute a republication of the story.
SALT LAKE CITY — Hace apenas tres semanas, Kathy Taylor recibió un diagnóstico devastador. A esta madre de cinco hijos, con 26 semanas de embarazo del sexto, le dijeron que tenía una forma agresiva de melanoma que se había extendido por todo su cuerpo.
En las últimas semanas estuvo luchando para mantenerse con vida para poder dar a luz a un niño sano. El bebé nació el jueves. Mientras su salud se desvanece, su familia se aferra a la esperanza de que ella conozca a su hijo recién nacido.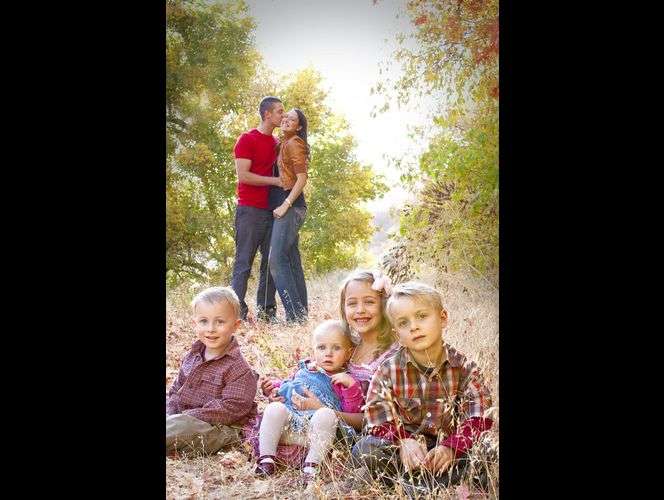 Esta mujer de 33-años de edad, de Box Elder County, ha estado casada durante 12 años con Nathan Taylor, y se encuentra en el Instituto Huntsman para el Cáncer.
"Mi bebé está bien", dijo en un video casero mientras habla con uno de sus hijos. "Su nombre es Luke."
"Ella dio a luz a un pequeño bebé prematuro que pesó menos que un kilo", dijo Jocelyn Taylor, suegra de Kathy Taylor. "Mide como un lápiz de largo."
Se espera que Luke permanezca en el hospital hasta el 10 de diciembre.
"Ella estaba haciendo todo lo posible para mantener a ese bebé dentro, para poder darle la protección y el alimento que necesitaba darle como madre," dijo Jocelyn Taylor.
El bebé llegó al mundo un poco prematuro para que su madre pudiera recibir un tratamiento que se espera que prolongue su vida. Hace siete años, los médicos le extirparon un melanoma de la espalda. El cáncer regresó tan rápidamente que tomó a la familia por sorpresa.
"Ella se está yendo", dijo Jocelyn Taylor. "Parece tener un pie en ambos mundos en este momento."
Kathy Taylor no puede abrazar a su bebé, pero pudo meter su mano en la incubadora.
Jocelyn Taylor dice que su nuera es una madre dedicada que educó en casa a sus otros cinco niños. Después del nacimiento de su bebé, Kathy se enfocó en su hijo mayor, Ally, que cumplió 10 años el domingo. La familia celebró una fiesta de cumpleaños.
"¡Ningún niño debería tener que soportar una carga tan pesada! El domingo por la mañana Kathy se despertó con un estado de ánimo determinado. Todo lo que Kathy deseaba, su propósito para vivir un día más, era que el pequeño Ally no tuviera en la misma fecha su cumpleaños y la muerte de su madre" escribió Brandon Taylor, hermano de Nathan Taylor, en la página de Fundme el Milagro de Kathy. "A través de la voluntad y determinación aguantó todo el día."
"Nos comunicamos por Skype, pusimos una computadora en la habitación del hospital y otra en casa, y Ally abrió sus regalos delante de la computadora", dijo Jocelyn Taylor.
Mientras que la familia sabe que el tiempo de Kathy Taylor se acaba, están agradecidos por el apoyo que han recibido de amigos y desconocidos por igual.
"El amor que nos han dado extraños. Hemos tenido correos electrónicos de gente que dice que se sienten inspirados por la lucha de Kathy ", dijo Jocelyn Taylor. "No hay poder en esta tierra como el amor."
La familia dice que en todo caso, que esperan que su historia enseñe a otras familias a tratar cada día como un regalo y siempre decir: "Te amo."
El lunes, Kathy comenzó un nuevo tratamiento que da esperanzas a la familia a que se prolongue su vida y le dé tiempo. La familia está orando por un milagro, pero también se preparan para una vida de un marido sin esposa, y unos hijos sin su madre.
"Ella le dio el don de la vida a este niño y nosotros, que vamos a permanecer en la Tierra, tenemos una responsabilidad, y vamos a amar a este pequeñito", dijo Jocelyn Taylor.
El dinero recaudado a través de Fundme se destinará a pagar los gastos médicos.
"Sus órganos y su cuerpo están colapsando", dijo. "El hecho de que ella esté hoy debe significar que hay una pizca de esperanza."
Traducido por Amiel CoccoAmiel es el gerente y editor de www.TodoSobreAmor.com donde se dan consejos de amor a las parejas y familias. Amiel tiene una licenciatura en Marketing y Comunicaciones de la Universidad Brigham Young
×
Photos
Most recent News stories