Estimated read time: 4-5 minutes
This archived news story is available only for your personal, non-commercial use. Information in the story may be outdated or superseded by additional information. Reading or replaying the story in its archived form does not constitute a republication of the story.
SARATOGA SPRINGS — After three days of silence about what prompted officers to shoot and kill a man outside a fast food restaurant Wednesday, investigators issued a brief statement Saturday saying he lunged at officers with a sword.
But an attorney for the man's family questioned that scenario, saying an autopsy shows Darrien Hunt was shot numerous times from behind as he ran away from police.
Saratoga Springs police were called about 9:40 a.m. Wednesday to investigate a "suspicious" man walking near businesses along Redwood Road while carrying a "Samurai-type sword."
"When the officers made contact with Mr. Hunt, he brandished the sword and lunged toward the officers with the sword, at which time Mr. Hunt was shot," a prepared statement from Utah County Chief Deputy Attorney Tim Taylor said.
"There is currently no indication that race played any role in the confrontation between Mr. Hunt and the police officers."
The statement was issued a day after Darrien Hunt's mother told KSL News that Saratoga Springs police killed him because he was black.
Randall Edwards, an attorney for the Hunt family, said Saturday that an independent autopsy was performed at the family's request. He says it shows that Darrien Hunt was shot "numerous times, all from the rear."
"This is consistent with statements made by witnesses on the scene, who report that Darrien was shot to death while running away from police," Edwards said in a statement. "It would appear difficult, if not impossible, to reconcile these facts with a story that Darrien was lunging toward the officers when he was shot."
Hunt, 22, had reportedly been walking in the area of Crossroads Boulevard and Redwood Road near a Panda Express restaurant, a gas station, an auto parts store and a credit union.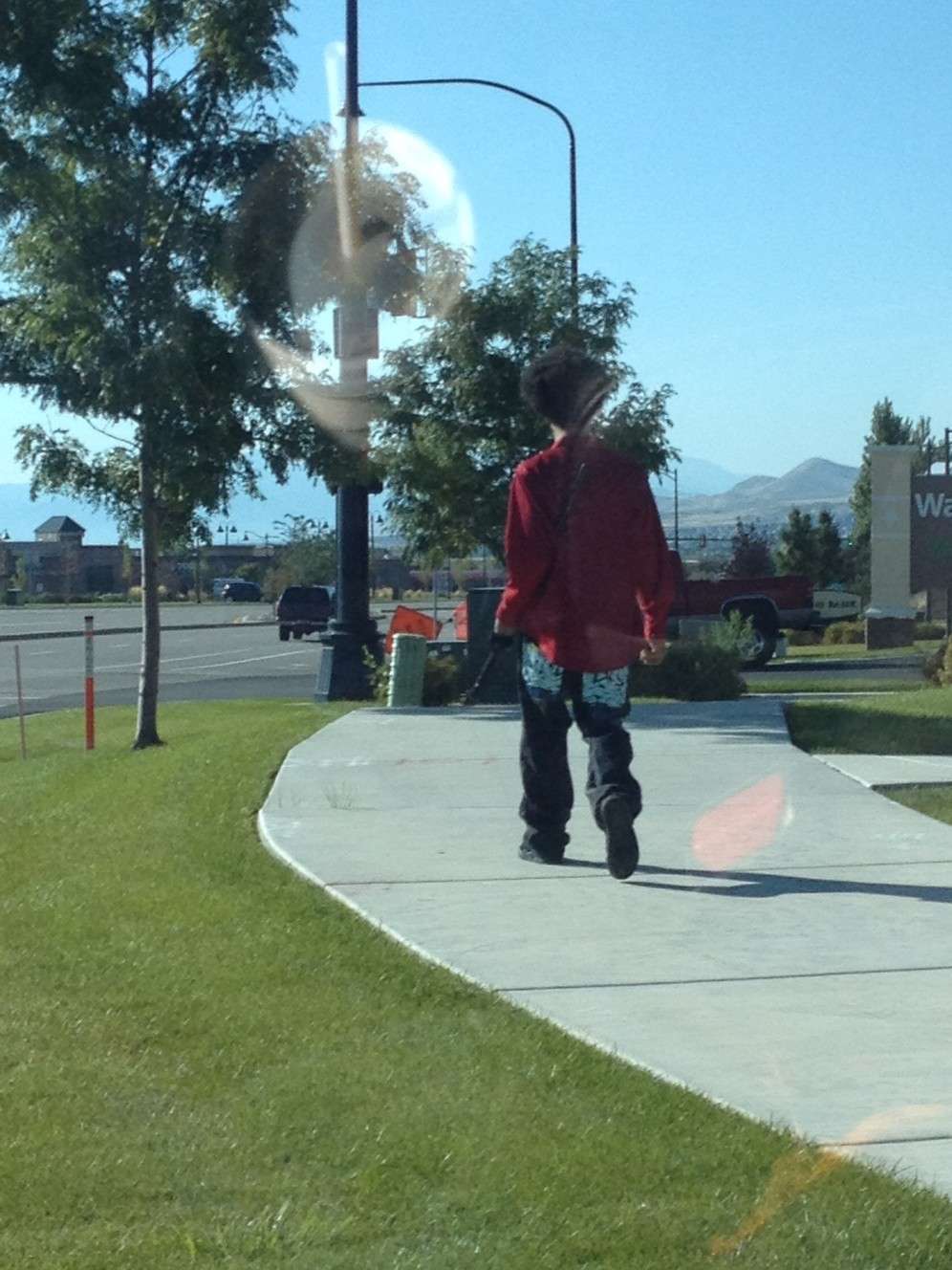 A witness later sent Hunt's mother, Susan Hunt, a photo of police confronting her son just before shots being fired. In the picture, two officers are standing on either side of Darrien. The sword is not visible in the picture. The family believes, based on the limited information they've been given, that at some point during that confrontation, a shot was fired by police. Susan Hunt doesn't know if that shot hit her son or not. But she suspects he then ran toward the Panda Express, where she believes multiple shots were fired and he was struck and killed while running away.
"I've been begging the police, why from the time I saw the pictures of you just standing by him with his hands to his side, does he end up seconds later with a bullet in him? And then if he's running (according to eyewitnesses), why you had to put in more bullets, and I don't even know how many. That's what I want to know," Susan Hunt said.
"No white boy with a little sword would they shoot while he's running away."
The Saratoga Springs woman said the sword was a souvenir sword bought at a gift shop and couldn't cut anything. She remembers seeing her son leave the house that morning wearing a nice shirt and believes he may have been planning to apply for jobs.
But why he took the 3-foot sword with him is unknown.
"I believe that maybe my son thought, 'Maybe I'll try to get a job at Panda, maybe this sword will impress them,'" she said. "(He probably) thought he was cool with the sword. He was more of a little kid trying to be a teenager."
The sword certainly caught people's attention. One woman told the KSL News she noticed him walking with the sword strapped to his back and stopped to take a photo to send to her husband. Shortly afterward, she learned about the shooting.
She described his demeanor as "totally calm" but others said he appeared to be "distressed."
Two officers have been placed on paid administrative leave while the shooting is investigated. Taylor said the Utah County Officer Involved Shooting Protocol Team is leading that independent investigation.
"At the conclusion of the investigation, the Utah County attorney will review the findings and issue a statement," he said.
Edwards said the family, too, is anxious to know exactly what happened.
"We continue to hope that a full investigation will reveal the whole truth about this tragedy," he said.
Meanwhile the family plans to hold a candlelight vigil for Darrien Hunt Sunday evening near the restaurant in Saratoga Springs where he died.
Contributing: Nkoyo Iyamba
×
Photos
Related stories
Most recent Utah stories