SALT LAKE CITY — Finding a delicious sit-down restaurant late at night can sometimes feel like an impossible feat.
Whether you want a spot to chat with friends late into the night or you're starving after getting out of an event, finding the right place to eat can make or break a night out. To help prevent our readers from having to settle and satisfy their hunger by making a drive-thru run at a fast-food chain, we compiled a list of a few Salt Lake restaurants that are open after most other eateries have closed.
Feel free to let us know what your favorite spot is in the comments.
Often the first place people think of when searching for a spot to eat late at night, The Pie Hole is open much longer than most local eateries. Even close to midnight, a line can be seen trailing out the open doors on weekends. The restaurant has a grunge feel, and classic arcade games, like pinball and Pac-Man, are available for play in the back.
People with the late-night munchies can satisfy their hunger with pizza sold by the slice. The pizzeria offers tasty daily specials, like the Wisconsin goddess, which is topped with potatoes, alfredo sauce and pepper jack cheese to give it a kick.
Open until: 3 a.m. Friday and Saturday, 2 a.m. Sunday through Thursday.
344 S. State, Salt Lake City801-359-4653
Squatters offers a laid-back setting for those who want a late-night meal. Warm conversations fill the converted building, making it easy to talk with friends. The space has high ceilings and visitors can choose to sit at either the bar or a table.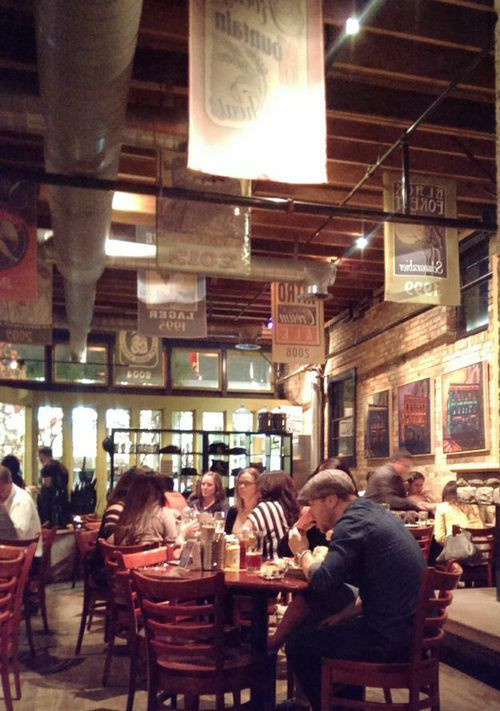 The large menu features pub foods like hamburgers, fish and chips, and a creamy macaroni and cheese. There is also a good selection of salads and desserts available for those who are interested in a lighter fare.
147 W. Broadway, Salt Lake City
801-363-2739
Open until: 1 a.m. Friday and Saturday, 12 a.m. Sunday through Thursday.
This popular brunch spot also offers late hours. The eatery has a classy feel and is often filled with patrons right up until closing. One of its biggest draws is its delectable selection of pies, which come in large slices and are prepared daily by the resident pastry chef.
The key lime pie is light and refreshing, while the peanut butter cream cheese pie is creamy and sweet. The offerings change each day, and visitors should be aware that the most popular flavors may disappear by the end of the night. Inventive appetizers like seared Ahi tuna on cucumber slices and meals like ravioli filled with asparagus are also available.
Open until: 11 p.m. Monday through Saturday, 9:30 p.m. Sunday.
1355 E. 2100 South, Salt Lake City
801-486-2473
Located near the opening to Big Cottonwood Canyon, eating at Porcupine almost makes you feel like you've escaped on an upscale wilderness retreat. With an interior that looks like a large log cabin, it feels warm and cozy inside. The restaurant is often bustling with activity, even close to closing.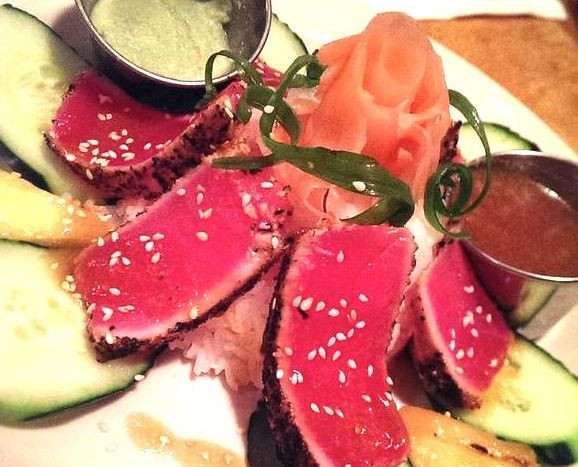 The menu offers a wide variety of foods, ranging from sandwiches to pasta to filet mignon, in addition to daily specials like a tasty beer-battered asparagus appetizer. The restaurant's namesake dessert — a chocolate porcupine — is both adorable and tasty, and comes with ice cream.
Open until: 11 p.m. Monday through Saturday, 10 p.m. Sunday.
3698 E. Fort Union Blvd., Salt Lake City
801-942-5555
Sure to satisfy both those who want a savory dinner and those who want to appease their sweet tooth, Gourmandise is a relaxed European bakery with great meals and delicate desserts. During warmer months, patrons can even elect to sit outside under a canopy with sparkling lights.
Tasty sandwiches are available all day, but after 5 p.m. a selection of small plates become available. The slow-roasted tri tip steak is rich with flavor and comes with fingerling potato hash, so it is enough to fill those with smaller stomachs and leave just the right amount of room for dessert. The restaurant's delicious desserts, like the strawberry mille feuille and numerous other cakes and tarts, are displayed in a beautiful case and can be devoured in store or taken home.
Open until: 11 p.m. Friday and Saturday, 10 p.m. Monday through Thursday
250 South 300 East, Salt Lake City
801-328-3330
×
Photos
Related Links