The word 'moving' is one 13-year-old Joe doesn't like to say very much, but that was his reality living in foster care.
"I had to move and move after like every month," said Joe. "It was really hard."
We first introduced you to him back in May 2012. He was a little unsteady on the skateboard and even more unsure if his future would include a family. But his family was out there and they saw his Wednesday's Child segment.
"I'm watching this little video and crying," Mandi Thayne, Joe's adoptive mother said. "I knew from the second I saw him that he was supposed to be our son."
Joe moved in with Charles and Mandi Thayne about a year ago and his adoption finalized this past November, but he didn't just gain a mom and dad. He now has a house full of brothers and sisters.
"Permanent siblings?," Joe asked. "Yeah, I like it."
They enjoy swimming, camping and playing sports together. Recently, the family reached reached a big milestone.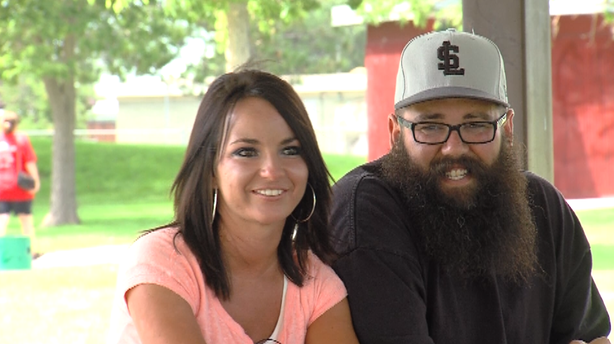 "He started calling us mom and dad," Charles Thayne, Joe's adoptive father said. "That was really cool. Yeah, that was a good feeling."
For the Thaynes, adopting a child in foster care meant opening up their home and their hearts forever to a son who just took a little bit longer to come home.
"He was supposed to be a part of our family," Charles said. "It's been great."
A little boy and his family together at last, no more moving days ahead: "It's wonderful," Joe said.
×
Related Links