Estimated read time: 2-3 minutes
This archived news story is available only for your personal, non-commercial use. Information in the story may be outdated or superseded by additional information. Reading or replaying the story in its archived form does not constitute a republication of the story.
Courtney Orton and Tom Callan reportingParents are calling a dead-end street in front of an elementary school in Layton a danger zone. A little girl was hit this morning by a car as she was walking to school, and it's not the first time a student has been hit there. She was the second child hit in three weeks.
The little girl who was hit this morning admitted she darted into the street without looking. She wasn't using the crosswalk, either.
Parents say a crossing guard could have prevented both accidents. Betsy Dixon said, "We're only asking for a crossing guard. It's not the end of the world. It's not that expensive, so figure a way to do it."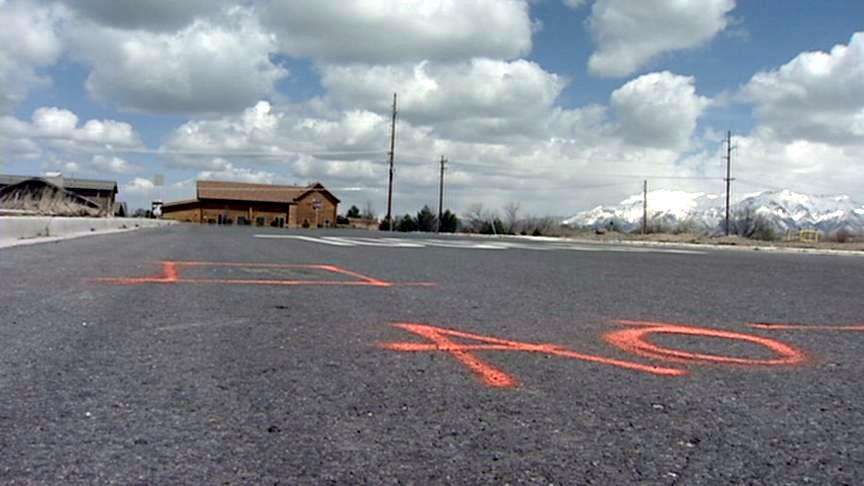 It's not quite that easy. The crosswalk in front of Ellison Park Elementary didn't fit the criteria for a crossing guard after a recent traffic study. Craig Gibson, Layton's assistant police chief, said, "With it being well-marked and not heavy traffic and not a high-speed road, it hasn't warranted a crossing guard."
Parents say drop-off and pick-up times at the school prove otherwise, as Cold Creek Way is the only way to get to the school. Another traffic study is scheduled for tomorrow, but that's not what these concerned parents want to hear.
Melodie Moore said, "Now with another student hit, I don't think we can wait for traffic studies. We need a crossing guard now, before any more children get hurt."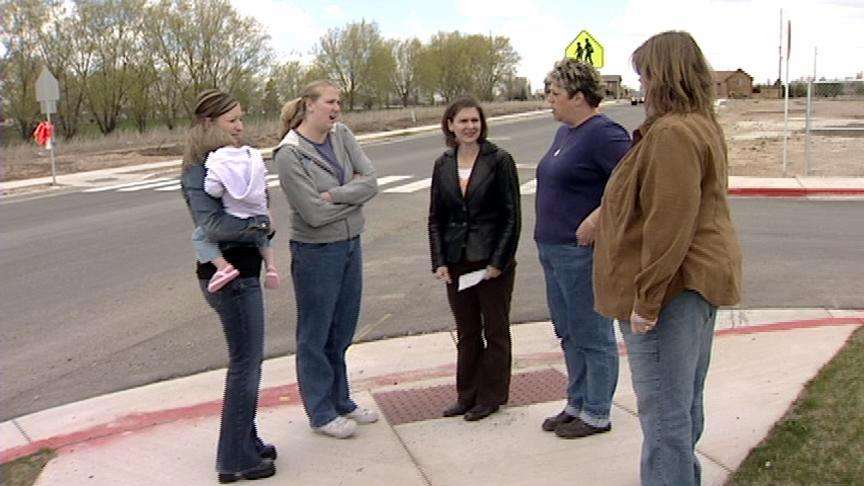 Dixon adds, "I understand there are rules and there are issues. But this is a big deal. This is the second child in less than three weeks. It's a big deal, and it will happen again."
Brindy Adams said, "No matter how many times you tell them, they don't think. They want to get home. They are with their friends, they're not paying attention, they just dart across the street."
That's exactly what happened this morning about 200 feet away from the crosswalk.
Jennifer Ericksen says, "If there was somebody here crossing them who was here consistently, if they started to go out in the road, that crossing guard would say, 'No, come back, come back to the crosswalk.'"
However, Gibson says, "A crossing guard would not have helped in this case. It was too far away. The child just made a split-second decision that was wrong."
A Layton traffic engineer recently presented a report on mid-block crosswalks like the one by the school. The report found they could very well be more dangerous than no marked crosswalk.
E-mail: corton@ksl.com
E-mail: tcallan@ksl.com
×
Most recent Utah stories