Estimated read time: 2-3 minutes
This archived news story is available only for your personal, non-commercial use. Information in the story may be outdated or superseded by additional information. Reading or replaying the story in its archived form does not constitute a republication of the story.
Ed Yeates reportingOne thousand hearts later, Utah's cardiac transplant program and its patients are doing very well. Today at the Capitol rotunda, patients and doctors gathered for a celebration marking the 1,000th heart transplant.
Today's celebration was held at the Capitol instead of a hospital because Utah's special transplant program involves not one, but a consortium of medical centers.
Twenty-three years ago, 16-year-old Tony Shepard was Utah's first heart transplant patient. He thought the celebration was tomorrow, not today, but he's doing well with his wife and family in Wyoming.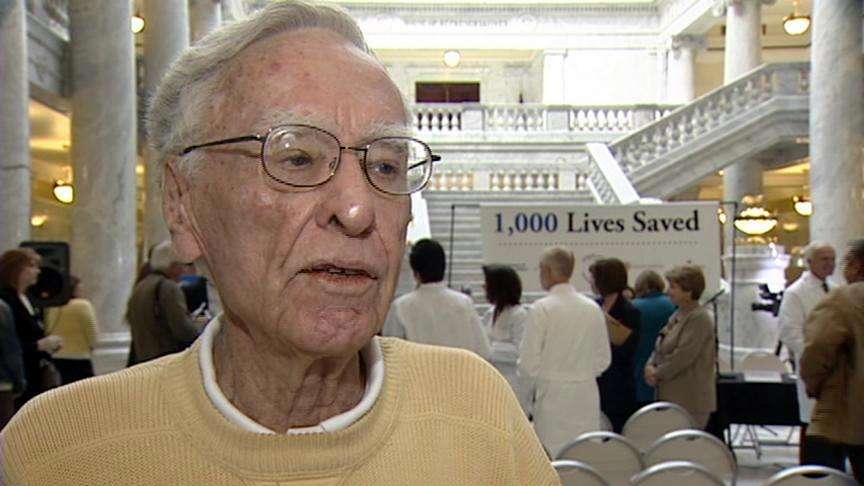 Five months later, Sam Hart got his new heart. "My kids were just graduating from high school. I've seen them finish college, all three of 'em," he said.
Wesley Hill was only 9 years old when he got his transplant. Now he's active in sports and has a career. He still wants to meet his donor family. "I hope one day that I can so they can see what they've done for me in my life, see the final product, what I am," he said.
Michael Cox is a veteran of the Persian Gulf War. He says he owes a lot to the man who donated his heart to keep him alive. "I owe him so much for the gift he's given me. I can't wait to get to know his family better and meet them," Michael said.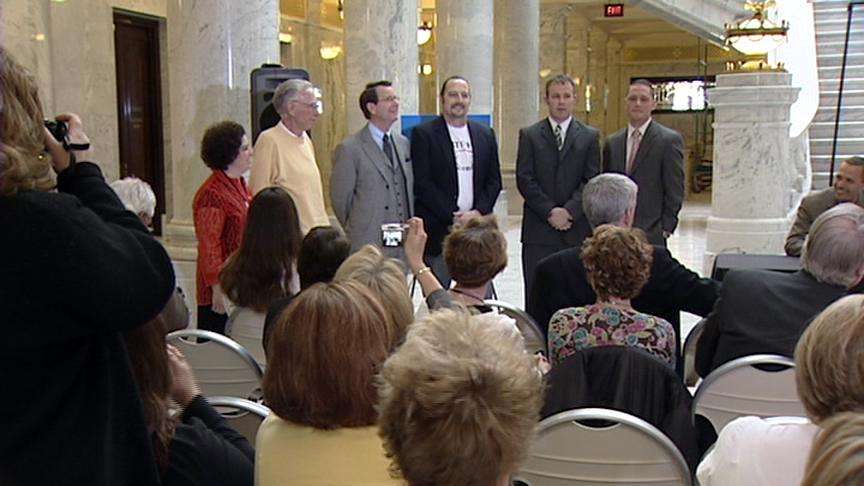 As of about three weeks ago, Damon Draheim got transplant number 1,000. "I had a bad heart for eleven years, and I didn't even know how sick I was until I got a new heart and started feeling parts of my body I haven't even felt before," he said.
These transplants and more were performed at four different hospitals by a single team of surgeons from the University of Utah, Primary Children's Medical Center, Salt Lake Veterans Hospital, and the Intermountain Medical Center.
As a partnership, the Utah cardiac consortium has combined skill, expertise and resources--achieving one of the best heart transplant survival records in the country.
"I can run after my 6-year-old and actually almost catch him. It's just the best part of life, and I am so grateful for the second chance," transplant recipient Allyson Gamble said.
As Dr. Dale Rendlund told the group today, this marks a milestone for patients and a milestone for a unique partnership and a unique way of doing transplants.
E-mail: eyeates@ksl.com
×
Most recent Utah stories