Estimated read time: 2-3 minutes
This archived news story is available only for your personal, non-commercial use. Information in the story may be outdated or superseded by additional information. Reading or replaying the story in its archived form does not constitute a republication of the story.
Ed Yeates reporting Utah Poison Control is raising a red flag on a product used to kill ants, after it sickened five children. The latest victim recovered only after he was given a special antidote not routinely found in hospitals.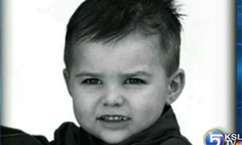 Austin Horsley from Price, Utah, looks great now. But he got very sick after eating what appeared to be a piece of candy. That candy actually was gelatin containing arsenic, designed to kill ants.
Barbara Insley Crouch, director of the Utah Poison Control Center, said, "You and I probably have arsenic in our urine, and if we had a seafood meal within the last week, we might have arsenic concentrations above what we consider to be normal. But in these particular cases, these were 1,000 times what was beyond a normal concentration."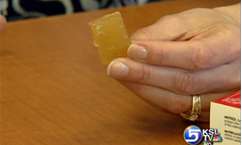 The product works well in killing ants. And the arsenic-laden gelatin is secured inside a metal capsule attached to a plastic stake. Before use, a small hole in the center of the capsule is punched, allowing ants to crawl inside.
The manufacturer is very clear on how this product is supposed to be used. But many adults and older children are unclipping the capsule from the stake, exposing the gelatin with arsenic, which looks very much like candy.
"A matrix, some sort of sugar in it to attract the ants," Crouch explained.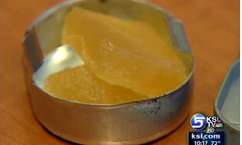 In all five cases, the children had high enough concentrations of arsenic to warrant use of an antidote that is not immediately available. It too has side effects, but binds the arsenic so the body can get rid of it. Adults exposing the gelatin have done it unknowingly; some simply believed it would attract more ants outside the metal capsule. Utah Poison Control has notified the EPA of its concerns.
Utah Poison Control is NOT recommending the product be removed from shelves but would favor a more secure method of keeping the arsenic in its capsule.
E-mail: eyeates@ksl.com
×
Most recent Utah stories