Estimated read time: 3-4 minutes
This archived news story is available only for your personal, non-commercial use. Information in the story may be outdated or superseded by additional information. Reading or replaying the story in its archived form does not constitute a republication of the story.
Movies, novels and songs have all been written to capture the intoxicating call of the open road. The freedom and fun of buckling up and heading out on a road trip adventure never seems to lose its allure.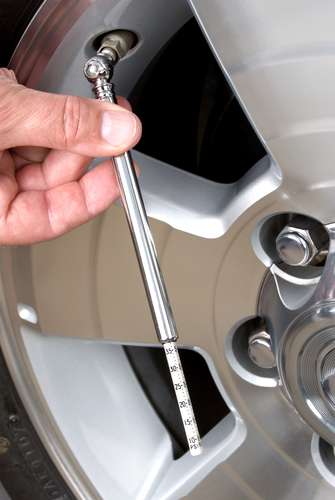 Hitting the highway these days means sharing our roads with hundreds of cars, semis and other heavy commercial vehicles. In fact, nearly a quarter of all the vehicles on our roads are commercial trucks. Essential for bringing us food, gas and other living necessities, driving around these big rigs poses risk. On average, more than 100,000 people are injured each year in commercial truck crashes, according to Road Safe America. Here are some strategies you can use before and when you get behind the wheel:
Check your ride
Whether it's the weekly errands around your home or heading out for a road trip, checking your vehicle can save you time, cash and even your life.
Under pressure: Check tire pressure frequently to ensure that your tires are inflated to the proper PSI. Improperly inflated tires can lessen your ability to control your vehicle.
Wiper wise: summer thunderstorms, sap and bugs can leave you struggling to see clearly, causing a safety hazard. To help clear your view ensure your wiper blades are in good condition and your wiper fluid reservoir is full.
Top it off: Whether it's the time it takes or just the pride of getting the last drop, waiting to fill your gas tank until the fuel light comes on can be costly. If you consistently drive with less than a quarter tank of gas you are increasing your risk of dirt and sediment get into your engine. Additionally, while it may seem tempting to skip the fill up at the end of a long day - the few minutes to fill you tank is not as inconvenient or time consuming as sitting on the side of the road or having to walk to the station when you do wind up on empty.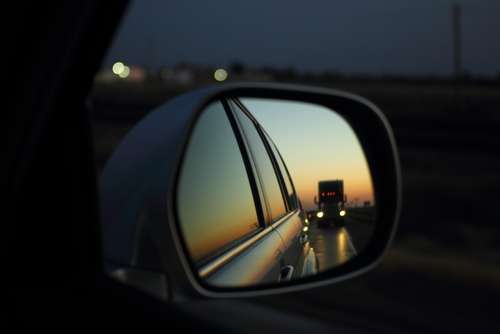 Stay In Sight of Heavy TrucksYou may think drivers have a bird's eye view of the road, in reality, more often than not you may be in a truck's blind spot. When you find yourself sharing the road with a semi or other heavy commercial vehicle remember 3 - 2 - 1:
3 times as long to stop. On average, it takes three times longer for a semi to stop than your car. Even in the best conditions, a fully loaded 80,000 lb. semi takes the length of TWO football fields to stop. 2 headlights: Only when you can see two truck headlights in your rearview mirror is it safe to merge in front of a truck. 1 car length: Leave at least one car length between you and the truck for every 10 miles per hour you are traveling.
Stock the Essentials
unexpected situation arises on the road. A short list of items to have stashed in your glove box and/or trunk to help you deal with the unexpected while help is on the way:
A pen and small notepad
Tire gauge
Phone charger
Umbrella
Flashlight
Drinking water
Granola bars or snack foods Is there something you don't see that should be on the list? Leave a comment and tell us.
×
Most recent Utah stories