Estimated read time: 3-4 minutes
This archived news story is available only for your personal, non-commercial use. Information in the story may be outdated or superseded by additional information. Reading or replaying the story in its archived form does not constitute a republication of the story.
This story is sponsored by Mountain America Credit Union. Our extensive network of branches and ATMs spans much of the Intermountain West, including Utah, Idaho, Nevada, Arizona and New Mexico.
Accumulating debt is a lot easier than consolidating or paying it off. Americans are inundated with credit card offers, home refinancing options and other loan offers that make it easy to enter into an agreement and avoid thinking about the interest rates and payments that come later.
With 69 percent of U.S. households carrying some form of debt, per the 2011 census, and much of it unsecured, the number of consolidation and payment options seems comparatively lacking. Perhaps more troubling, 70 percent of private debt consolidation services are unsuccessful in reducing the total amount an individual owes, based on debt.org survey data. It begs the question: What's the most prudent course of action for someone burdened with considerable debt?
Among the most common mistakes people make in trying to consolidate their debt is having unrealistic expectations, such as a quick fix. The goals are generally agreed upon—lower interest rates, protecting credit ratings, lowering monthly payments and basically gaining some breathing room as quickly as possible—but the methods are more complicated.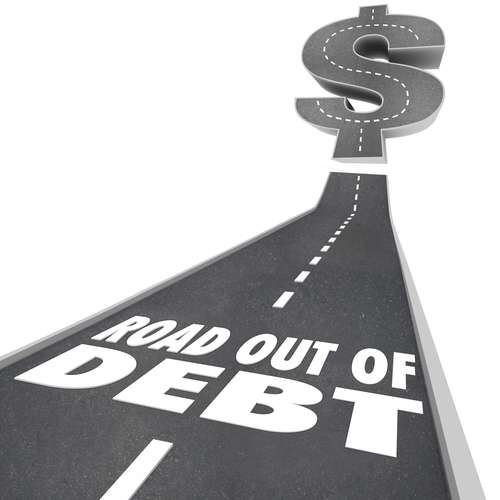 Even the most successful debt consolidation solutions require serious commitment, patience and sacrifice. They often include the following steps:
Assess and acknowledge
The first step to any successful debt consolidation strategy is in acknowledging and addressing the issue. That means recognizing debt and to what extent it stretches. Once you've gauged— and accepted—the extent of the damage you can begin to address it by considering the options for negotiation and repayment.
Research and repair
This can actually begin with shoring up your own facts, such as where exactly your credit score stands. Many people neglect to stay on top of their credit history for fear of learning just how much it's being dragged down by debt. But late payments account for just 35 percent of your overall FICO score, and understanding what else that pie is composed of is an important aspect of repairing it.
Apply and persist
Once you know where you stand, you'll want to look into the options for management and settlement, which may include a consolidation loan, borrowing from retirement funds or tapping into other resources. While it's typically not recommended to put a major asset such as a house on the line, it's worth understanding how your possessions can facilitate your debt recovery.
Apply for a loan that you're likely to qualify for, and if you're not initially approved, try calling the lender and asking for reconsideration based on a carefully constructed outline you've prepared with the help of a financial advisor or attorney.
Understand risks
Many financial advisors may warn against converting unsecured debt into secured, consolidated debt. That's part of the reason why home equity options are sometimes frowned upon. You risk losing any asset you tap into, regardless of its total value. In that same vein, you'll want to explore all the other available avenues before deciding to withdraw money from tax-free accounts or otherwise compromising retirement savings.
Applying for a consolidation loan is among the most safe and reliable solutions for emerging from debt relatively unscathed, but not without doing the requisite homework.
Practice
Once a plan is devised and activated, it's not going to do you much good if it's not adhered to. That's where the commitment and sacrifice come in. Pay your loans off as quickly as possible and don't tap into new credit lines unless it's entirely unavoidable. The consequences of violating a debt consolidation loan's terms will have been laid out for you, but practicing sound payment habits is ultimately on you—and it may be the most important element of the turnaround.
×
Most recent Utah stories