Estimated read time: 2-3 minutes
This archived news story is available only for your personal, non-commercial use. Information in the story may be outdated or superseded by additional information. Reading or replaying the story in its archived form does not constitute a republication of the story.
SALT LAKE CITY — Most kids have a birthday wish list a mile long. Seven-year-old Abigail Walsh had only one request: no gifts, just books she could donate.
"Because I have enough toys and stuff and I could get books for the kids at the hospital," she said.
On the day of her birthday party, she and her friends celebrated with cake and candles. And they filled a chest with new books.
Abigail's mom was waiting for that moment of regret.
"It meant that people would come and not bring her presents," Dawn Walsh said. "And never did she question. She was just happy she was getting more books."
The Walsh family delivered the books to Primary Children's Hospital. Dressed in ribbons and a sundress, Abigail proudly handed over 125 books.
As part of KSL's Read Today initiative, we presented her with a Read Today prize bag for her to share with her little brother.
But the girl's real reward was watching kids latch on to new books like they were treasures. A boy just out of surgery got a kick out of a shark book and the line that explained how sharks can bite so hard their teeth snap off.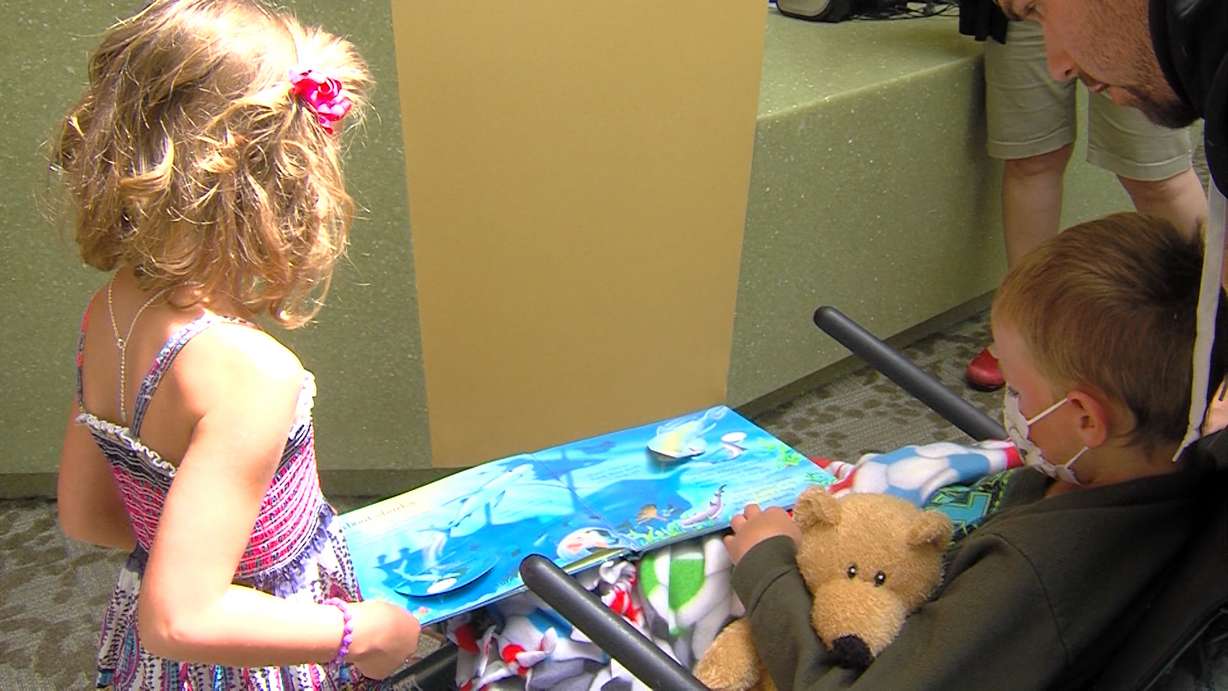 "Cool!" he said.
One little patient was too young to read, but he eagerly got chubby fingers all over his new book.
Hospital staff said the donation reinforces what they're already trying to do.
"Reading has always been a passion at the hospital, from our youngest babes to our teenagers," said Elaine Pollock of Primary Children's Hospital.
In fact, the previous day, The American Academy of Pediatrics announced an effort during well-child checkups for doctors to encourage parents to read aloud with their children.
The timing was lost on Abigail Walsh. Her only mission was to help kids in need find the escape that reading provides her.
"It makes you go to happy places and stuff," she said. "It feels like i'm in my bed at home when i'm reading."
For information on how to get involved with reading efforts in our state, go to readtoday.com.
×
Photos
Related links
Most recent Utah stories