PROVO — A few miles up Provo Canyon, Camp Big Springs is a hidden secret to all but a few thousand alumni from the Provo School District over the last 45 years.
The camp offers fifth-graders in the district an outdoor experience into nature and out of the comforts of home. Parents pay $100 per child for the experience, while the district funds the remainder at a cost of about $40,000.
But Provo School District has Camp Big Springs on its radar screen, "to be reviewed," a statement said. District officials are clear there are no plans to close the camp in the foreseeable future, despite concerns from some parents that such a plan is in the works.
"I expect Camp Big Springs to continue for the foreseeable future," district Superintendent Keith C. Rittel said in a statement. "I expect we will regularly make adjustments to curriculum and other aspects as needed."
But parents are protective of the Big Springs experience and don't necessarily want it tampered.
"I think the parents of the Provo School District would fight hard to keep Big Springs going," parent Nancy Gutrie said.
"If money is the issue, I'd pay more, I'd absolutely pay more," she said.
"The kids look forward to it," said another parent, Marianne Cutchins, who also had several kids attend the camp in recent years. "Once the first one was in the plans, they all go because they know it was so fun."
But it's not all fun and games, according to retiring camp director Marlin Palmer. Palmer has headed up the camp for more than 35 years.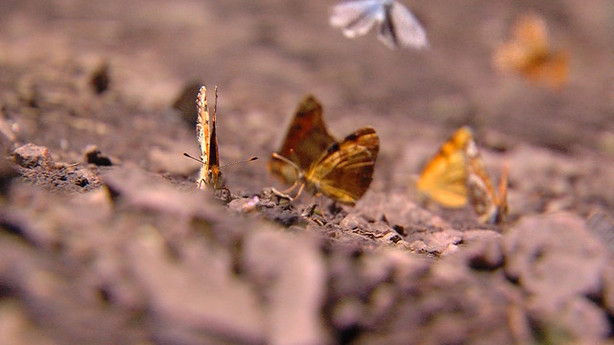 "It's a science-based camp, " he said. "It's a great opportunity for them to spend time in the outdoors and nature."
Most parents resist any changes to the camp for fear it might ruin the experience. Those experiences include a seven-mile round trip hike near the camp.
"It was an awesome hike but a really long hike," Atticus Gray chuckled as his mom and siblings waited nearby.
Another pair of fifth-graders mentioned they could hardly wait to take a shower after a week in the woods. But they were still invigorated by memories of the past week.
"They had this zip line, it was really fun to go backwards," Sylus Bryack said.
Eric Matthews said he enjoyed making a bead necklace, but was quick to add the zip line was also a "blast."
With another season of such experiences behind them, parents and the school district will no doubt meet again to discuss future experiences at the Camp Big Springs. But at this point, no such meeting is scheduled.


×
Photos
Related Links
Related Stories