Estimated read time: 3-4 minutes
This archived news story is available only for your personal, non-commercial use. Information in the story may be outdated or superseded by additional information. Reading or replaying the story in its archived form does not constitute a republication of the story.
SALT LAKE CITY — LDS Family Services will no longer operate a full-scale adoption agency, instead shifting all of its adoption- related resources to counseling for birth parents and prospective adoptive parents.
"We expect many more LDS families will be able to use this model to adopt" because it will broaden the options for prospective adoptive parents, said David McConkie, the LDS Family Services group manager for Services for Children.
LDS Family Services is a private, non-profit corporation owned and operated by The Church of Jesus Christ of Latter-day Saints. For decades, it has been operating one of the largest, private, nonprofit adoption agencies in the world.
The decision comes at a time when religious-based adoption agencies around the country are under pressure to facilitate adoptions for same-sex couples. LDS Family Services also has been the subject of lawsuits about fathers' rights in adoption cases.
"None of these issues drive this decision," McConkie said.
---
Our goal is first, to provide more opportunities to adopt, and second, to offer a broader array of resources to unwed parents.
–David McConkie, LDS Family Services
---
"This predates any of these court cases," said Sherilynn Stinson, field group manager for the Salt Lake Valley offices of LDS Family Services.
Officials made the announcement this morning in a meeting with employees, all of whom will be retained and retrained, if necessary.
The 600 or so couples who were in the process of waiting for adoptions through LDS Family Services will be able to complete that process if they choose, or they can move to the new model, which could increase their chances of adopting.
"Our goal is first, to provide more opportunities to adopt, and second, to offer a broader array of resources to unwed parents," McConkie said.
LDS Family Services will partner with local agencies for services it no longer will provide, such as in-home visits.
The consulting provided by LDS Family Services will be free.
"The reason for this change is truly to give more families an opportunity to adopt," McConkie said.
Adoption laws vary from state to state, and the LDS church was using a nationwide program.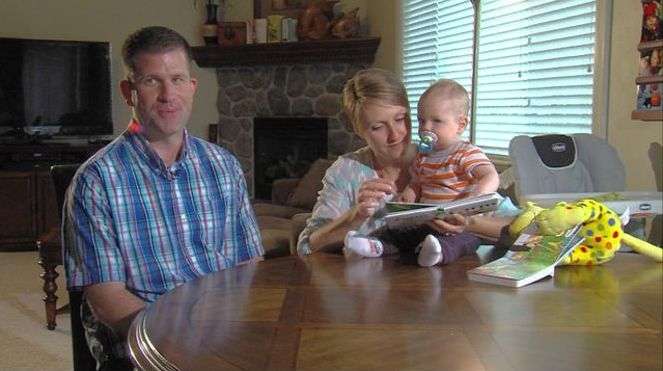 The leading factor for the change appears to be fewer children are being placed for adoption through LDS Family Services — from 600 adoptions in 2007 to just 200 adoptions last year.
Luke and Lynnece Baker are the proud parents of a cute little boy, adopted last year though LDS Family Services.
"It took a long time for us to get to the decision to adopt and once we finally did we decided to go with LDS Family Services and it was just a really good experience," Lynnece Baker said.
LDS Family Services calls Tuesday's change, a shift in its program — eliminating a role as an adoption agency, in favor of educating, counseling and consulting.
The church says it is adapting to adoption trends, due to changes in society.
"If you had a child out of wedlock (in the past) you placed them in an adoptive home," said Sherilyn Stinson, with LDS Family Services. "Society has shifted to more acceptance of single parenting, more acceptance of abortion."
LDS Family Services believes helping couples work with private adoption agencies and focusing support on birth mothers, will lead to more adoptions.
And for the Bakers, who hope to adopt again, the news does worry them about the potential for higher costs and the process through private agencies, but they also realize it could open more opportunities for couples who wish to adopt.
"One of our concerns earlier with LDS Family Services was that there were so many couples who wanted to adopt and not as many children being placed for adoption," Luke Baker said.
There are about 600 couples in various stages of adopting through LDS Family Services and they will still be provided adoption help.
The transition to referring couples to private adoption agencies will occur over the next several months.
Email: twalch@deseretnews.com
×
Photos
Most recent Utah stories