Estimated read time: 2-3 minutes
This archived news story is available only for your personal, non-commercial use. Information in the story may be outdated or superseded by additional information. Reading or replaying the story in its archived form does not constitute a republication of the story.
Nicole Gonzales and AP reporting The community of Tremonton is dealing with a potential crisis as one of the city's largest employers says it's shutting its doors.
The La-Z-Boy Inc. factory currently employs about 630 people, and it will stop production in 60 days.
We talked to employees as they were coming out of the plant for their lunch break. They were upset but weren't furious at their employer.
Several of them have said that La-Z-Boy Inc. has taken care of them for so long, and they trust that in this move the company will continue to take care of their employees.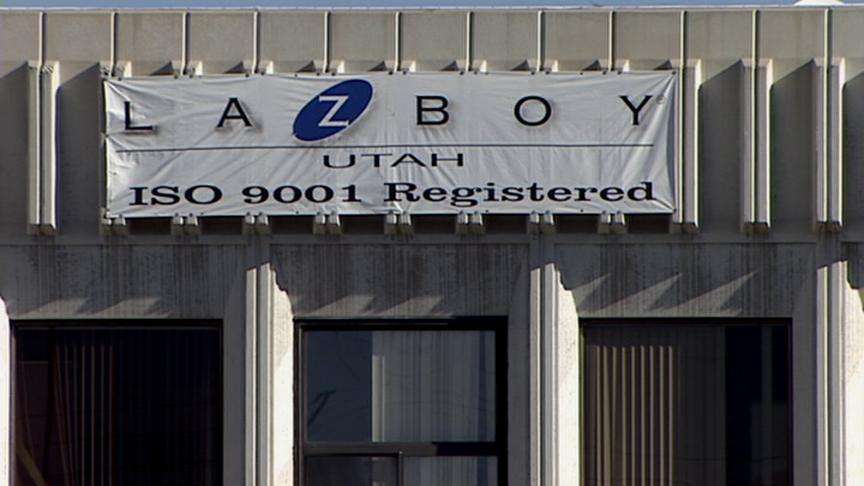 Community members have also expressed that the community is really going to be affected here, as well as residents living in Brigham City and Logan. Most of the employees stress that they're really just trying to find a way to move on.
Raul Pello has worked for La-Z-Boy Inc. for 27 years. He said, "It's a blow to my ego, but we'll be fine."
"Pretty bad. Pretty bad. Everything's ... it's not only us, it's everywhere. A lot of people are here," said Edio Silva, who has worked at the factory for 18 years.
A third employee, Chad Palmer, said, "It sucks, but what can you do? Get another job. That's about it."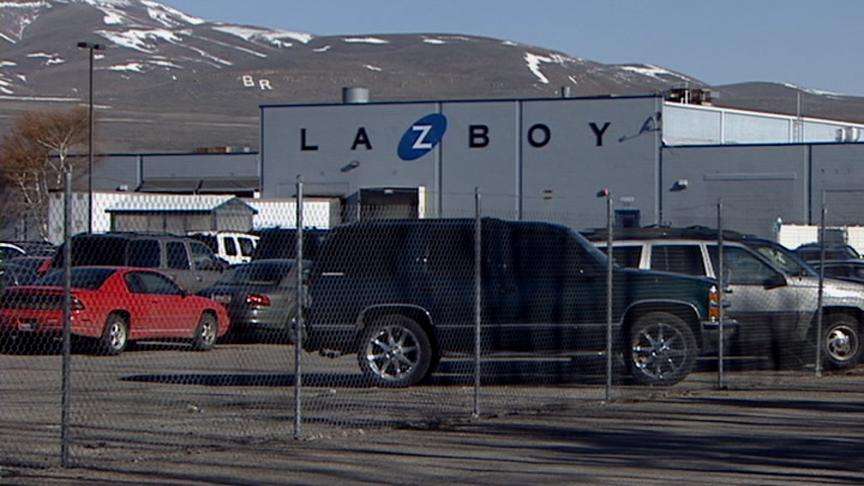 Amy Jo Summers, a North Park Elementary School teacher said some of her students have both parents working at the factory. She said, "Kids are pretty sad because, we've had a couple cry saying their moms were crying and they may have to move. It's going to impact our school, I think, quite a bit. There's a lot of parents that mom and dad both work at La-Z-Boy, so it will be interesting to see what happens."
The 630 people laid off were given 60-day notice. People with friends who work at the plant say in order to get a severance package, employees must not miss more than a couple of days of work in the next two months.
One woman we spoke to knew a man who worked at the plant for 27 years and said he's only getting getting four-weeks severance pay. La-Z-Boy Inc. didn't release any information on severance package details.
The company says production will be shifted to the company's remaining five facilities. As a result, La-Z-Boy expects to add about 400 production positions to its other facilities.
The company says it will sell the Tremonton building, which is about 675,000 square feet.
La-Z-Boy executives say the Utah plant is closing as part of major overhaul, which includes transferring sewing and cutting operations to a plant in Mexico.
Tremonton is about 70 miles north of Salt Lake City.
E-mail: ngonzales @ksl.com
(The Associated Press contributed to this story. Copyright 2008 by The Associated Press. All Rights Reserved.)
×
Most recent Utah stories