Estimated read time: 5-6 minutes
This archived news story is available only for your personal, non-commercial use. Information in the story may be outdated or superseded by additional information. Reading or replaying the story in its archived form does not constitute a republication of the story.
SALT LAKE CITY — The Anchorage is a six-piece ska band from Salt Lake City that knows how to make the show as enjoyable for themselves as it is for the audience. Their energy onstage is astounding, especially considering the instruments they're playing. One wouldn't necessarily think a trombone player could rock, but the entire band has a vibe that can't be beat. See them for yourself at SKA Night at The Shred Shed SLC Friday at 7 p.m.
KSL: What's your "origin story"? How long have you been playing music, what inspired you to create a band, etc?
JASON BOHMAN: Derek (Harman) and I formed the band in June of 2010. I was filling in for Derek's other band for a show, and while we were rehearsing, we ended up jamming out what would become our song "Antisocial." Both of our bands at the time were slowing down due to other commitments and we were both determined to push forward with music. We were so excited with how the song turned out that we wanted to explore more of it and The Anchorage was born. We have all been in bands before and we had all learned through trial and error, so this was a fantastic opportunity make something we were truly proud of.
KSL: Give me the thousand-foot view of your sound and style.
BOHMAN: Alternative/ska. That has been a frequent term we've used to describe the sound. It has a very strong and present ska and reggae vibe, while maintaining a powerful rock element. Not your average ska band by any means. Very driving and upbeat music, definitely danceable but not sacrificing the emotional integrity.
HARMAN: We fuse genres. For example, Jason's reggae drop beats with progressive rock guitar riffs at the same time. We also have Latin, jazz, punk, polka, funk, going on with some other stuff.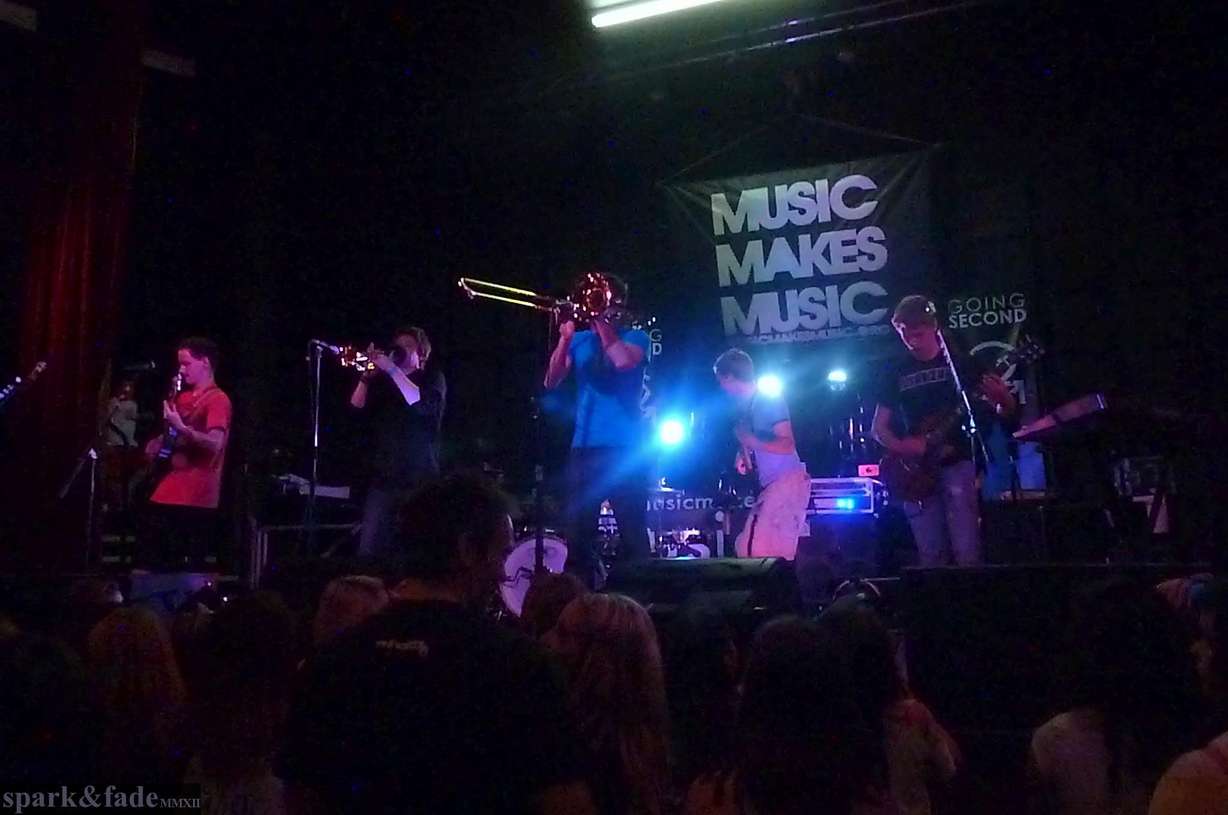 KSL: How did you find the members of your band?
BOHMAN: Originally all of the members were linked through me. Everyone was someone I had met through my musical career. I met Derek and Erik (Vorkink) through their previous bands and I had been good friends with Ben (Hammond) since junior high band class. Derek was originally just going to play guitar, not sing (he had basically no prior singing experience, beyond the occasional backing vocals.) But after a five-month active search for a singer, we got sick of waiting around so we basically just told Derek he had to sing. Turns out he had a knack for it, and we couldn't be happier with him as our front man! Two of our members had quit over the last year to pursue other interests, and at the beginning of this month we were thrilled to add Mason and Justin to the band both of which Derek found.
HARMAN: Justin has been my friend since high school. He moved in with me in our home/jam space to pursue music and made his way into our band. Mason (Nagy) was recommended to me by a guitar player I shared the stage with during a show with one of my side projects. Mason jumped on the opportunity and has been focused on improving our musicality ever since.
MASON NAGY: Huzzah!
KSL: What inspires you? Who are your musical influences?
BOHMAN: We have dramatically different musical tastes. I think it's safe to say we're all a fan of ska though. I'd have to say our biggest influences have always been RX Bandits and Mad Caddies.
KSL: What do you tell yourself before a performance?
BOHMAN: At most shows before we play, Erik has some form of awesome pep talk for us. I'll let him answer this one, he puts it well.
VORKINK: We put on a high-energy performance and we want that to come across from the very first note. Sometimes it takes a little shouting and fist-bumping to get our minds in the right place to become a six-headed musical monster.
KSL: What is your five-year-plan with your music?
BOHMAN: I know Derek's immediate reaction to this question was the same as mine: touring. We desperately want to get on the road and start sharing our music in other cities and states. We're hoping to at least start doing frequent one-off shows in surrounding states by the end of this year. We've had the opportunity of playing a couple awesome shows in Vegas, but nowhere near as often as we would like. We love our music and we want to share it with as many people as possible.
KSL: What has been the most exciting thing to happen in your career to date?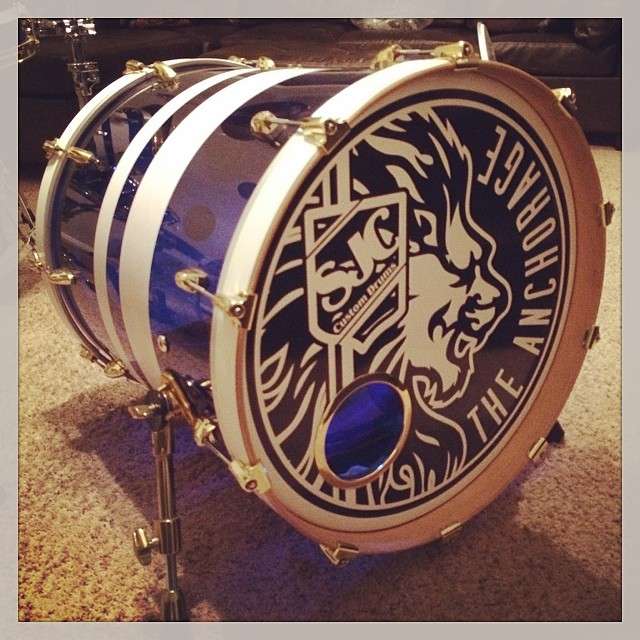 BOHMAN: We've had the fortune of experiencing some pretty awesome stuff. Over the last year we got to share the stage with some bigger name bands like RX Bandits — as previously stated, one of our main influences — Reel Big Fish, Suburban Legends and we got to open for the Nightmare Before Xmas show last December with Bastille and Hellogoodbye. Also it's been amazing to see dedicated fans from all over the world pop up: Australia, England, Argentina. ... More importantly, we've had the opportunity to be a part of the ska scene in Salt Lake City. Playing packed shows filled with our friends and fellow Salt Lake bands while everyone dances and sings along is an experience I won't soon forget.
KSL: Who have you most enjoyed collaborating with, and who is your dream collaboration?
BOHMAN: As a band, we haven't done very much direct collaboration with other bands or musicians, but we are all active in other bands and projects as well as occasionally filling in for other bands who have members out of town and whatnot. We have a lot of friends who have helped us and given us a lot of guidance and assistance both on stage and off that we are beyond grateful for. As for dream collaborations ... this will probably have different answers from each of us. I know it would be my wildest fantasy to have Chris Lord-Alge mix one of our albums. He has always been my favorite audio engineer and he has mixed some of my very favorite albums.
×
Related links
Related stories
Most recent Utah stories