This archived news story is available only for your personal, non-commercial use. Information in the story may be outdated or superseded by additional information. Reading or replaying the story in its archived form does not constitute a republication of the story.
Debbie Dujanovic reporting The man accused of running Utah's largest investment scheme pleaded guilty today. But investors who lost millions left the courtroom upset, saying Ogden businessman Val Southwick is getting too many breaks.
Southwick was charged with nine felony counts of securities fraud, and today he told the judge he's guilty. But will he get jail time? No. Instead, he gets more time to help investigators unravel his financial web.
Southwick wouldn't talk about the multimillion dollar real estate scheme he's accused of operating--promising clients big things, like development in the Nevada desert. But when Eyewitness News paid a visit there last summer, all we saw was dirt.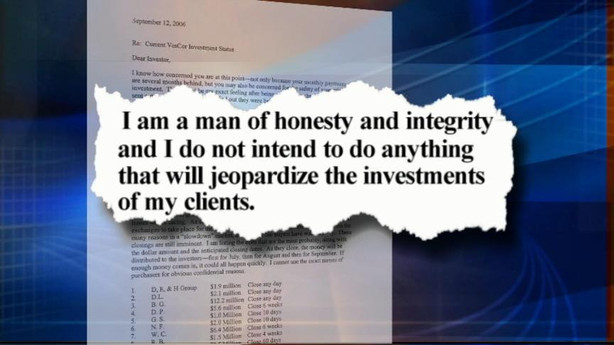 During our investigation last year of Southwick's company called Vescor, we uncovered a letter where he assured his clients he was a man of honesty and wouldn't do anything to jeopardize their investments.
Today, Southwick plead guilty to securities fraud. Investors say they're out millions, so when attorneys and the judge discussed delaying an initial sentencing hearing until August, they were angry.
"They are letting him get away with it," investor Emma Marroquin said.
Vescor clients like Dr. Waldo Perkins actually stood up in court. "I think the quicker he gets in jail, the happier everyone will be," he said.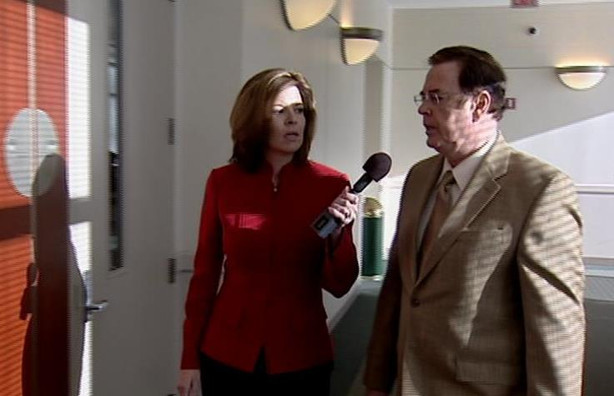 Investor Jonathan Horne said, "If you steal a six-pack of beer from 7-Eleven, you're in jail today. This is, we're talking $180 million to $200 million that was stolen from 817 people in Utah--bingo!"
The delay was proposed to give Southwick time to help federal investigators sort through his 150 different companies and find investors' money.
Southwick's attorney says his client is willing to help. "I don't know what else people can expect of him. He hasn't fought this. He's tried to make amends. Today was part of this process," attorney Max Wheeler said. "He's going to pay back whatever he can pay back."
In the end, the judge backed off that August hearing date and bumped it up to June. Bottom line for Southwick: He could face many years behind bars, depending on what the judge decides to do with his sentence.
E-mail: iteam@ksl.com
×
Related Links