Estimated read time: 3-4 minutes
This archived news story is available only for your personal, non-commercial use. Information in the story may be outdated or superseded by additional information. Reading or replaying the story in its archived form does not constitute a republication of the story.
Team Coverage We know the old saying: March comes in like a lion and leaves like a lamb. But this year, March is ending with a big roar after a terrible morning commute.
Today's storm delivered on its promise, bringing well over a foot of snow to Brighton and Solitude. Even places in the valley got a couple inches. One man shoveling snow off the Matheson Courthouse steps greeted people with, "Merry Christmas!" Others say this storm is not a surprise. "It feels like springtime in the Rockies," one man said.
For two days in a row, many Utahns woke up to snow. But this morning, it was more like ice after the rain and snow was hit with a big blast of cold air.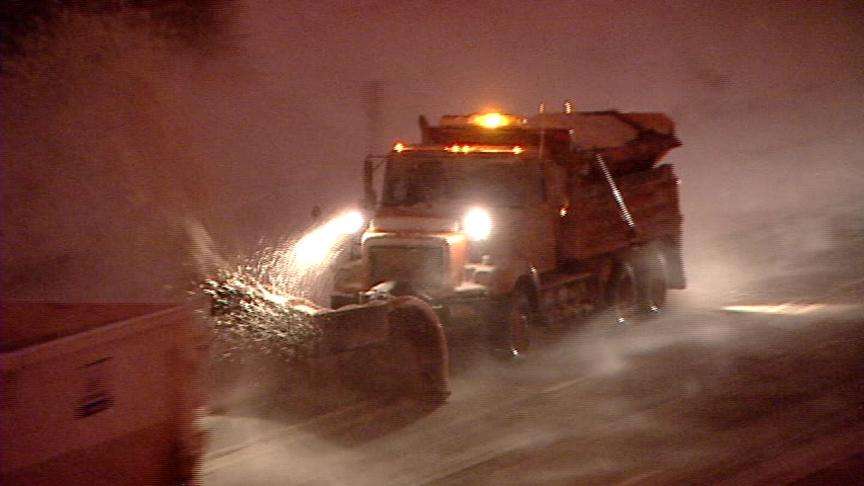 Snowplows hit the roads this morning, clearing the highways of snow and ice. It wasn't a good morning to be out driving. Just ask John Bourne, who was stopped in traffic when a car lost control on the ice and hit him broadside.
"I was looking at the right side of my car and seen those headlights coming on, and the impact, I guess, spun me around a couple of times and pretty well caved in the car, and the airbags deployed," Bourne said.
The Utah Highway Patrol (UHP) reports that in Davis, Salt Lake and Utah counties there were 200 accidents, most of them minor. There were also 50 slide-offs reported.
"It's pretty typical of what happened all morning this morning, with vehicles going a little too fast on icy roads, sliding off. We didn't have any more major injuries or anything like that. Just a lot of fender benders and slide-offs," said Sgt. Todd Royce, with the UHP.
The icy conditions even caused some road closures. "We had a storm that came in earlier this morning that had SR 92 closed for a time. Most of it now is just the residual ice that's still on the road," said Sgt. Brian Larsen, with the Lehi Police Department.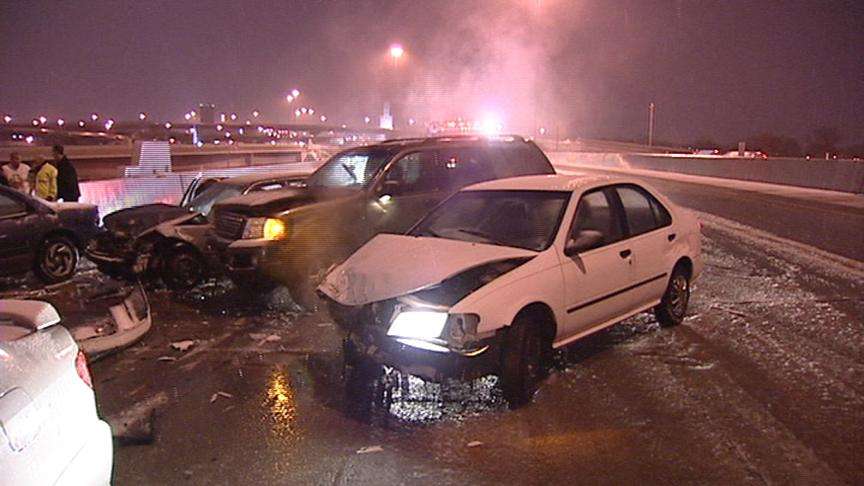 In addition to that SR 92 closure, I-84 in Ogden was shut down for a brief period, and four-wheel drive or chains were required for Big and Little Cottonwood canyons.
Drivers trying to take I-80 through Tooele this morning also had some trouble. An icy patch near Saltaire caused accidents on both sides of the freeway. The first happened going eastbound and involved about eight cars and one injury. Shortly after that, a six-car pileup happened in the westbound direction and left two people with head injuries.
The Utah Department of Transportation (UDOT) says it expected this morning to be a very tough commute, no matter where you were. "Slush can actually be more slippery than ice. So we see a lot of slide-offs with a storm like this coming in, hitting during the morning commute. Unless people drive slowly, there could be a lot of problems," said Nile Easton, UDOT spokesman.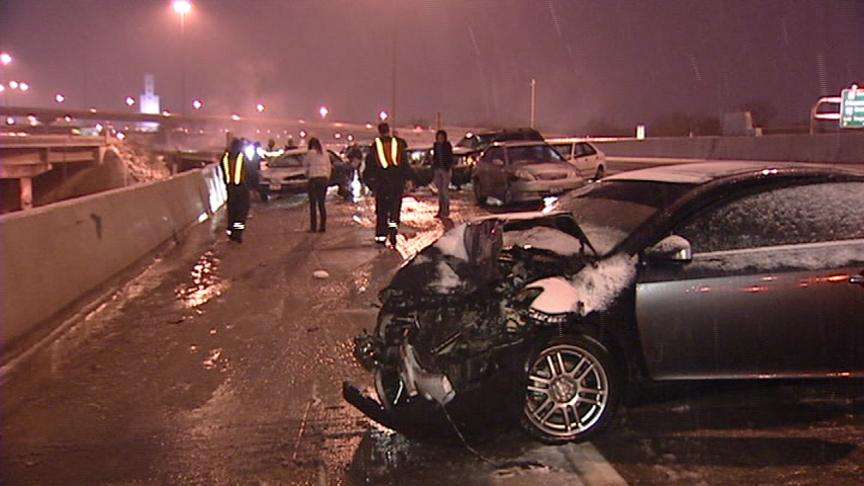 The snow did offer some scenic views of the mountains capped with snow, and it did not discourage school children from playing outside on the playground.
After a long winter, when most of us were hoping for spring weather, we were reminded winter isn't over yet. "You are talking March 31. We thought we'd take the snow tires off and put the coats away, but that's not happening," Royce said.
While this morning's commute messy and treacherous, this was one of the few storms in March to deliver some water.
E-mail: spenrod@ksl.com
E-mail: mrichards@ksl.com
×
Related links
Most recent Utah stories