BEAVER — A standoff between police and a man holding a child hostage that shut down I-15 for several hours Sunday ended peacefully.
The man, who held a 2-year-old child hostage for more than five hours, was being sought by U.S. marshals as part of a homicide investigation in Louisiana, according to Beaver County Sheriff Cameron Noel.
Zeland Adams, 28, was first stopped about noon when investigators recognized his vehicle, a Dodge Charger. But he was not arrested because the trooper was unsure of his identity.
"We had loose information on the suspect's name and felt we didn't have the right vehicle," said Utah Highway Patrol Capt. Barton Blair.
A few minutes later, however, a new photo confirmed Adams was the man investigators were looking for and he was stopped again about 12:40 p.m. near Parowan on northbound I-15.
But a woman was driving the vehicle. She got out as did another man. But before the woman could retrieve her child from the vehicle, a third person — Adams — jumped behind the driver's seat and drove off, Blair said.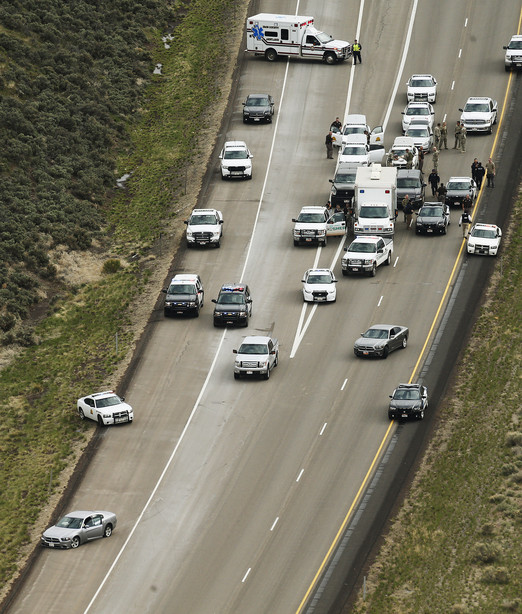 Officers chased after him at speeds up to 130 mph.
Police were eventually able to successfully deflate two of the car's tires with spikes. The vehicle got into a minor crash with a pickup truck and became disabled about 18 miles north of Parowan. Adams then barricaded himself inside the vehicle with the child, Blair said.
He allegedly threatened to harm the child during the standoff.
"We were told he had three guns," said Noel.
A negotiator made contact by phone with Adams, who indicated that he was armed, UHP Capt. Doug McCleave said. Traffic on I-15 was shut down between Beaver and Cedar City while law enforcement negotiated with Adams. Traffic was diverted onto state Routes 20, 21 and 130.
About 5:30 p.m., Adams "gave up and came out" of the vehicle and was booked into the Iron County Jail, Noel said.
No one was hurt during the standoff, which created a traffic nightmare for people trying to travel north or south on I-15. The freeway was closed in both directions about 10 miles south of Beaver for hours.
Louisiana state police said Adams is wanted in connection with the death of Quincy Wafer, 27, of Kent, Washington. Wafer's body was found burned and charred earlier this month in Tallulah, Louisiana. Adams is one of four suspects in the case and police have been looking for him ever since the killing.
Adams will likely face charges in Utah for evading and possibly for kidnapping, according to Blair. The other passengers were "loose associates" of Adams and did not appear to be involved in the Louisiana homicide investigation, Blair said. They were cooperating with investigators in sharing what they knew about Adams.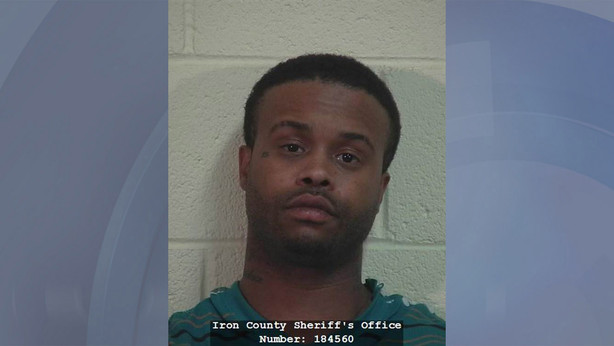 Iron County and Beaver County sheriff's deputies, as well as officers from the Cedar, Enoch and Parowan police departments assisted with the incident.
"There was good cooperation between law enforcement agencies," Blair said. "Our No. 1 concern was the safety of the motoring public as well as that 2-year-old child that was in the vehicle."
Contributing: Devon Dolan
×
Photos