Estimated read time: 2-3 minutes
This archived news story is available only for your personal, non-commercial use. Information in the story may be outdated or superseded by additional information. Reading or replaying the story in its archived form does not constitute a republication of the story.
SALT LAKE CITY — It is now possible to do some time traveling from the comfort of your own home.
Google announced Wednesday that a new feature on Google Street View will allow users to scroll through archived images so they can see how an area has developed over the years. It is available on the new desktop version of Google Maps and the company described the images as a "digital time capsule fo the world."
According to the company, if you've ever dreamed of becoming a time traveler, this is your chance.
"Forget going 88 mph in a DeLorean — you can stay where you are and use Google Maps to virtually explore the world as it is — and as it was," Google Street View Product Manager Vinay Shet wrote in a blog post. "Happy (time) traveling!"
Anyone can take advantage of the feature to have fun watching the progression of a skyscraper going up or even reminisce about the time when they painted their house yellow. The time capsule includes images dating back to 2007, when the Street View was first launched as an experimental project.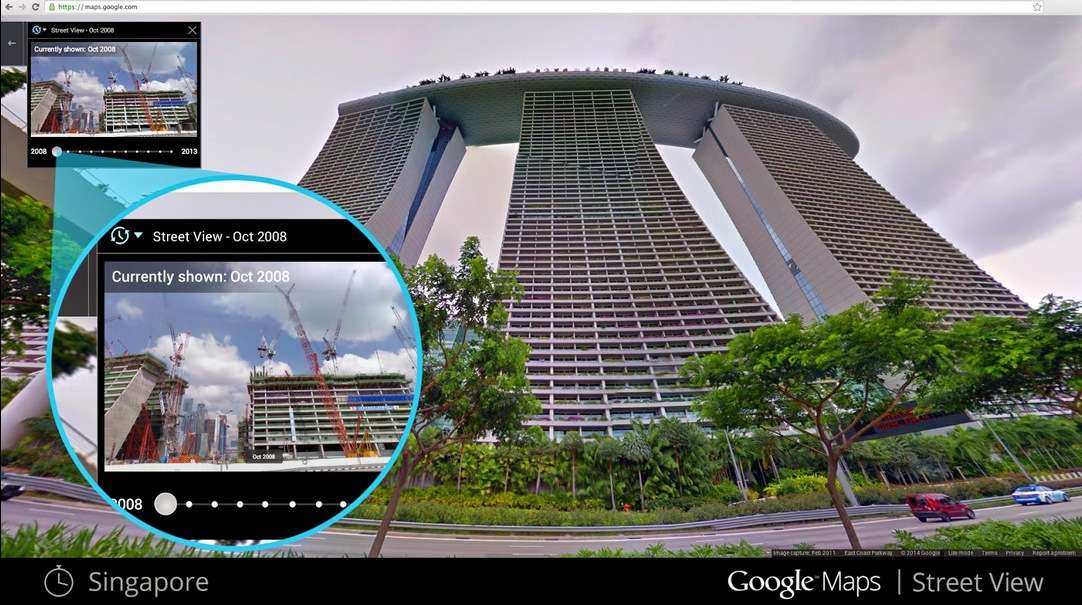 Users can scroll through the archived images by clicking on a clock icon in the upper left-hand corner of a Street View image, according to the company.
"This new feature can also serve as a digital timeline of recent history, like the reconstruction after the devastating 2011 earthquake and tsunami in Onagawa, Japan," Shet wrote. "You can even experience different seasons and see what it would be like to cruise Italian roadways in both summer and winter."
The feature was made live Wednesday, but may not be available for all users just yet.
×
Photos
Related Links