Estimated read time: 4-5 minutes
This archived news story is available only for your personal, non-commercial use. Information in the story may be outdated or superseded by additional information. Reading or replaying the story in its archived form does not constitute a republication of the story.
THE PROMISED LAND — While I won't be doing a full write-up on Darren Arnofsky's "Noah," let me just quickly say many audience members will leave the theater scratching their heads.
It's a bizarre and, in my opinion, completely unnecessary adaptation on the biblical tale.
But as long as Hollywood continues to make money on familiar, faith-based stories, we have a few suggestions for their next adaptation. Here are five Old Testament accounts that could make, or in some cases remake, a great cinematic experience.
Samson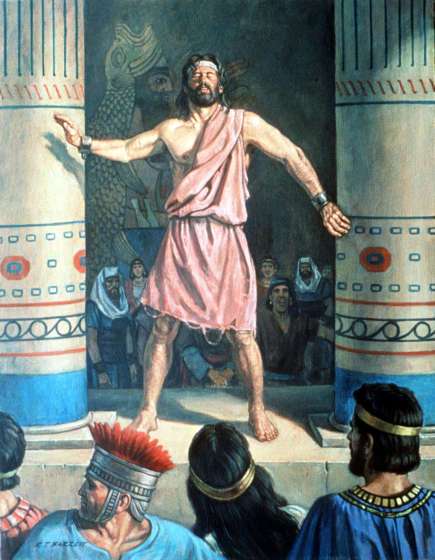 Whether he's tying torches to fox tails or being manipulated by the beautiful Delilah, there's a lot of great material here for a $100 million Samson.
Not only does the tale of Samson have smaller intimate stories, like that of Manoah and his wife, but its set on the backdrop of Israelites trying to earn favor with an angry God. Throw in the Romeo and Juliet plot as Samson falls for a Philistine, 30 groomsmen trying to solve riddles, and Samson killing a thousand men with a jawbone, and you have more than enough material for a 90-minute crowd pleaser.
I also think they should incorporate the Regina Spektor song somewhere in the soundtrack.
Ruth
Ruth has a sweeping story that begins where all great stories begin, at the bottom. Burdened with famine and the death of their husbands, Ruth is reduced to gleaning barley fields to support herself and her amazing mother-in-law, Naomi. While gathering food in the field, Ruth happens upon Mr. Darcy, I mean Boaz, and they begin a playful and strategically beautiful love story that ultimately brings about King David — many, many years later.
Before you start sending me hate mail, yes I get that "Pride and Prejudice" is nothing like the story of "Ruth," but there's reason to believe the courtship of Boaz and Ruth could be just as romantic.
It's surprising that Hollywood hasn't paid more attention to one of the Bible's most beloved female protagonists. While it probably wouldn't pull in the money of a bigger, flashier Samson, it's a story with staying power that would continue to do well on the home video market.
Sodom and Gomorrah
The controversy surrounding this movie alone would sell tickets. The passages about Abraham's nephew, Lot, offering up his daughters in place of guest angels always makes for great conversation. The story of Abraham bargaining with God to spare the city, the disaster movie element, the tragedy of Lot's wife, the political and historical elements — it all writes itself, doesn't it?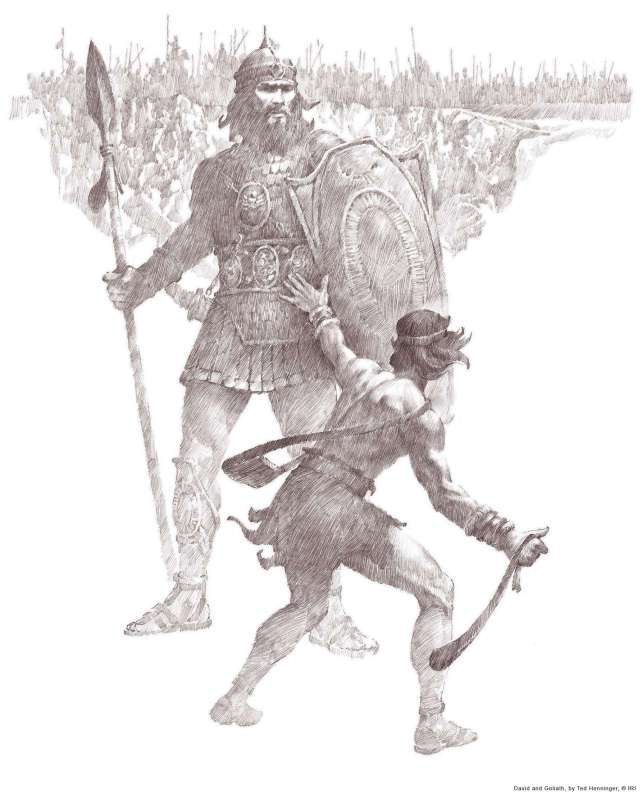 Also, this is a tale where creative liberties would be expected, giving filmmakers a lot of freedom to include their vision without alienating the faithful. While this has really just started out as an idea, I'm going to go ahead and say expect to hear about this project sooner than later. I can't be the only one who realizes the potential here.
David and Goliath
Possibly the most obvious story on this list, and yet, one surprisingly underused in the cinematic universe. While we're gearing up for yet another "Exodus" movie this year, it sort of boggles the mind that we haven't seen a "David and Goliath" movie since 1960.
A note to Hollywood though, before you engage in telling the story of David, a lion slaying, future king and giant killer, don't — and let me say this one more time — don't give into the temptation to make Goliath a CG character. If we're clear on that point, than I'm good. I'll buy a ticket and some of your buttery popcorn for the epic war movie with a climactic hand-to-hand finale.
Elijah
I admit, this would probably be a movie more suitable for a specific audience. The story of Elijah would have to include the epic burnt offering showdown with the priests of Baal, and that might ultimately alienate people who don't share in a faith that embraces the story.
However, if you include the story of Elisha, throw Elijah's ascension into heaven in the trailer with a short tease of some kids making fun of Elisha's baldness, studios may be able to rope in additional ticket-buyers who want to see those she-bears.
If you're unfamiliar with the story, go ahead and take a minute to google the phrase, "Go up thou bald head." Travis Poppleton has been covering movie news, film reviews and live events for Deseret News and KSL.com since 2010, and currently co-hosts the FlicksJunkies podcast. You can contact him at tspoppleton@gmail.com
×
Most recent Features stories