This archived news story is available only for your personal, non-commercial use. Information in the story may be outdated or superseded by additional information. Reading or replaying the story in its archived form does not constitute a republication of the story.
This story is sponsored by Young Automotive - providing customers with value, respect and understanding.
Parents have a million reasons to stay up at night and worry about their teens and even though it often is, driving shouldn't have to be one of them. Here are five points to consider when your teen is on the road.
Ditch the devices
It happens all around. Just go drive down the road and you're likely to see a distracted driver using a cell phone, handling an iPod or fiddling with another tech tool. You don't want your teen to be involved in any accident, but especially one that could be avoided by device free driving. As a parent, talk openly with your teen about the use of devices while driving.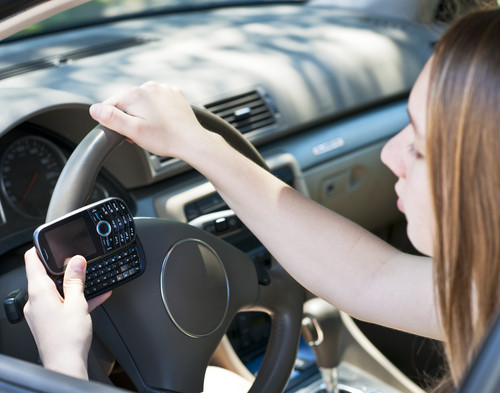 In 2011 at least 23 percent of accidents involved cell phone use. Encourage your teen to put their phone on sleep mode while driving and keep it in a pocket or purse to avoid looking at it while on the road. After all, the average time a driver's eyes are off the road when they look at a device is five seconds. Cars traveling just under 55mph could cross a football field in that time.
Be aware of other drivers
If you're one who is driving with a teens regularly, quiz them on their surroundings while on the road. Ask them about their position in relation to other cars on the road. Ask them periodically if cars are in their blind spot and what they'd do in certain situations while driving. Help your teen stay focused on the road and be aware of other drivers.
Limit passengers
It's tempting for all teens to want to drive their friends around town the moment they get a license. But the more people you have in the car, the greater the distraction for any driver. Half the battle of road safety is being aware of other cars. So make sure your teen gets some good driving experience before he or she becomes the neighborhood chauffer.
Don't drive when tired
Driving when it's late or when you're drowsy increases the chances of being in an accident. In fact, drowsy driving causes over 100,000 crashes per year and results in more than 1,500 deaths. Instead of trying to be the exception, play it safe by avoiding driving when tired.
Provide a safe vehicle
Not everyone can buy their teen whatever car they want, but when possible, be sure your teen is driving a car with safety features that go beyond buckling up; like a Honda CR-V with a back up camera for those tight spot reversing moments that every driver encounters. It can also be a good idea to have your teen in an SUV so it's not the smallest on the road.
Now is the time for you to talk with your teen about the importance of staying safe while on the road. After all, there's no substitute for real driving experience, but following simple safety tips and decrease the chance of your teen becoming another statistic.
Check out other related articles sponsored by Young Automotive Group.
×