This story is sponsored by Zions Bank. As a full-service bank, Zions offers commercial, installment and mortgage loans; trust services, foreign banking services, electronic and online banking services; as well as checking and savings programs.
Buying a new home is a momentous occasion for anyone, but the decisions that lead up to that new set of keys can be pretty daunting. One big decision you'll need to make early on is whether you'll build a new home or buy an existing one. Sure, each option has its pros and cons, but a few questions might help you decide which option is the smartest choice for you and your family.
How long do you plan on staying?
Building a new home has its obvious upsides—like being able to customize the floor plan and finishes. But if you're entering the real estate market for the first time, you may not be expecting (or looking for) your dream home right away. If you don't plan to stay in the home for more than a decade, it might make more financial sense to purchase a pre-owned home, which is typically cheaper per square foot than their newly built counterparts.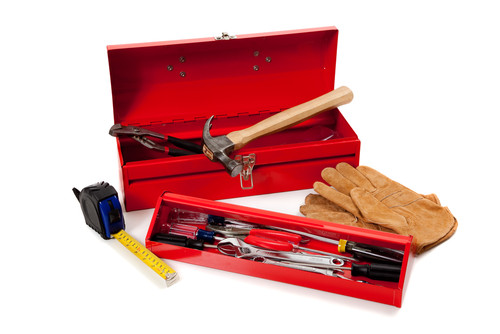 How handy are you?
If you're not exactly a jack of all trades, building a new home might be worth the extra cost. Older homes tend to require more repairs than new homes (for obvious reasons), and newly built homes will incorporate current building code standards. Not to mention that today's building practices tend to incorporate low-maintenance building materials, like composite exterior finishes that minimize the need to repaint.
Are you an urban or suburban person?
As a general rule, homes in urban areas tend to be older. Building a home requires vacant land (or the expensive process of demolishing an existing property). And vacant land is usually found in more suburban areas. If the idea of wide, residential streets lined with minivans and cookie cutter homes makes you shudder, you may be better off buying a pre-owned home.
Do you need extra help with financing?
Believe it or not, it can sometimes be easier to get mortgage financing on a newly built home. That's because many large builders actually have in-house mortgage financing, and may be able to offer compelling incentives to prospective buyers. For instance, the builder may be willing to pay points or closing costs associated with the transaction. You may also have better luck negotiating the sale price or potential upgrades with a builder rather than a private seller.
Are you looking to score a deal?
You already know that pre-owned homes are often cheaper per square foot than new construction. That said, you may be able to stretch that dollar even further by purchasing a distressed property, like a short-sale or bank-owned home. While these properties are not currently as prevalent as in recent history, there are still deals to be found on the market. So, if you're willing to take some risks, you might just find an awesome deal.
The information provided is presented for general informational purposes only and does not constitute tax, legal or business advice.
Zions Bank® Member FDIC, Equal Housing Lender, NMLS# 467014 Zions Bank.com®.
×