Estimated read time: 2-3 minutes
This archived news story is available only for your personal, non-commercial use. Information in the story may be outdated or superseded by additional information. Reading or replaying the story in its archived form does not constitute a republication of the story.
SALT LAKE CITY — "Once Upon a Time" is an ABC show that has something for everyone: fairy tales with a twist, sword fights, great hair and hilarious moments between legendary characters like Snow White, Dr. Frankenstein and Captain Hook.
It's also an upbeat show about hope, love and determination to create a happy ending. So why aren't you watching? Here are five reasons you should:
Fun to see your favorite characters
So much of the excitement of the show in the early days came from being introduced to an ordinary townsperson in Storybrooke, then trying to guess what fairy tale character they were in the Enchanted Forest.
Great dialogue
Throughout perilous situations and tests of mettle, the characters keep it snappy with sarcasm and innocence of the world outside the Enchanted Forest.
Belle: "It's Pandora's box. Legend says it contains the world's darkest evil."
Ariel: "Shouldn't you be wearing gloves or something?"
Ariel: "I'm not afraid of you or your gun, and not just because I don't know what it is."
Adults, not teens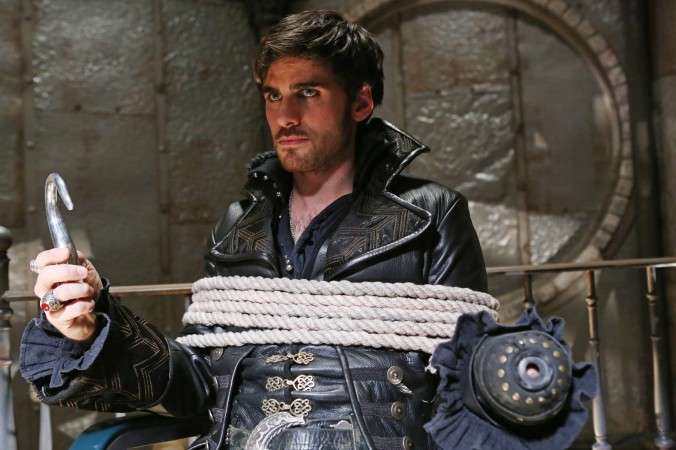 The show is family friendly, but for a different type of family. Not a mother, father, sister, brother type, but a bunch of adults navigating real-life issues and a lifetime of experiences.
Aesthetic appeal
Not only are all the princes (and pirates) dashing, charming and handsome, and all the princesses (and fairies) are beautiful, but the costumes are also masterful and the hair and makeup team works overtime to give the characters an otherworldly quality.
Emma is awesome
The heroine of the show is a reluctant hero with a heart full of love, someone who is at once relatable and inspiring. She navigates a lot of curveballs with realistic skepticism, ultimately coming to the rescue whenever she is needed.
×
Related links
Most recent Arts & Entertainment stories