Estimated read time: 3-4 minutes
This archived news story is available only for your personal, non-commercial use. Information in the story may be outdated or superseded by additional information. Reading or replaying the story in its archived form does not constitute a republication of the story.
SALT LAKE CITY — Like most 4-year-old boys, Porter Wood loves superheroes. And over the last several months, he has discovered that he has some superpowers of his own.
Last summer, Porter's mother, Ashley Wood, noticed that his eye started to swell. Since Porter was one of four boys, Wood initially thought that it was a battle wound from playing with his brothers or perhaps a bug bite. As a precaution, she took Porter to a doctor in their hometown of Rexburg, Idaho. He said it wasn't an infection and that it looked like a possible allergic reaction. With eyedrops in hand, they went home, confident that the swelling would go down soon.
A week passed, and the swelling got worse. Wood made an appointment with an ophthalmologist.
"You always think the worst and then the worst never happens," Wood said. "And in this case, I was thinking the best and the worst happened."
Tests revealed that a mass was growing on Porter's eye, and it was not just a cyst. The ophthalmologist recommended Wood take Porter to Primary Children's Hospital in Salt Lake City for more tests.
An MRI and biopsy in Utah confirmed her worst nightmare — cancer.
"I watched them tell my husband that his son had cancer. And my husband just lay over the bed and just cried and sobbed. And the nurses were crying," Wood said. "It was a very tender moment for us to be there together with the doctors and our son to hear the news."
It took another two weeks for doctors to finally deliver a diagnosis. Four-year-old Porter, so full of life just weeks prior, was diagnosed with acute myeloid leukemia.
"Your Internet searches change after this," Wood said. "Where I may have been looking for a cute pair of earrings before, you're just always looking for information on the type of cancer he has, the chance that it will return."
Online, she is always looking for bits and pieces of hope related to Porter's type of leukemia; stories of survival, advancements in research. She saves those bits of hope to help her get through the tough times.
"You just have to really enjoy them and love them while they're here," Wood said. "It just gives you a different outlook on what's important."
So far, Porter's prognosis is positive. In January, Porter celebrated his last round of chemo. In late February, he was finally able to return home to Idaho. With extended family helping to take care of her other sons while she lived at the hospital with Porter, Wood has gained a deep sense of gratitude and love for her family and friends.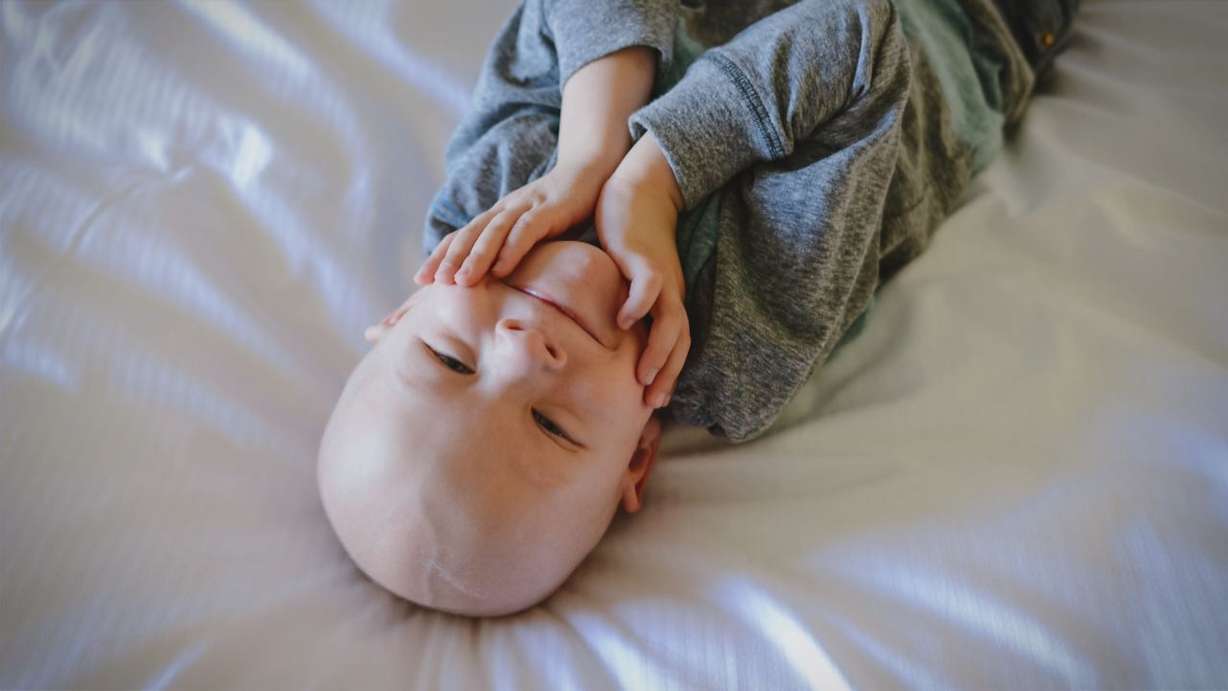 "The other thing I've learned is we can do hard things. Porter is a really good example to me of that," Wood said. "He has just gone through this like a rock star. He doesn't typically complain. He's had a lot of side effects because of chemo but he never complains. He has nausea, he throws up, and he goes on with his day. And, so it makes it hard for me to complain when he usually has such a great attitude."
Doing hard things is what Porter has done since cancer turned his life upside down.
"The kids that are here … they have something in them, a spirit about them. They have a fighting spirit," Wood said.
It's a spirit that inspires Wood every day.
On Porter's bed lies a quilt that was made by family members who have also been inspired by Porter's resolve to beat cancer. Stitched on the quilt is the following quote:
Superheroes aren't strong because they have a lot of muscles but because they never stop fighting.
"I see (Porter) as a superhero. He's my superhero."
To help kids like Porter, click on kslkids.com to donate to the KSL Radiothon benefiting Primary Children's Hospital.
×
Photos
Related links
Related stories
Most recent Utah stories