This archived news story is available only for your personal, non-commercial use. Information in the story may be outdated or superseded by additional information. Reading or replaying the story in its archived form does not constitute a republication of the story.
LEHI — A Utah Highway Patrol trooper's vehicle was hit Sunday by a semi driver police believe was driving under the influence.
A semi-truck heading south on I-15 drifted into the emergency lane and sideswiped UHP trooper James Wright's car around 6 a.m. The accident was caught on Wright's dash camera.
The outcome could have been much worse. Troopers have a dangerous job and once again, UHP is reminding drivers to give them space.
"It sort of happened a little bit in slow motion," Wright said.
Wright had just finished a routine traffic stop.
"I was still on the side of the road still taking notes," he said. "Did it scare me the moment it happened? Absolutely, but I got over that pretty quick."
Wright then followed the semi in his damaged cruiser.
"It actually disabled my vehicle because it did damage to my front wheel, but I was able to drive it about 50 yards to catch up to him," Wright continued.
He said the driver seemed clueless about what had just happened.
Lehi police came to investigate and moved the semi off the freeway. Officers said during a field sobriety test, the driver, 49-year-old Steven Sturgis Bell, took off running. They tackled him and said they found methamphetamine on him.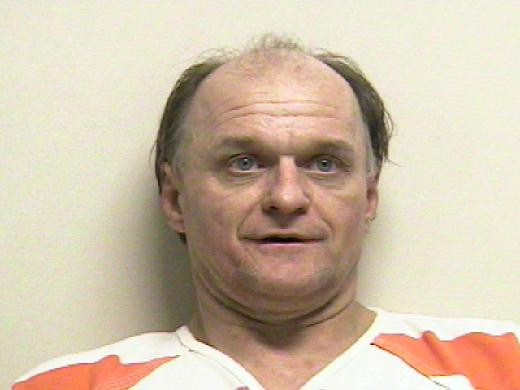 "In this case, the guy chose to do something he shouldn't have," Lt. Rich Christianson said. "He could have killed somebody."
Christianson added that this is an exceptional case, but it shows the risks troopers face on the job. In fact, this wasn't the first close call for Wright.
"(My car) was struck about 10 weeks ago," Wright said. "It was a completely different type of an accident."
On Dec. 9, Wright was responding to a wreck on I-15 when a pickup lost control on the wintry road and slammed into his car, which is still in the repair lot.
Along with the replacement car he was driving Sunday morning, UHP said half a dozen troopers in Utah County alone have been hit this winter, and that's too many.
"Just give us a little space, a little respect and slow down and move over," Christianson said.
Bell was booked into jail and faces multiple charges, including DUI, drug possession and resisting arrest.
Authorities say he's from Nevada and drives for KKW Trucking, out of California.
As for Wright, he finished the rest of his shift Sunday.
He said his first thought was for the driver of the car he had just released from that traffic stop. Had that driver still been there, Wright thinks he could have been seriously hurt, even killed if hit by that semi.
×
Photos