Estimated read time: 3-4 minutes
This archived news story is available only for your personal, non-commercial use. Information in the story may be outdated or superseded by additional information. Reading or replaying the story in its archived form does not constitute a republication of the story.
SALT LAKE CITY — Tuesday, The Church of Jesus Christ of Latter-day Saints released a statement saying Utah's existing alcohol laws benefit the state and its residents and should not be loosened.
In the statement, the church said it opposed relaxing alcohol laws in the state, which are "based on well-reasoned and sound public policy considerations." The church said its position is consistent with current Utah code.
"When there are moral issues that we feel are significant, or matters that may affect our ability to function, we're as entitled, as anyone, to make our voice and our position heard," said Elder D. Todd Christofferson, apostle for the LDS Church.
In recent years, several bills have been proposed in the Utah Legislature that would change existing laws, including that of the so-called "Zion Curtain."
"Utah's alcohol laws help to create a culture that allows for the use of alcohol while respecting its potential, seen in every society, to inflict high costs on individuals, families and communities," LDS Church said.
"These costs include negative effects on families and children, they include loss of lives, they include physical and mental abuse. There are any number of things, economic costs and losses," Christofferson said.
The LDS Church said that while it teaches its members to abstain from alcohol consumption, it recognizes that alcohol is socially acceptable and should be available to individuals who want it.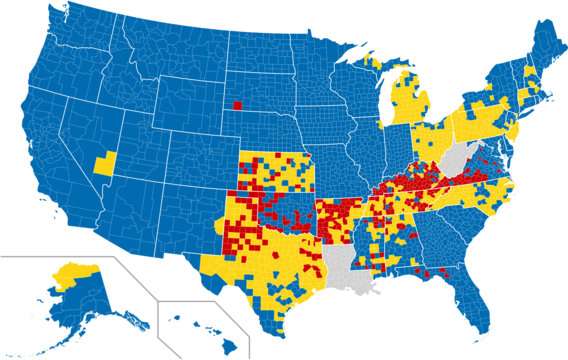 Specifically, the church opposes making changes that would privatize the alcoholic beverage control system, increase alcohol license quotas, permit sales of drinks with high-alcoholic content in grocery stores or convenience stores outside of state control, as well as those that would promote increased sales or consumption of alcoholic products.
"We've got a reasonable system and it seems to be working. And I believe that the efforts to chip away at this that have gone on for years and years are counterproductive," Christofferson said.
The church compared alcohol-related statistics in Utah to those of other states, crediting Utah's stringent laws to creating the lowest number of alcohol-related traffic deaths in America, fewer instances of underage drinking and the lowest prevalence of binge drinking.
"Despite these and other benefits, Utah's alcohol laws have continually been challenged," the church wrote. "While many other states are trying to curb alcohol consumption because of the significant public costs and the many problems associated with it, some in Utah are trying to undo laws and regulations that have contributed to these desirable outcomes sought after by other communities."
While the church's statement discussed the cost to society associated with alcoholic consumption, it did not discuss the revenue alcohol sales bring to the state. In 2012, alcohol sales were more than $346 million and at the end of 2013, the state expected a 5 percent increase from the previous year.
The church said in 2010 the state paid $1.57 billion in alcohol-associated costs, including those incurred by underage drinking, pressures on the criminal justice system and lost days of work. Additionally, they said, $472 million was lost by potential years of life. Contributing: Carole Mikita
×
Photos
Related links
Related stories
Most recent Utah stories